Is there anything more synonymous with summer than an Aperol Spritz? We don't think so, and it seems we're not the only ones either. In what can only be described as an ode to everybody's favourite summer fling, the Seafarers Building has revisited the aesthetic of two of its most popular hotspots, transforming them into something taken from our tangerine dreams just in time for the sun-drenched, silly season.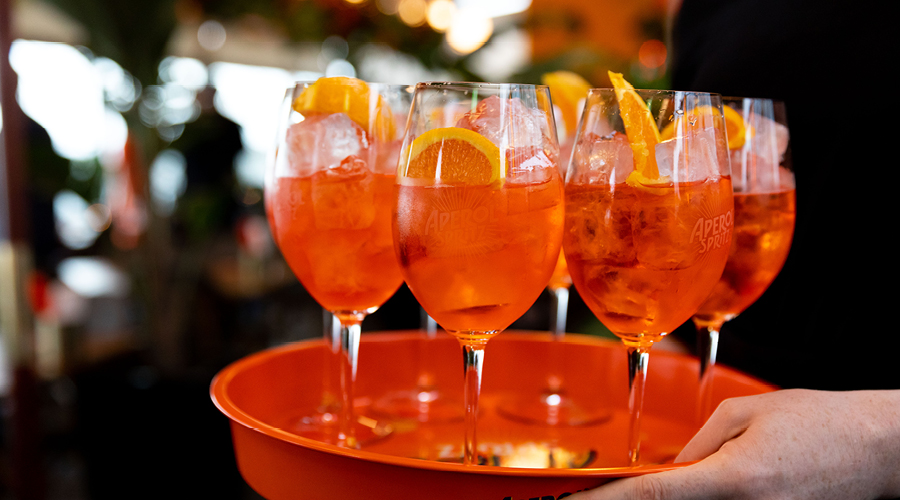 While the East Terrace of Ostro will play host to a distinctively orange 'corner', decked out with everything spritz related, those frequenting the forever boisterous SEVEN bar and restaurant this season can expect to find themselves in Aperol's unofficial HQ. Dubbed 'Club Aperol,' the vibrant spot has enshrined the beloved Italian aperitif via a saturated orange and white festooned interior, all topped off with drippings of lush foliage. Not only will the refreshing libation be flowing all season long, but guests can also try their luck with one of the specially crafted zesty orange fortune cookies — who knows, you might even find a free spritz awaiting inside.
Delivering arguably the best spots in the city to indulge in the unofficial drink of summer, melding panoramic harbourside views, quirky design and tantalising tipples, it seems Seafarers has really pulled it out of the bag with this one.
Seafarers Building
52 Tyler St
Britomart
Auckland Central