Proving once again to be the master creators of unparalleled wine pairings, Cloudy Bay is back with another delicious intertwining, Pinot & Prosciutto. Deviating slightly from their annual Cloudy Bay Pinot & Duck Tasting Trail, the Marlborough winery has shaken up their 2018 series by exchanging the succulent waterfowl for something even more desirable — thin, whispy slices of delectably cured ham.
For their Pinot &Prosciutto series, the crimson varietal is paired with the rich flavours of the dry-cured prosciutto, creating an origin-driven food and wine experience for oenophiles and gourmands alike. Over 20 talented chefs will be creating a signature prosciutto dish designed to complement the balanced flavours of the Cloudy Bay Pinot Noir 2015 or the spiced and aromatic Te Wahi Central Otago Pinot Noir 2015, all delivered throughout the whole month of May.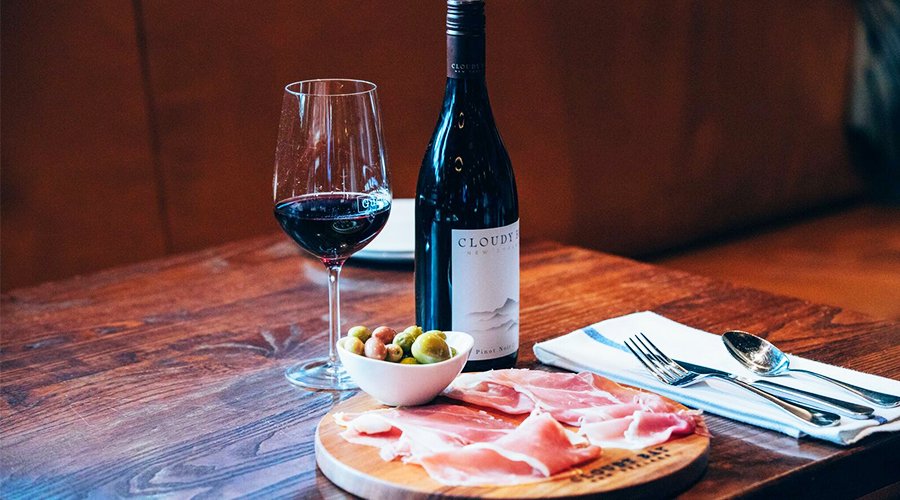 Championing the lauded marriage of meat and wine even further, Cloudy Bay has teamed up with Gusto in Auckland and Foxglove in Wellington to give you the chance to upgrade your platter game evermore. Their pinot and prosciutto masterclasses are designed to give guests a lesson in fine ingredients and styling expertise, delivered by some of the country's leading chefs and platter artisans.
With colder nights on the horizon and the looming presence of winter, we find ourselves turning more to the colder period's quintessential comforts, and what better way to warm the soul this season than with a hearty pairing that's like no other.
For a full list of participating venues, click here.