There's nothing quite like ending a long day with a glass of wine. Especially as an escape from the barrage of wintery weather we're up against over the middle part of the year. But which to reach for? While admittedly, here at Denizen we know our wines, you don't need to have an encyclopedic knowledge of viticulture to appreciate quality wine, because the ones that get it right are universal. Enter Church Road's TOM range. Exemplifying the savoir-faire of Hawke's Bay winemaking, TOM wines are renowned for their storied history and exceptional quality, and are the perfect drop to add to the cabinet. To help you get a better understanding of what makes the TOM wines so different, especially considering that in September, Church Road will have its TOM 2019 release — the Church Road TOM Syrah 2015, the Church Road TOM Cabernet Sauvignon Merlot 2015 and the Church Road TOM Chardonnay 2016 — here are three reasons why they hold such a distinctive presence on the winemaking stage.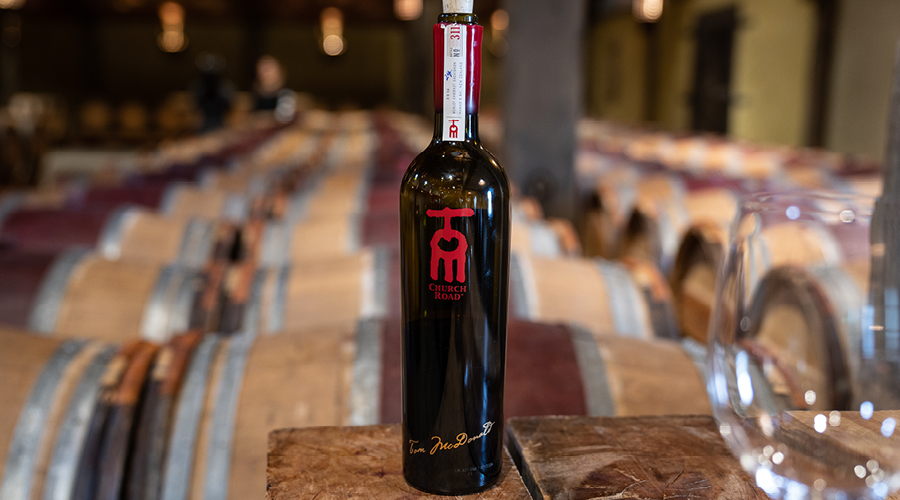 1.Serious history
Named after Tom McDonald, the man who left a legacy of superb winemaking at Church Road after taking the helm of the winery through the early 20th Century, TOM wines have been made to encapsulate the care with which the 'father of New Zealand red wine' would create his critically-acclaimed drops. Church Road is credited with having created the first Bordeaux-style red in New Zealand and as such, is (along with McDonald himself), considered an early pioneer in establishing the now-lauded wine industry in Hawke's Bay. The first TOM was released in 1995 and has continued to garner a loyal, passionate following since then both here and overseas. This rich history is felt in every bottle of TOM wine, which is also due to the fact that Church Road's Chief Winemaker now, Chris Scott, draws on it to innovatively and selectively produce wines with profiles that hold depth in more than just their taste.
2. Top of the range
Considered the pinnacle of Church Road's impressive range, TOM wines are widely acknowledged as boasting refined, complex and vibrant profiles — a result of Chris Scott's interminable commitment to producing wines with a level of quality befitting of the name they carry. Always looking at different varietals and winemaking techniques, Scott has ensured that McDonald's legacy has been honoured and that the kind of wines the founder was creating in Church Road's naissance are given a contemporary audience. This has resulted in the TOM range garnering a number of accolades and awards and being positioned at the top of both Church Road's offering and the wider New Zealand market.
3. Exclusivity
Take Church Road's TOM Merlot Cabernet. In the last 24 years, it has only been released nine times. That's because, when it comes to the TOM range, Church Road will only ever release exceptional vintages, meaning that bottles of TOM are guaranteed to be of a consistently high standard. Church Road also only releases the TOM at particular retailers across the county — a selective attitude that is necessary in order to ensure that every bottle carries the same sublime quality.