We are currently at the end of May, and despite having said goodbye to warm weather, we're not quite ready to release our penchant for rosé. The pale pink wine has garnered a reputation for being the perfect accompaniment to our summer sagas, but what of the middle of the year? Making a solid case for this particular wine to remain on our radar all year round, is Church Road and its Gwen Rosé — a versatile drop we can always turn to.

Rosé's crisp and refreshing qualities mean that it's often associated with light dish pairings and blissful sun-drenched settings. But, little do people know the capabilities of the blush-toned beverage during the cold season. Church Road's Gwen Rosé (named after the wife of Church Road's pioneer, Tom McDonald) was designed to have a fine texture and lower alcoholic content, making it the perfect glass to balance out the meals we love to eat during winter.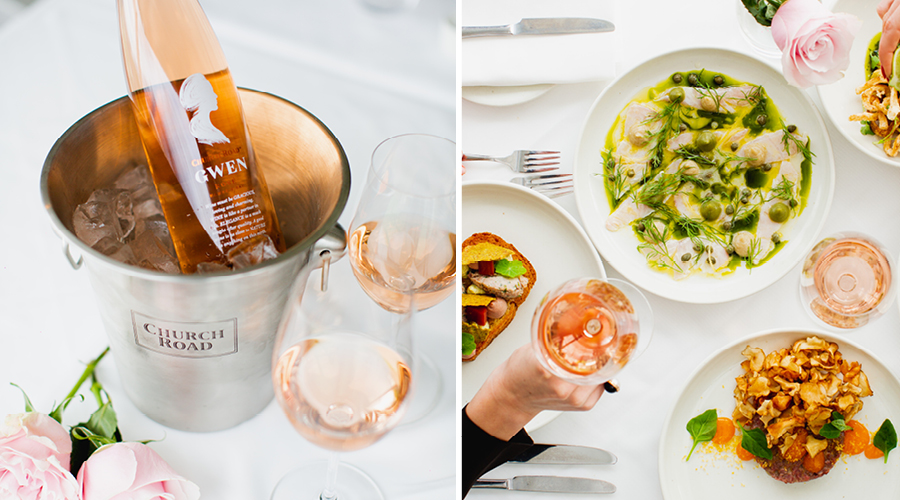 Gwen is also a bottle that prides itself on its elegance — one quality that certainly isn't seasonal. The merlot-dominated rosé, infused with touches of Spanish Tempranillo, carries a range of aromas. Vibrant, fruity, notes speak to the wine's Hawke's Bay origins and are elevated by floral, slightly-herbaceous characteristics. While its crisp, bone-dry finish is reminiscent of the ever-popular French rosé, from Provence.

This winter, when you see a platter of charcuterie and cheese or a Sunday roast spread, fight the urge to opt immediately for a hearty red. Gwen will keep you feeling light with its dry, crisp and versatile flavours tingling your palate and harmonising the richness of wintertime's delicacies.