While Christmas gatherings without dessert are, in our view, simply unacceptable, we can't deny that it's a challenging addition to the already elaborate festive fare. Thanks to these establishments around Auckland, the weight of preparing the final sweet course has been lifted off our shoulders. These cafés and bakeries are providing delicious desserts which we most probably couldn't have made in our own kitchens and go beyond the usual pavlova or fruit cake.

The Caker
If it's any sort of special occasion, a cake from The Caker can never do you wrong and Christmas is the time this cake shop brings out the best flavours. This year, three new cakes have been introduced to its range and they embody all things festive. The strawberry kiwifruit pavlova cake is dotted with juicy chunks of kiwifruit and strawberries, while the cherry white chocolate amaretti cake is made for those who appreciate sweetness but aren't so keen on the fruit. And yet, it's the dark chocolate cake that we're looking forward to the most as it incorporates mulled wine — need we say more?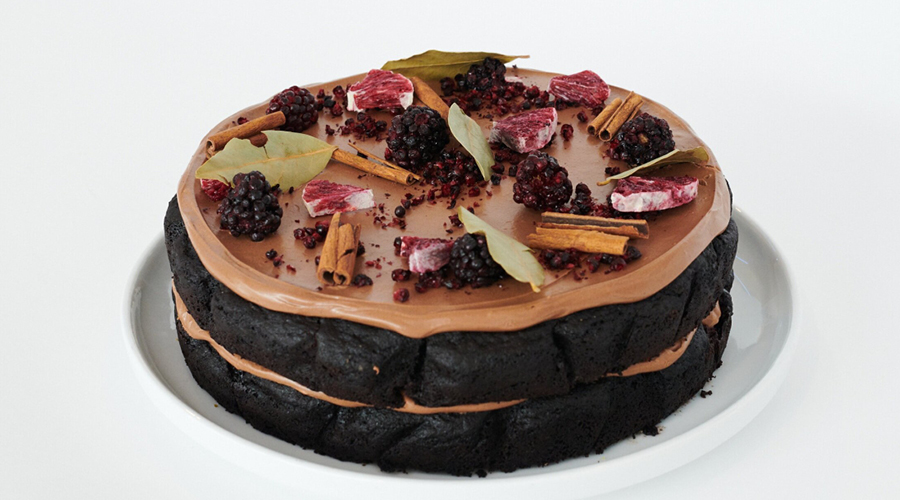 Catroux
Not only does this Westmere local provide some of the most delightful desserts in town, but Catroux can also cater your entire Christmas party if you're short on time or simply can't find the motivation to cook up a feast. Although all its offerings are nothing short of divine, it's the cakes that steal the show for us. Catroux's cakes are consistently moist, perfectly sweet and the Christmas editions are always a showstopper and this year, it's the pear and gingerbread pudding as well as the coffee cake with ginger snaps that we have our eyes on.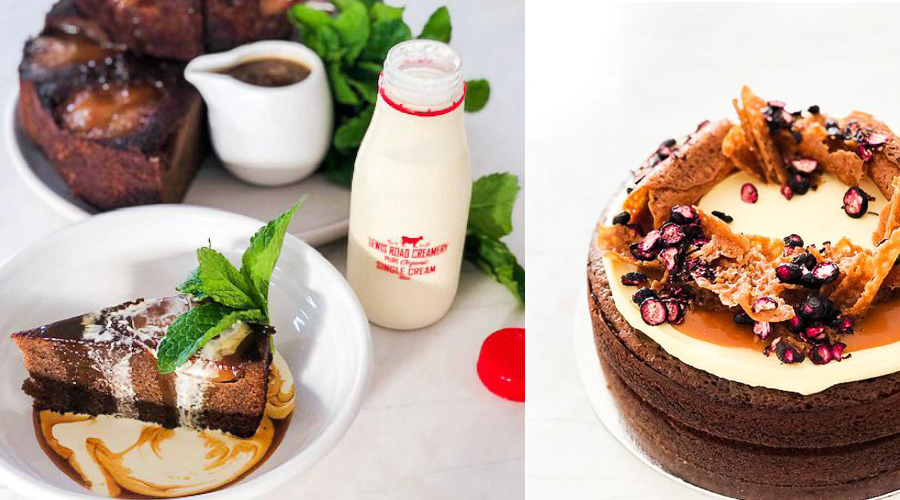 Ripe Deli
We constantly harp on about the slices from Ripe Deli (which are also available for catering) and after tasting a slice of its iconic hummingbird layered cake, we can also confirm that its cake game is just as strong. This Christmas, Ripe Deli is selling whole cakes in special festive flavours and most recently announced a brand new chocolate and strawberry cake, layered with freshly whipped cream, drizzled with thick chocolate ganache and topped with sweet and juicy cherries.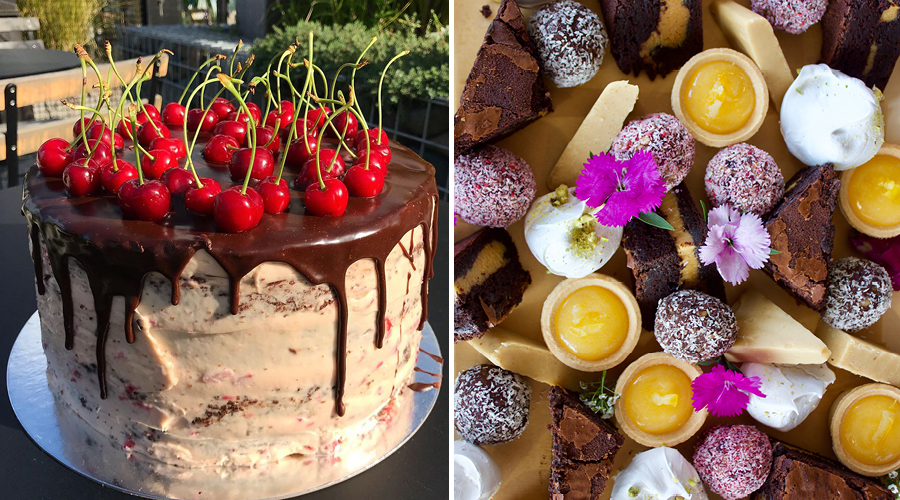 Hello Bliss Cheesecakes
Although the 21-year-old baker only launched her business, Hello Bliss Cheesecake, on Instagram this year, Jodeci Nolan has quickly earned a reputation for serving some of the best baked cheesecakes we have ever tasted. Due to her immense popularity, Nolan's calendar for the holidays only has a couple of free slots, so be sure to get in quick. Her Christmas creation sees a gingerbread cheesecake on a buttery gingernut base with a spiced Whittakers chocolate ganache and it's topped with house-made gingerbread men.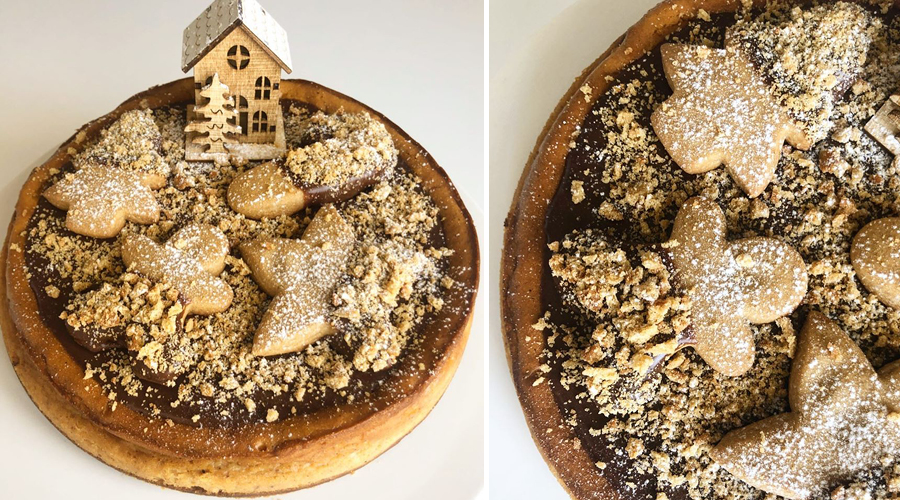 Baby
If you're adamant on sticking with the traditional Christmas fare, Baby takes the regular pavlova up-a-notch. Its Pav-a-lova-lova sees not only the regular crunchy meringue mixture — egg whites and sugar — but also additional layers of plum and cinnamon for more depth in flavour. The centre of the cake is chewy and topped with spiced plum, sweet cherry compote, creamy praline mascarpone and seasonal fruits for summery freshness.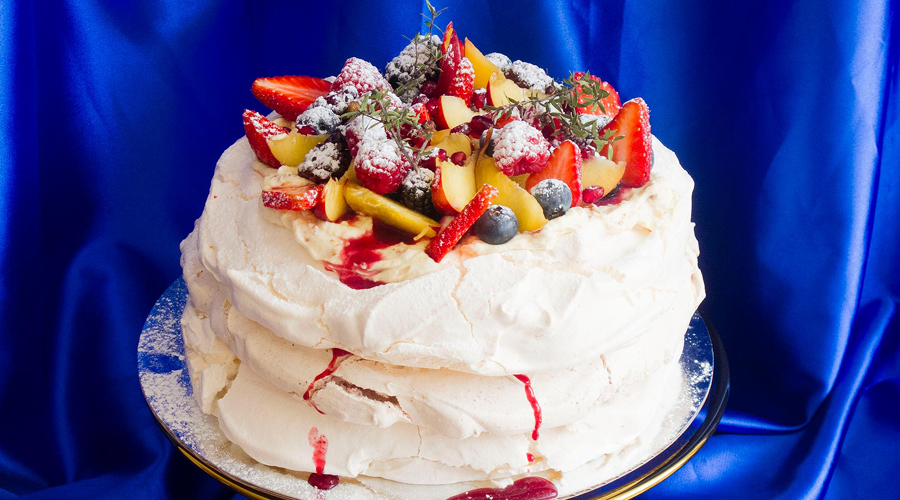 Little Bird Kitchen
A call out to all the vegans, you can still get amongst the final course of pudding this season as Little Bird Kitchen is providing the raw, plant-based, refined sugar-free, gluten-free and soy-free delights. The banoffee pie would have to be our favourite out of all its offerings as the crunchy base contrasts with the soft, sweet, ripe bananas, vegan caramel and freshly whipped coconut cream. Shaved chocolate is sprinkled on top of the pie, adding a rich flavour, making this plant-based pie a dessert that anybody can enjoy, vegan or not.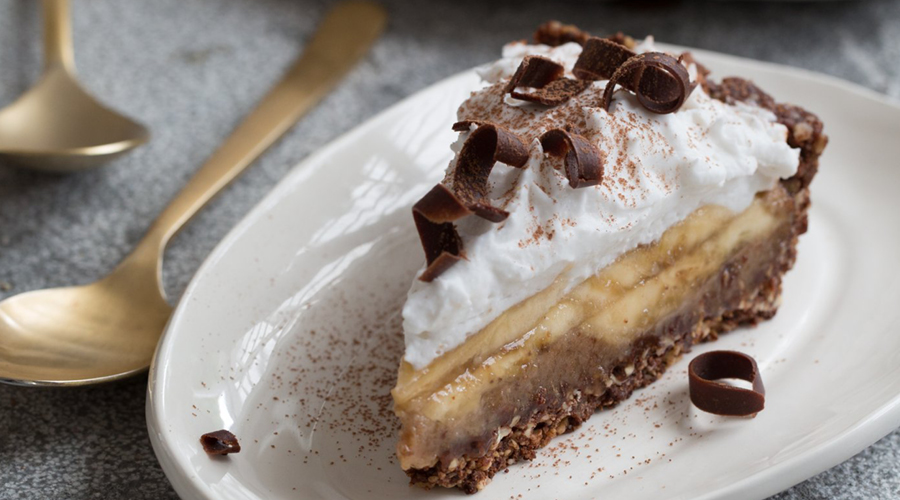 Duck Island Ice Cream
During summer, the likes of spiced pumpkin pie and decadent cakes might not be the most appealing to some. Instead, we crave something more refreshing like Duck Island's ice cream cakes, and the two Christmas flavours that have just been announced sound almost too good to be true. If you're a lover of chocolate, opt for the Chocolate Gingerbread which comprises ginger ice cream, whiskey caramel, dark chocolate, brown butter and pecan crumbs. Whereas the Strawberry Gingerbread sees the same ginger ice cream base but swaps out the whiskey caramel with regular caramel, along with a strawberry choc top and strawberry milk crumb.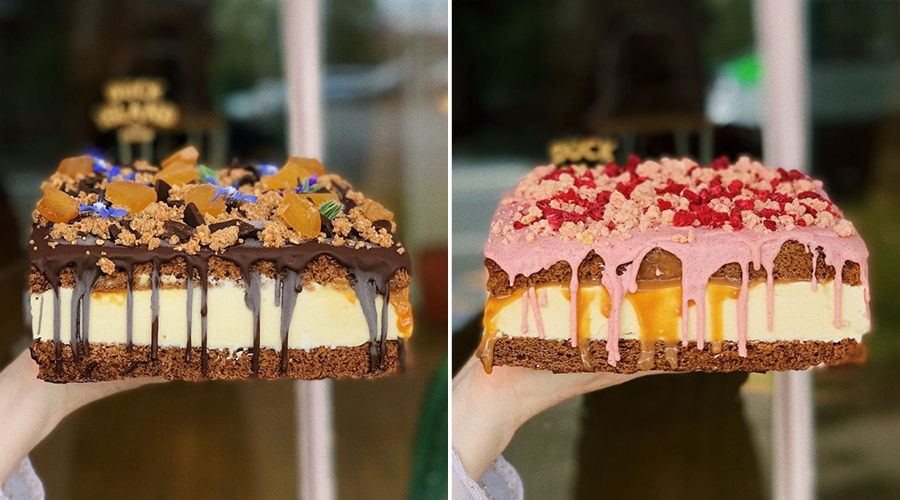 Miann
Every year, Miann blows us away with its varied and diverse range of Christmas offerings. From the classic fruit mince pies, festive macarons to creatively decorated cakes, Miann is the one-stop-shop when it comes to Christmas desserts. This year, we're especially excited for the caramelised white chocolate Christmas houses, shaped as a nostalgic gingerbread house but even better as it showcases the premium quality, bean-to-bar chocolate that this dessert parlour is renowned for.