It's the brand that produced the world's first luxury Scotch whisky of which Queen Victoria, Frank Sinatra and Hunter S. Thompson were counted as fans, but Chivas Regal, despite being steeped in history, refuses to rest on its laurels. As an ode to its storied past, and as the ultimate expression of its generational expertise, the marque has just released Ultis — its first blended malt Scotch whisky and an embodiment of the sophisticated style Chivas has become known for.
Celebrating the release of this very special drop at SKYCITY's The Sugar Club last week, we were led on an immersive, culinary experience at the hands of Executive Chef, Josh Barlow, who seamlessly incorporated the whisky into a multi-course tasting menu. Before being led to our seats, we were introduced to the new whisky via a talk from Chivas' (appropriately Scottish) brand ambassador, David Wallace, who explained how the unique composition of Chivas Regal Ultis — made by blending five signature single malts from five Speyside distilleries — was representative of the five generations of master blenders who had carefully moulded the taste of Chivas since its inception.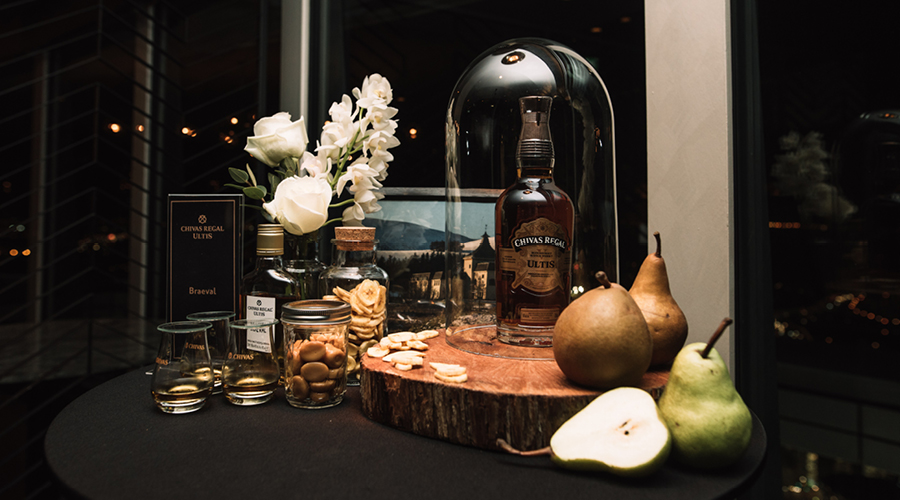 An interactive exploration of these five single malts awaited us next, where tables, individually laden with their various flavour components, invited us to compare each one to the glass of Chivas Regal Ultis we all had in hand. The Strathisla, Longmorn, Allt A'Bhainne (pronounced 'olt-a-vanya', which really threw a couple of us into a tailspin), Tormore and Braeval malts each displayed distinct characteristics — some with a taste of chocolate, some with hints of fruit, the occasional citrus zing, touches of sweet honey, and others with a spicy kick — layers that a layman wouldn't normally notice in their neat glass of whisky.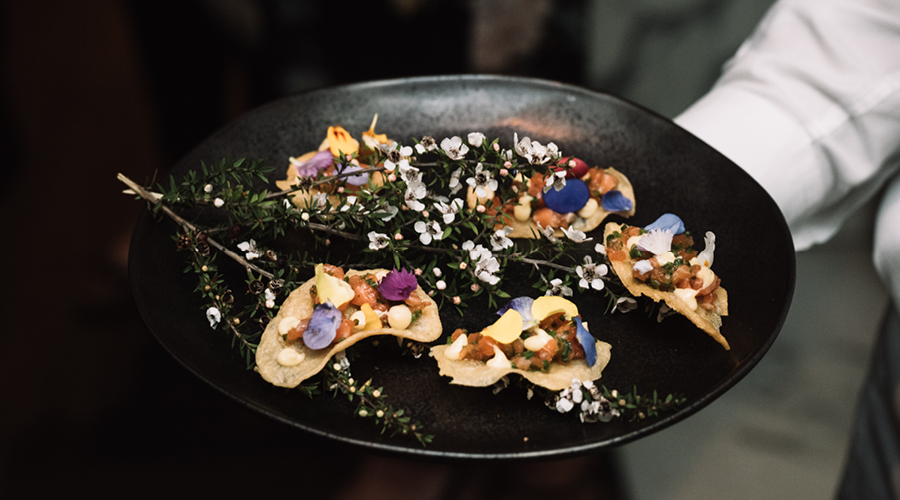 Teasing the main event, Josh and his Sugar Club team were, throughout this time, tirelessly handing around plates full of delightfully original bites like oyster cream, pigs cheek and chicken custard to keep us satiated before finally signalling that it was time to take our seats. The meal that followed was nothing short of spectacular. Josh explained that his culinary approach was to just "have fun with it" explaining how he took a holistic approach to his dishes, where nothing on the plate was there without purpose. Producing an intricate and painstakingly considered menu, the courses comprised Auckland Island scampi with vintage caviar and sea herbs, pheasant with accompanying pheasant bone consommé made with a splash of Chivas Regal (a definite highlight), a uniquely deconstructed 'Hot Toddy' and chocolate malt parfait with confit kumquat and clove. Each was, of course, paired with Chivas Regal, either neat or in a cocktail.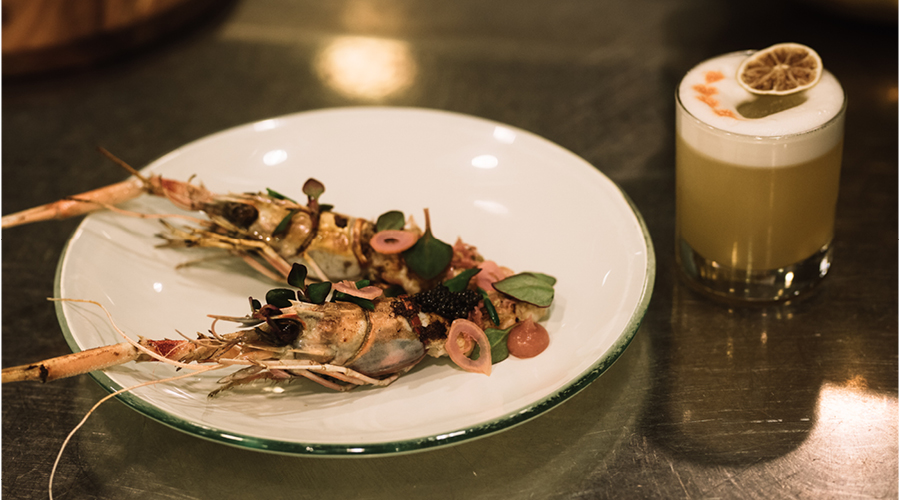 Perhaps it's Josh's attitude that all he's doing is "cooking for people" that imbues his food with such charm and authenticity. Everything was expertly balanced between hearty and delicate, which proved an apt reflection of the precise balances at play within the whisky we were all there for.
Chivas Regal Ultis is available now from discerning liquor retailers and on-premise venues.