Situated on a bustling Takapuna street corner, Centro is delivering its unique mix of elevated bakery and casual dining to delighted locals, for whom it seems the opening couldn't come soon enough. A community-focused venture with the aim of bringing people together, the eatery's charming space, inclusive menu and exceptional dishes are drawing us to the Shore.
While it's very clear the owners have taken some (questionable) design influence from one of Britomart's most established and celebrated eateries, the use of wood (recycled from Korean temples) and marble still renders the space notable. The front counter, an eye-catching structure comprised of faux marble, backlit by 5000 LEDs makes for a bold statement and is the glowing centrepiece around which the interior converges. Both a café and a bakery (all the baked goods are made on-site), it caters to both those fiending for a sit-down meal and those for whom a cup of Flight Coffee and a takeaway pastry would suffice. With the interior seating spilling onto the sidewalk, Centro has an accessible, inviting presence, which is part of the reason why it has been so popular since its opening.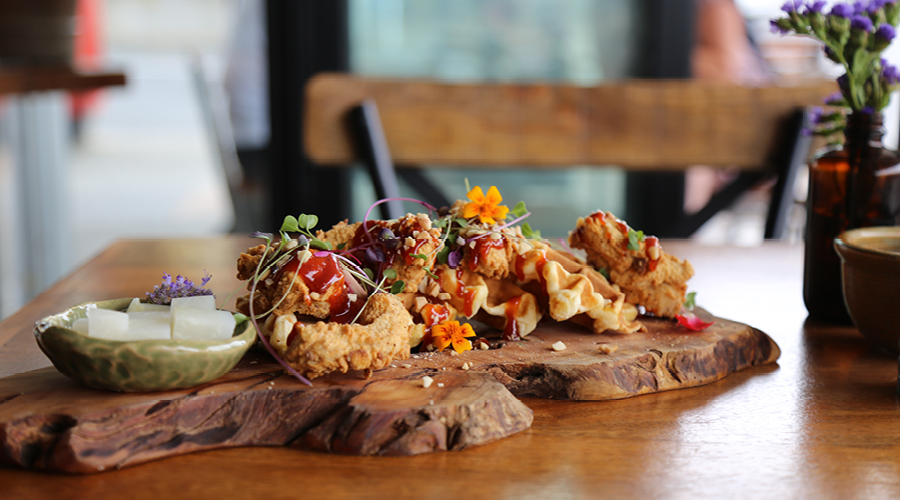 Another reason, of course, is the food. Placing traditional Kiwi options such as their 'Smashing Avo on Toast' (with poached eggs and goat's cheese) alongside Korean-inspired fare — the head chef is Korean —has resulted in a happy fusion of cuisines. The 'Fried Chicken Waffles' with crunchy Korean fried chicken smothered in sweet and sour sauce on gluten-free waffles is to die for, as are the Kimchi Arancini Balls, huddled in a nest of agria potato. The idea behind the varied menu is to ensure it includes something for everyone, welcoming with open arms both the reckless and more restricted eaters. Hearty dishes sit harmoniously in contrast to the healthier options of Acai bowls and vibrant, vegan-friendly smoothies, while vegetarian, gluten and dairy free offerings are aplenty. A highlight has to be the 'Centro Chicken Salad', with tender pieces of slow-cooked chicken (sous vide) atop a bed of seasonal veggies, corn and cauliflower purée, romesco and a touch of sweet, candied walnut.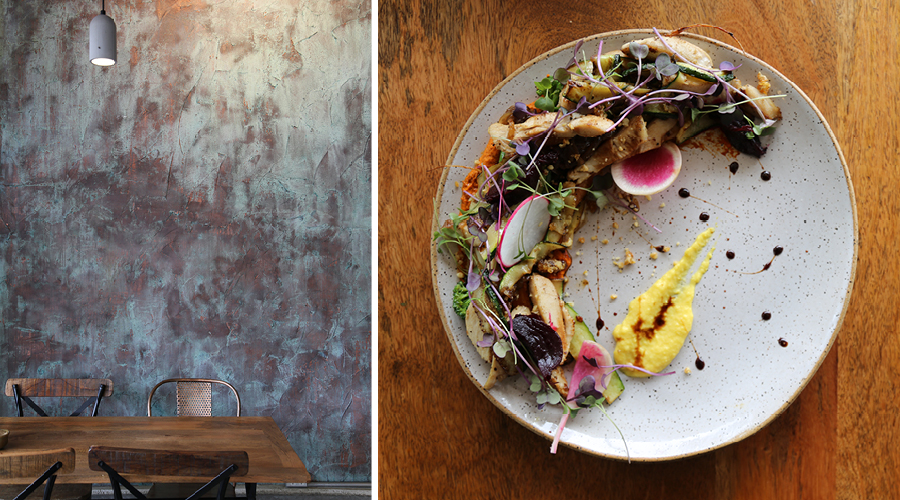 Available for catering and functions, Centro is an eatery with substance. All the meat used is free-range, and the coffee fair trade. If you're in the neighbourhood, or simply have a hankering for a tasty bite, this is set to satiate any craving.
Opening Hours:
Monday to Friday, 7am – 4pm
Saturday and Sunday, 8am – 4pm
(Kitchen closes at 3pm everyday)
Centro
447A Lake Road
Takapuna
Auckland
(09) 200 2277