Tucked away in the calm streets of Milford, this cosy natural wine bar has only been open for less than a month but word has already spread across the bridge about its delicious offering. Cave à Vin (meaning 'wine cellar' in French) is the kind of place that's perfect for the warmth and cosiness we desire at this time of year, and as such, has quickly become as much a go-to spot for locals as it has for Aucklanders from further afield.

Matching its quaint, Kitchener Road location, the space of Cave à Vin is subdued and peaceful. It exudes an ambience of homeliness and comfort which draws patrons in for the kind of experience, not often found in this town. Owner Zane Kelsall has brought his rich knowledge of natural wine that he cultivated while travelling through San Francisco and Montreal and has collaborated with former Orphans Kitchen Head Chef, Conor Wiremu Mertens to create a menu that perfectly complements the wine on offer and vice versa.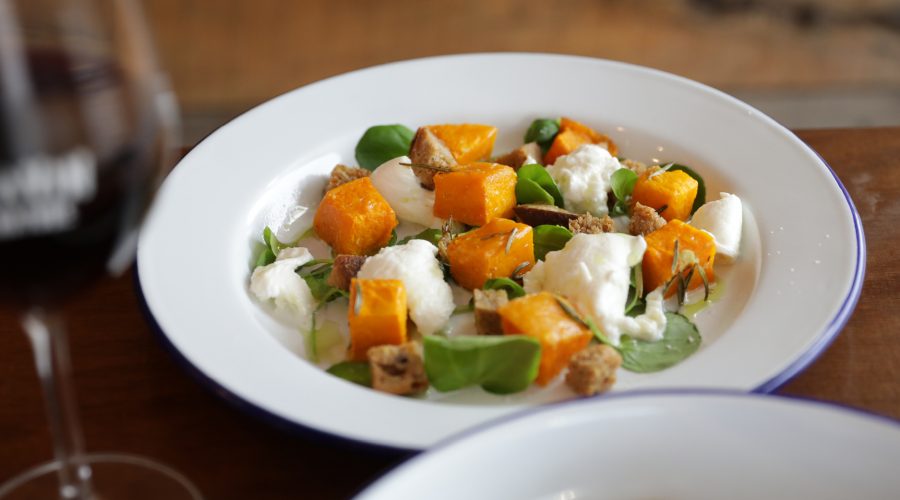 Natural wine, for anyone unfamiliar, is exactly what the name says — wine that is made via methods that involve minimal processing or interference from additives. Cave à Vin sources its natural wines from countries like France, Australia and New Zealand and has a varied selection of 100 bottles in rotation, these include Halcyon Wines, La Pierre and Valmont, to name a few. Options for by-the-glass pours change on a regular basis, not only to match the ingredients in the food but also to suit the type of day it might be.

The food menu has been designed to share and showcases fresh ingredients that level up to the quality of the wines on offer. Pairing food with natural wine is something Wiremu Mertens is familiar with from his experience running a pop-up dinner series he operated with Carly Black, Restaurant Chimera. The menu features the classic charcuterie, cheeses and oysters, but also more creative dishes such as sweetbreads and crème fraîche, burrata cheese with pumpkin and our favourite, the fish and chips which sees nostalgic potato crisps served with tasty anchovies. For those seeking heartier meals, the kumara gnocchi and the melt-in-your-mouth pork cheek are bound to leave you feeling beyond content and satiated.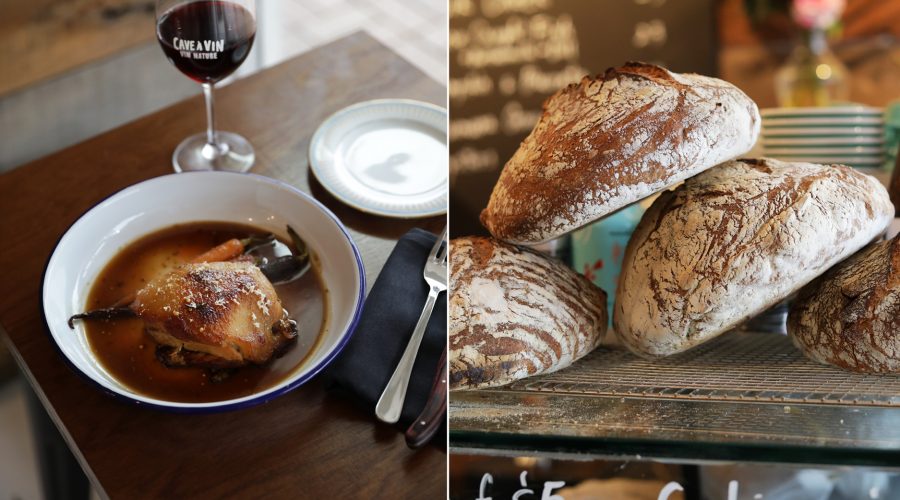 In the daytime, Cave à Vin opens its door to treat the early birds to freshly brewed coffee and pastries for morning tea. The cabinet is stocked with other lunch items such as fresh salads and simplistic yet delicious sandwiches and slices of cakes and pies for afternoon tea (rumour has it, that the malt chocolate pie is out of this world). We highly recommend sampling the cheese scone, where the buttery, biscuity cheesy bread has been elevated with the addition of rosemary, lending a unique aroma and a flavour that lingers on the palate.

Cave à Vin isn't flashy and that's what we love about it the most. It's raw and relaxing which allows guests to feel free to spend an entire evening there while they sip on premium drops and carefully crafted dishes. To Kelsall, natural wine is "a pure expression of the terroir and varietal you're drinking," explaining how he is striving to showcase wine in a less elitist light. He believes that "great wine can be casual, fun and delicious" and hopes to "see people come in with an open mind and a willingness to forget their preconceived notions about what wines are supposed to taste like."

Opening hours:
Tuesday — Sunday, 10am until late

Cave à Vin
146 Kitchener Road
Milford
Auckland