"Let them eat cake," Marie Antoinette once (kind of) said. Heeding the Queen of the Gateau's orders, we've taken it upon ourselves to round up Auckland's best cakeries for every celebratory occasion you could think of.
1. The 'Homemade' Birthday Cake from Pasadena Bakery 
This bakery is easily Point Chev's best-kept secret. It's the perfect place to have in your Rolodex when you run short on time to DIY. The pear and raspberry creation is almost too much to handle.
2. The Fashion-forward Cake from The Caker
Honing a name for herself thanks to a design-driven aesthetic, Jordan Rondel has carved out a cult following amongst knowing Aucklanders. With most recipes being gluten-free adaptable, she's a crowd-pleaser too.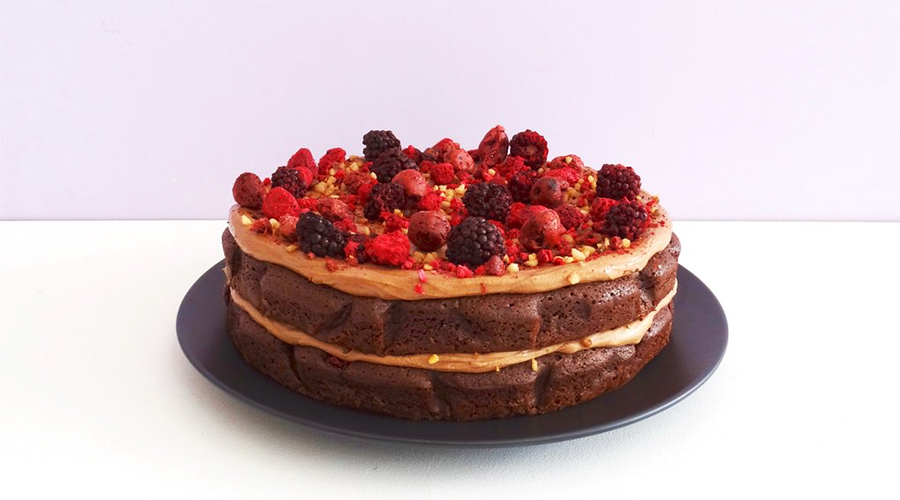 3. The Avant-Garde Cake from Magnolia Kitchen
This Silverdale cakery is easily one of Auckland's most progressive — even if it was born from owner Bets' love of all things sweet, old-fashioned and vintage. Consult these pros for something whimsical, structural and unique.
4. The Kid's Birthday Cake from Icing on The Cake
While your intention to recreate a Woman's Weekly masterpiece is admirable, why not leave it up to these experts? Their fanciful designs are bound to capture the imaginations of little birthday people.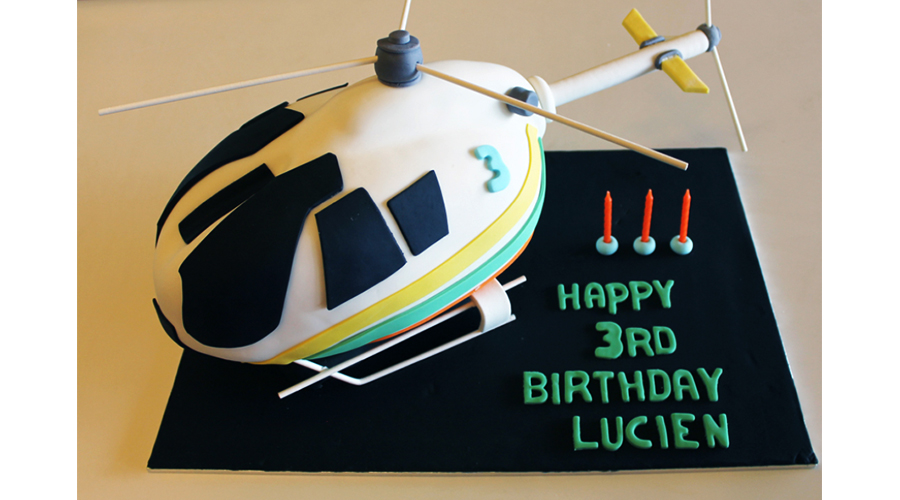 5. The 'Adult' Cake from Sugar and Spice
Let's face it; sometimes the occasion calls for a naughty, adults-only iteration. Specialising in novelty cakes, Sugar and Spice's more risqué designs are not limited to certain parts of the male and female anatomy.
6. The Christmas Cake from 4&20
These Remuera maestros offer the cream of the crop when it comes to Christmas cakes and now is as good a time as any to place your order. The spiced Sri Lankan version is a cut above.
7. The Apology Cake from Bluebells Cakery
When you really need to say 'I'm sorry', you can do so genuinely while leaving the messy work to Bluebells. Far superior to a bouquet of roses, the Rosette cake (pictured below) is the business.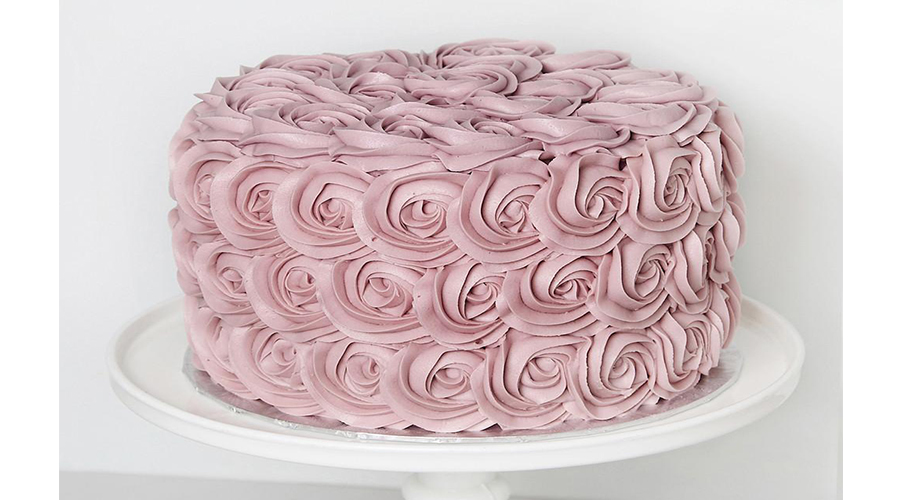 8. The Cheesecake from Baker & Co.
They've made waves with their cheesecake reputation and the banoffee version that's currently a-go is nothing less than 'off the hook'. If you know of a cheesecake fan, do them a favour and order now.
9. The After-Dinner Cake from Vaniyé
If you're after something different, i.e. a refined, bona fide French gateau, Vaniyé does the most eye-catching, glossy 'Oriana' cake featuring citrus mousse, blackberry cremeux, layers of sponge and marshmallow.
10. The Raw Cake from The Raw Kitchen
Those with dietary limitations are known to turn to this cult 'uncookery'. A favourite has to be their take on the Snickers bar with caramel, crunchy peanut, creamy nougat filling and a rich chocolate coating.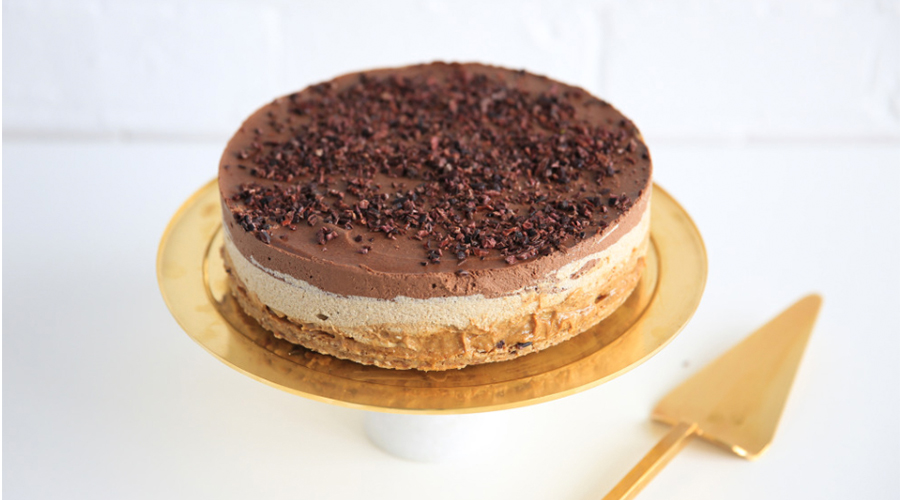 11. The Wedding Cake from Amy's Secret Kitchen
This not-so-secret resource is known to supply cakes with supreme 'wow' factor including those for the most important day EVER. From her timeless designs to more romantic variation, dripping in red roses, this adept cake-maker is the one to call.
12. The Best Red Velvet from Catroux
While we still don't know what red velvet actually is, we sure as hell know that cult Westmere cafe and catering business, Catroux, is doing a bloody good job of it. The titular cake features delightfully indulgent cream cheese icing.
13. The OTT Cake from Our Little Kitchen Co.
Known to adorn a cake with every imaginable object, Our Little Kitchen Co. is a master of the 'over-the-top' movement. Their customised cake service is an excellent way to play on the recipient's personality, suitable for kids and adults alike.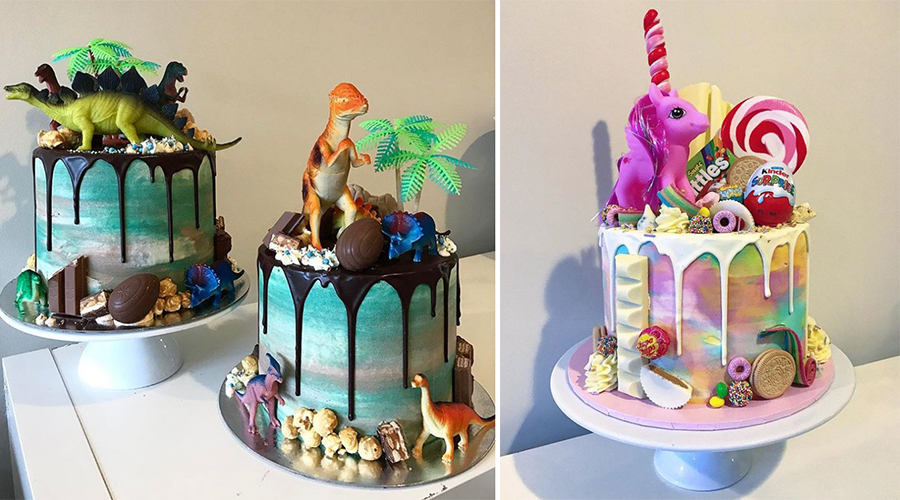 14. The Revenge Cake from Tomboy
"Break up with your partner, quit your job, tell someone what you really think of them… Tomboy Black is here to help you," says the website. Sometimes a message is its most pithy when read on a cake. Choose from a simple vanilla bean sponge with pink writing or chocolate cake with white writing and let the words flow.