It's hard to believe how many of us had an aversion to Brussels sprouts as children. But little did we know that all it would take to rid us of this dislike was a few simple changes to the way they were served. Douse the buds in butter and grill them on a pan, or pair them with crunchy bacon bits instead of simply steaming them and you will never look back. Here are some restaurants that serve Brussels sprouts so good, they'll convert anyone.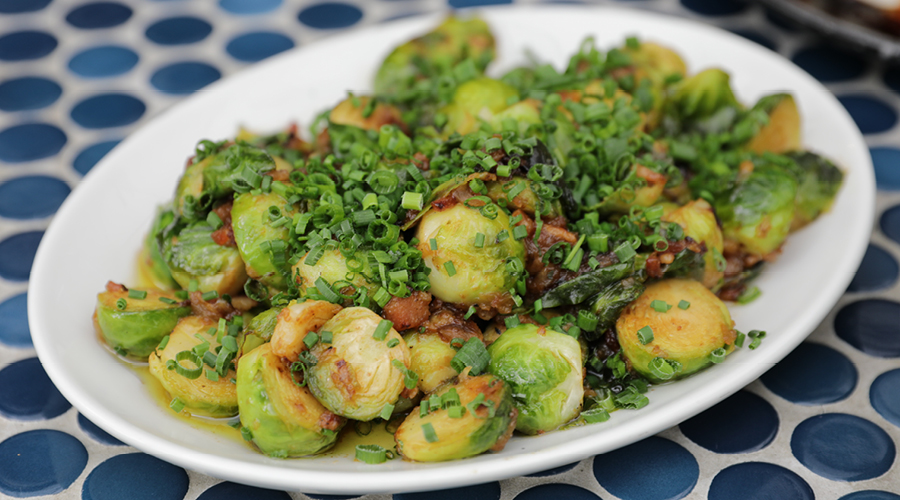 Soul Bar & Bistro — Brussels sprouts, bacon, garlic & honey
When cooked in a certain way, Brussels sprouts have a tendency to caramelise, lending them a unique sweetness. Soul Bar & Bistro enhances this subtle, natural sweetness by lacing the buds with honey. To contrast the sweetness, the Brussels are also infused with butter and garlic and paired with crispy bacon bits to add bursts of salty richness which harmonises with the honey.
Barulho — Brussels sprouts, green grapes, crispy garlic, pancetta, sherry currants
Situated in Parnell, Bahrulo is renowned for its delicious selection of tapas and the Brussels sprouts are one of its most loved dishes. The folks at Bahrulo add a range of different components to the dish, making it an orgy of sweet and savoury flavours. The greens are complemented by pancetta which adds richness as well as aromatic sherry currants and sweet green grapes.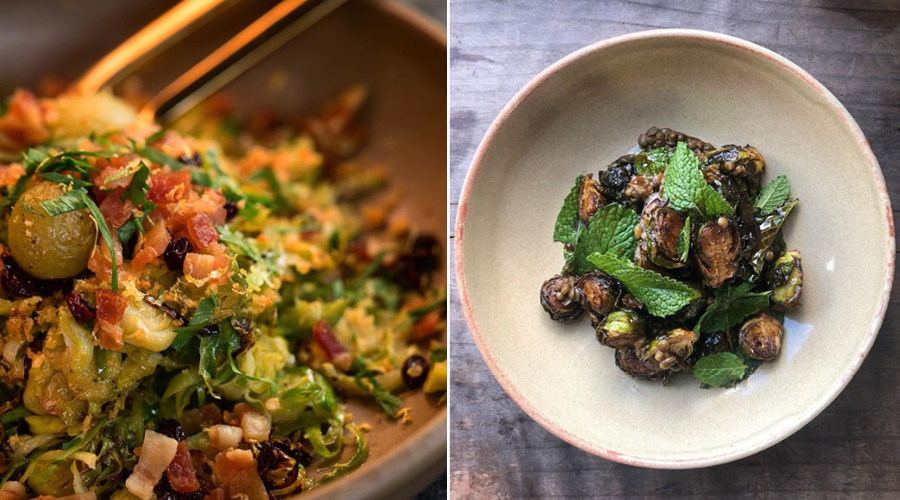 Cotto — Brussels sprouts, puy lentils and mint vinotto
If you're looking for intensity in flavour and texture, Cotto's Brussels sprouts are the ones for you. The buds have been deep-fried to achieve a beautiful crispiness and are freshened up with the addition of tangy mint vincotto dressing. Puy lentils are incorporated into the dish to add some heartiness making these some of the most moreish Brussels we have ever tasted — requesting another serving is almost expected.
Williams Eatery — Brussels sprouts on house-made seeded bread with creamy chipotle labneh & crunchy hazelnuts
Aucklanders love fancy toast and Williams Eatery does the fanciest of all with its new dish. House-made seeded bread is slathered with a thick layer of slightly spicy, creamy chipotle labneh. The tartness is contrasted with the smoky charred Brussels and the creaminess of the labneh is enhanced by the intriguing nuttiness of the crunchy hazelnuts that are sprinkled on top.
Simon & Lee — Smashed peas, feta, pecorino, Brussels sprouts, zucchini carpaccio, freedom loaf, poached egg
Another eatery that is clever enough to utilise the sprouts as an elevated toast topping is Simon & Lee. Instead of creamy labneh, Simon & Lee go for a fresher approach by layering on a thick green pea smash over slices of freedom loaf. Thinly-shaved zucchini sits on top and then the grilled Brussels sprouts are paired with feta and pecorino for some extra pizzazz. The final touch of poached eggs is exquisite as the yolk runs through the peas and buds, taking the dish to a whole new level.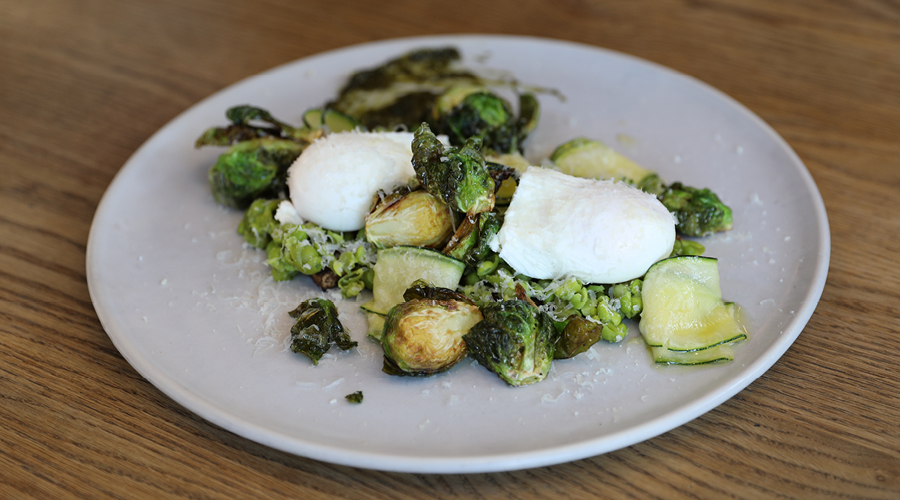 Culprit — Brussels sprouts
This restaurant is renowned as a place where you should expect the unexpected. Kyle Street and Jordan Mcdonald constantly keep patrons on their toes as they change and tweak their trolley dishes on the regular, depending on the best ingredients available. Brussels sprouts are one of many items on the trolley at the moment and Street and Macdonald aren't fooling around with this vegetable. Whether frying them in duck fat or drenching them in buttermilk ranch, anything is possible for this duo.
Ponsonby Road Bistro — Crispy Brussels sprouts with nước chấm
It astounds us that nowhere else but Ponsonby Road Bistro has thought of this heavenly, genius combination. Nước chấm is the dipping sauce that you get on the side of your Vietnamese rice paper rolls, it's sweet, sour, refreshing and delicious. The folks at Ponsonby Road Bistro poured this magical sauce all over its plate of crispy Brussels sprouts, making it one of the most unique and tasty renditions of the greens we have ever tasted.