In order to stand out against Auckland's growing cafe landscape, there's something to be said for sticking to the classics. Enter Brunch; a modern, new Central Auckland coffee joint conceived by Annelise Poorter and her partner, who, after taking over Ponsonby Road stalwart Dizengoff (which they still own and run), discovered a love for hospitality. Boasting cruisy cabinet and elevated à la carte food, the eatery's straightforward name really says it all — but we're not here to spare you the details.
Sitting pretty on the lower level of Sale Street's AA building, Brunch's open-plan interior and liberal use of deep blue evokes a feeling of instant calm — making it the perfect place to momentarily escape from particularly exasperating days (I noted to myself). Enlisting the help of Spaceworks and Black Interiors, natural light spills through the glass walls and frontage and while it feels like a break from the bustle, it has an inviting presence and remains connected to it's surrounds — a connection that extends beyond just the layout.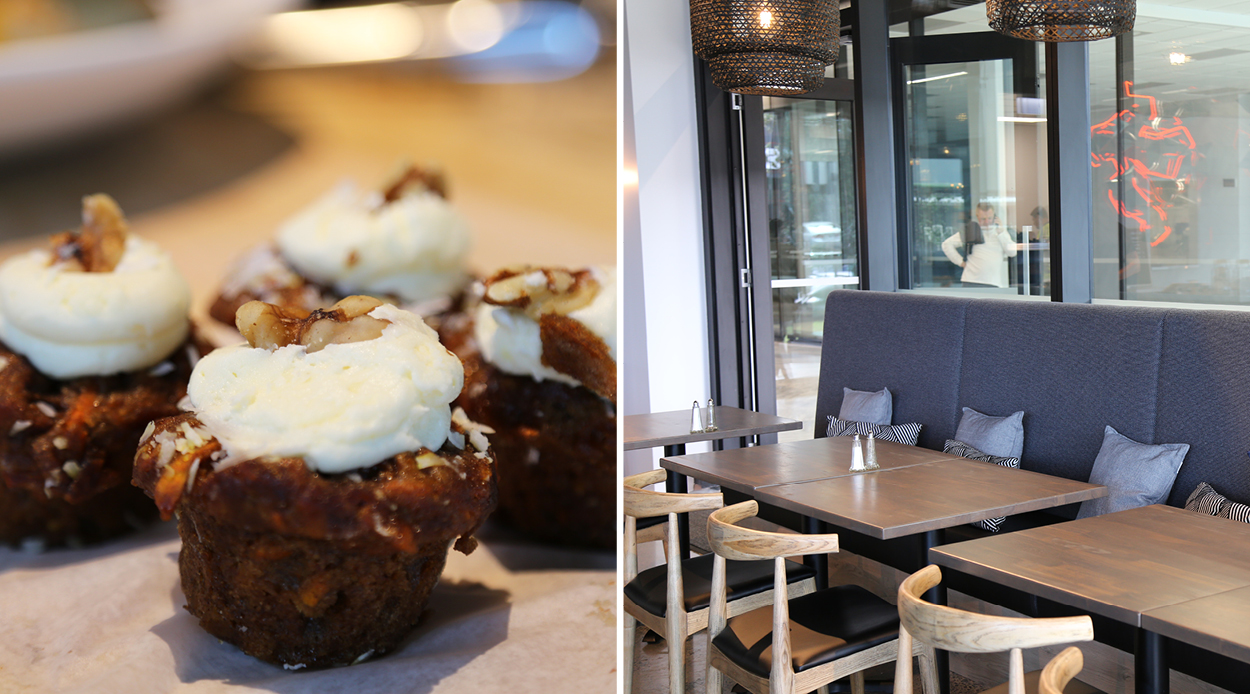 Head Chef Kobi Hall, when explaining the menu, spoke of the cafe's demographic as a key factor in deciding what to plate up. Located in an area of Central Auckland frequented by busy, health-conscious, and time wary individuals, her menu, comprising well-realised renditions of classic brunch fare, speaks to those who want a meal they know they will love, with a few surprising (and welcome) twists. It's not reinventing the wheel, but nailing the basics is as good a foundation as any in our books. Take their housemade granola for instance — maple and walnut granola with coconut and cardamom pannacotta and seasonal fruit — a time-honoured dish with added intrigue from the subtle flavours of the cardamom pannacotta.
Hall also impressed the importance of freshness and seasonality in the menu, indicating that the offering would change according to the readily available produce. The Green Smash sees edamame and broad beans usurp avocado in a verdant heap atop a thick-cut slice of soft bread. Avocados, she explained, will soon be out of season — and we all know the struggles of feeding our insatiable avo habits when the breakfast favourite is not in season (queue the eye-roll for millennial spending).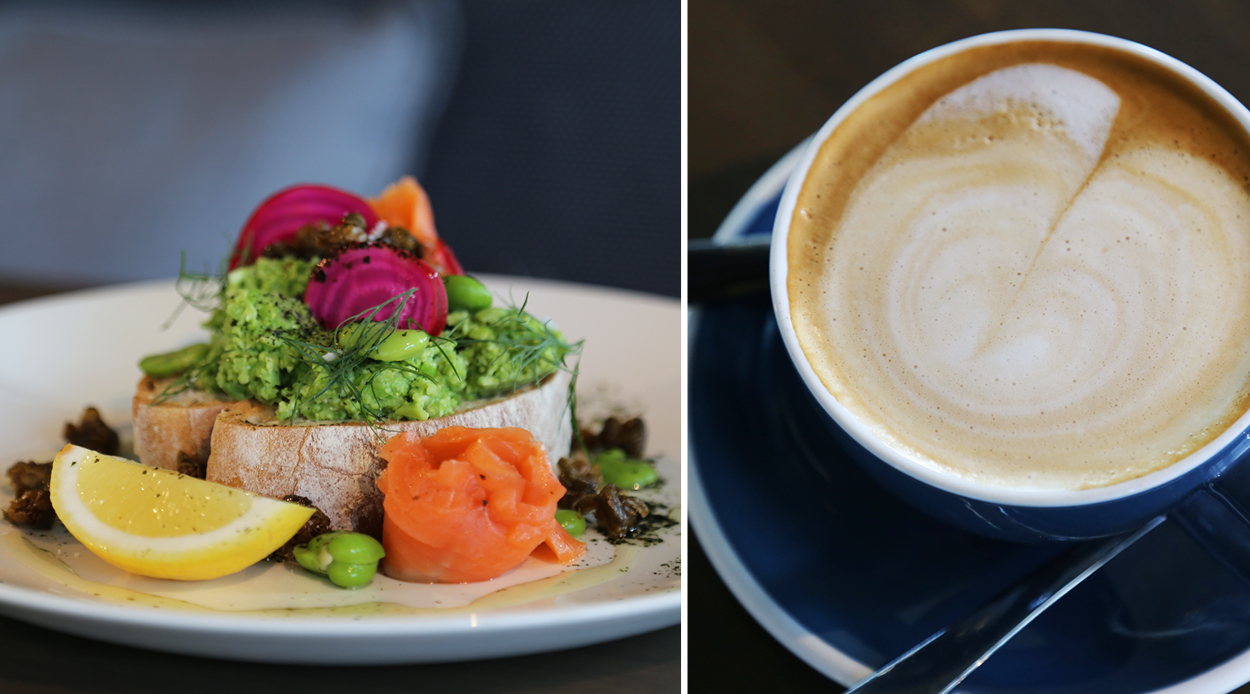 For those whose breakfast/lunch proclivities lie more on the sweet end of the spectrum, the French Toast, with brioche covered by maple and caramelised banana and surrounded by berry compote, hazelnut crush and whipped mascarpone is a serious standout.
At its heart, Brunch is a simple concept done really well — so whether you work in the area or simply want an excuse to escape your suburban bubble, you can depend on these dishes to satiate any and all daytime cravings.
Opening hours:
Monday to Friday, 7am — 4pm
Brunch
46 Sale Street
Auckland Central