There's no need to miss out on the great tradition of weekend brunch (otherwise known as day drinking) with these morning-friendly cocktails from the leading restaurants and bars at Viaduct Harbour. Serve responsibly and feel free to nap in the afternoon.
Spiked Juices – Grand Harbour

Spiked Watermelon Juice
Ingredients
45ml Vodka
15ml lime juice
Freshly juiced or blended watermelon to top up

Method
Add vodka, lime juice and ice to a Collins glass and top up with watermelon juice. Garnish with a watermelon wedge.

Spiked Orange Juice
Ingredients
45ml Gin
15ml Lime juice
Freshly squeezed orange juice to top up

Method
Add gin, lime juice and ice to a Collins glass and top up with fresh orange juice. Garnish with an orange wedge.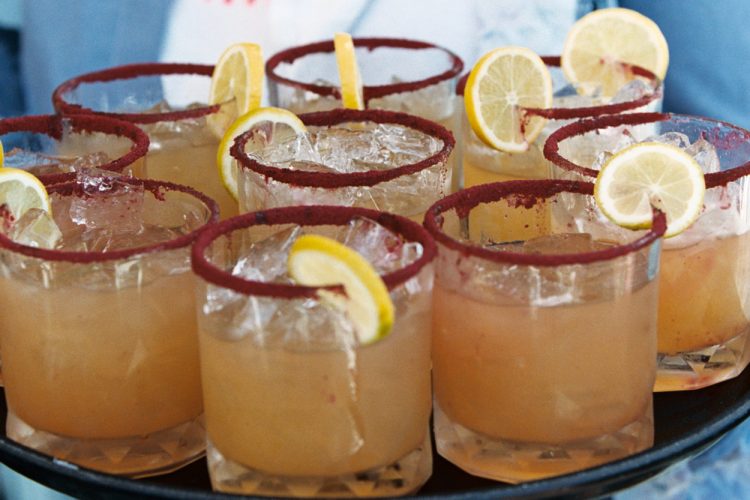 Mezcal Margarita – Saint Alice

Ingredients
45ml Tequila
Juice of a fresh lime or lemon
Ground Ginger (or muddled fresh root)
100ml Apple or Pineapple juice
Splash of Ginger Beer

Method
1. Wet the rim a glass using a wedge of lime.
2. Dip rim in ground ginger.
3. Add tequila, lime or lemon juice, a pinch of ground ginger (or muddled ginger root) and apple or pineapple juice to a shaker with ice and shake thoroughly.
4. Pour into a glass and garnish with apple or lime wedges if desired.
Tip: Add a splash of ginger beer for an extra kick of effervescence.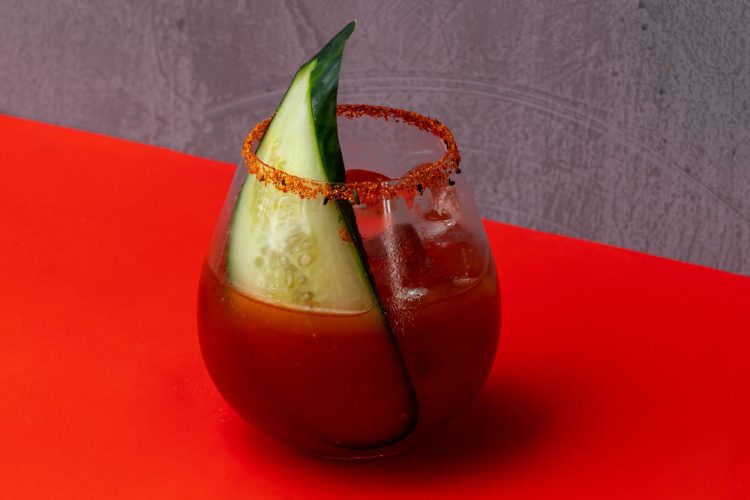 Bloody Kimchi – Hello Beasty
Ingredients
60ml Spice Mix (see recipe below)
120ml Tomato juice
60ml Vodka
Method
Shake up with ice and pour into a Boston glass or other large receptacle. Add a cucumber ribbon to garnish.
For the Spice Mix
Makes approx. 500ml
Ingredients
50g Worcestershire sauce
250ml Lemon juice
100g Kimchi
60g Gochujang (Korean red chili paste)
30ml Tabasco sauce

Method
Blend on low for 5 secs and then high for 20-30 secs. Mix should be a bit thick. Ratios can be adjusted to make desired quantity.