Here at Denizen, we like to encourage our readers to branch out from their usual order and try something new. But a crisp slice of toast loaded with avocado is a dish that will always be a winner especially when the avocados are good. And right now, the avocados are more than just 'good,' they're sensational — creamy and fresh while sporting a vibrant green shade. Here are a few cafes and eateries in Auckland doing the classic avocado dish justice.

Williams Eatery
Renowned for its delicious pasta offerings and triple-cooked chips, Williams Eatery also serves a stunning avocado on toast. Comprising a thick slice of toasted kumara sourdough, a generous pile of smashed avocado is heaped on top and a drizzle of chimichurri and chilli cuts through the creamy richness. The final touch of puffed rice lends a contrasting crispy texture and finishes the dish perfectly.

Postal Service
Previously Kōkako Café, now Postal Service, is home to some of the finest vegetarian dishes in town including an epic avocado number. This dish sees two slices of sourdough, one slathered with avocado and smoked chilli jam for a sweet and spicy flavour, the other with kumara hummus. Pickled carrots are placed on top for a tangy crunch and it is finished off with a sprinkle of dukkah for a unique aroma.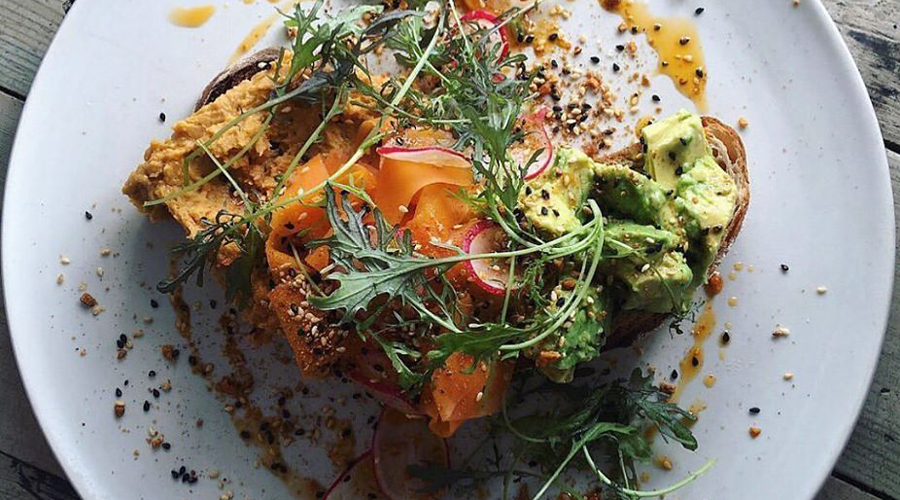 Mortar & Pestle
Takapuna's new kid on the block, Mortar & Pestle gained popularity for being the masterminds behind the mac and cheese-stuffed croissant, but we think the crushed avocado is also a star dish. A generous portion of avocado is paired with smashed peas, creamy whipped feta, zesty lemon, fresh mint and chilli flakes. We recommend adding a side of salmon for an even richer flavour experience.

Cheese on Toast 
If simplicity is what you're seeking, look no further than Cheese on Toast. Firstly, the house-made sourdough from this cafe is some of the best we've ever tasted. The blistered bread with a golden crumb only becomes better when it's spread with creamy avocado that has been laced with sesame seeds and sprinkled with fresh mint leaves.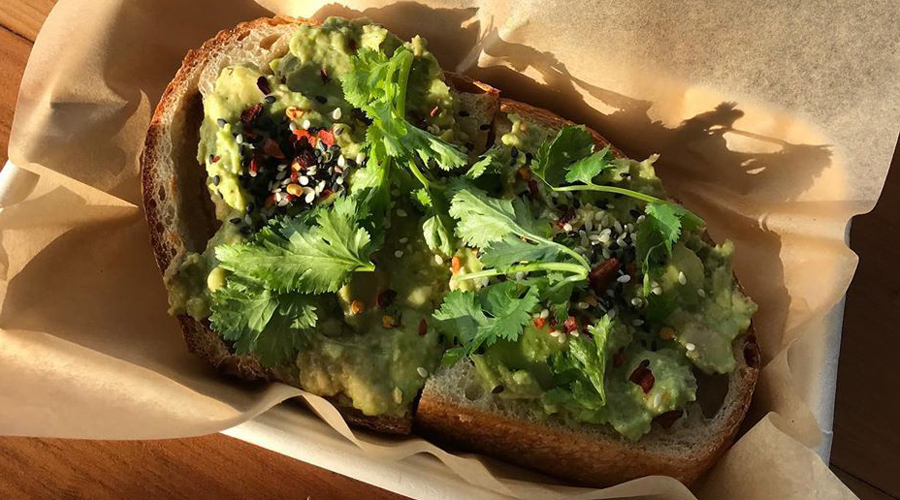 Rosie
Parnell's favourite all-day eatery, Rosie has a highly-held reputation for its delicious lunch and dinner offerings, including scampi pasta. If you're an early riser, however, don't miss out on breakfast at this restaurant as the morning menu is just as delicious. The avocado is piled on top of sourdough toast and is combined with puffed chickpeas, tomato and spicy green chilli. There's also an option to add chorizo which we could not recommend more as it adds a succulent, hearty saltiness to the entire dish.
Amano
Breakfast at Amano is the biggest motivator to get out of bed early, especially if it's for the avocado on toast. House-made sourdough is slathered with smashed avocado, spread all the way to the edges and is topped with a poached egg. Almonds are sprinkled over the avocado and these lend a heavenly crunch and milkiness with every bite.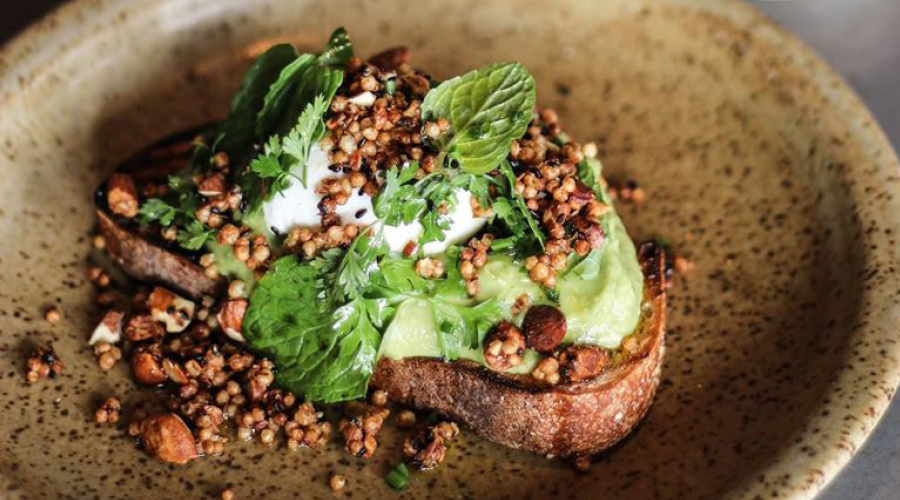 Little Bird Kitchen
Judging by the above, sourdough seems to be the bread of choice when it comes to pairing with avocado. However, Little Bird Kitchen's sprouted bread that combines sprouted millet, buckwheat, quinoa, chia, flax and coconut is just as delicious. The avocado is topped with a pungent and tangy kraut and is finished with alfalfa sprouts for an earthier flavour.