Work, study, play or stay — there are plenty of excuses for visiting Auckland's CBD. Any time you find yourself venturing into the central city, scheduling a culinary pitstop should be your top priority. From a filling breakfast to a speedy lunch, an unforgettable dinner to a lively cocktail, there's arguably no better place in Auckland that caters to the breadth and depth of your dining desires. With that in mind, we have crafted this guide to the best places to eat and drink in Auckland's CBD. You're welcome.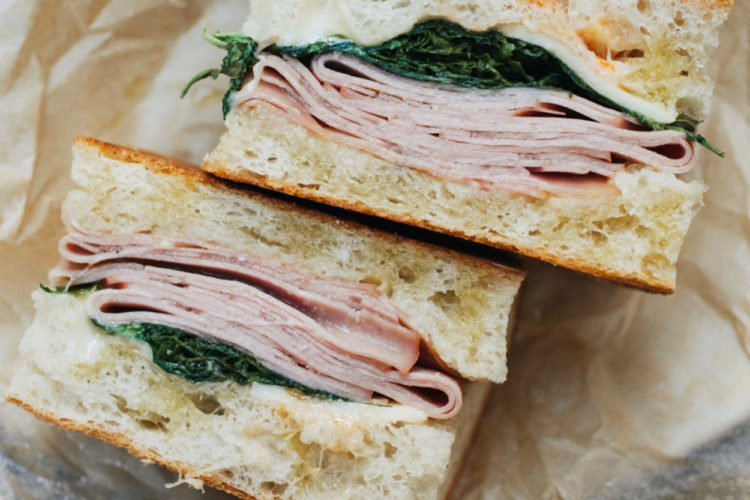 Morning fix
Double Double
The unstoppable duo behind Culprit (more about that later), Little Culprit, Lowbrow and Nook are the brains behind this sweet new coffee shop in the central city. Named Double Double, the freshly minted cafe is located right next to Elliot Stables, a java-slinging oasis that also boasts a succinct selection of top-notch toasties and tempting pastries.
Daily Bread
Adding yet another outpost under its impressive belt of bakeries, Daily Bread's clever inner-city kiosk is situated right next to Saint Patrick's Square in the CBD. It is a perfectly compact outpost for breakfast and lunchtime crowds to visit when the craving strikes for one of Daily Bread's renowned pastries, sandwiches or pies, or just a coffee or cold drink.
33 Federal Street, Auckland CBD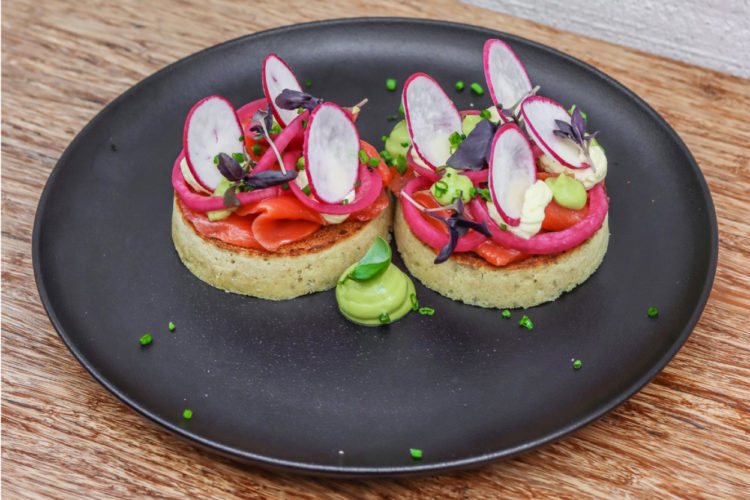 Chuffed
Tucked away on High St, this popular cafe is easily missed by those not privy to its existence. Renowned for serving the smoothest flat whites and irresistible house-made crumpets, Chuffed's all-weather courtyard is the perfect setting for a morning well spent. If you're lucky enough to stretch your time here through to lunchtime, the poached chicken sandwich is a must-try.
43 High Street, Auckland CBD
Scarecrow
There's something about starting the morning at Scarecrow that is sure to kick off your day on a high note. With a florist located right next door, the combination of the warmly-lit cafe and grocery store makes you feel as though you've entered a small village — a charm that is hard to come by in the heart of the city. The shakshuka is hands down our favourite dish here. It's truly comforting, especially when you add a juicy lamb merguez sausage.
33 Victoria Street East, Auckland CBD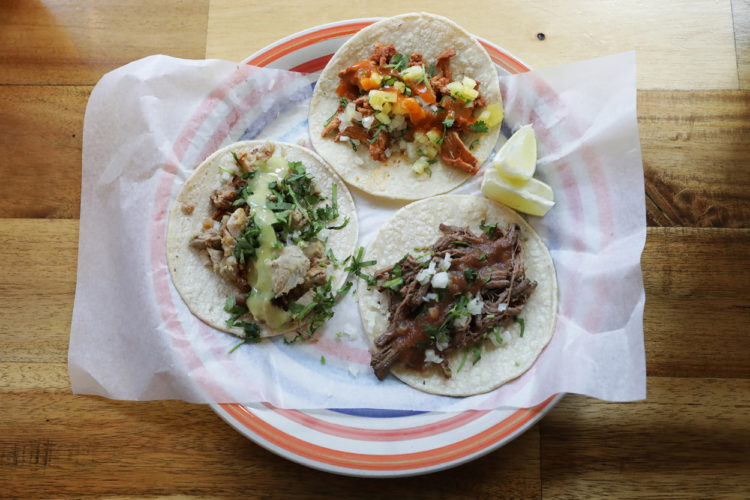 Lunch
Mr. Taco
This hole-in-the-wall spot captured our attention last year for serving some of the tastiest, most authentic tacos in town. The tiny Federal Street eatery is the perfect place to grab some tacos to go, with the vegan pulled jackfruit and the birria with tender, caramelised beef being particular favourites. If sandwiches are more your speed, sister eatery Miss Torta serves hearty, satisfying Mexican tortas.
64a Federal Street, Auckland CBD
Sunnytown
If you're craving authentic Chinese food, Sunnytown is one of the busiest spots in the CBD and rightfully so. The menu is divided into noodles and wontons alongside buns and porridge, which is all you really need in a simple Chinese lunch. However, it's the pork buns that have us returning to this establishment again and again. The fluffy white buns are filled with succulent chopped pork that is slathered in a slightly sweet and tangy sauce, and are nothing short of heavenly.
10-14 Lorne Street, Auckland CBD
Misters Real Food
Proving that healthy eating doesn't have to mean lacklustre flavour, Misters Real Food on Wyndham Street is a place we visit frequently, especially on a weekday when we need something to take back to the office. Serving up wholesome bowls of micro and macronutrients that are not only beneficial to our health but also titillating to the tastebuds, the Moroccan with slow-braised lamb shoulder is easily the winner of them all.
12 Wyndham Street, Auckland CBD
Luna Cafe and Eatery
This Vietnamese eatery is home to some of the best bánh mì sandwiches in Auckland, undoubtedly due to every single ingredient being made in-house. From the crispy baguette to all the fillings, including the pâté, pickled vegetables and specially-seasoned proteins, each and every element has been carefully crafted to balance and complement each other.
30 Chancery Street, Auckland CBD
Kai Eatery
A strong favourite among university students, Kai Eatery is the orange container stall (alongside a Commercial Bay outpost) that is frying up chicken as big as your face for a humble price. Not to mention, the ultimate kumara fries that boast the crispiest batter and the most addictive plum, sugar and salt seasoning. If you're after something fast that really hits the spot, Kai is the one for you.
1 Rutland Street, Auckland CBD
Looking for more inspiration? Discover our guide to the best lunch spots in the inner-city.
Dinner
Culprit
It's no secret we're avid fans of Culprit — and once you dine there yourself, you will understand why. Whether you choose the Trolley Derby or the Epic Menu, the restaurant's clever riffs on nostalgic favourites, alongside its contemporary innovations, will see it secure its status at the top of your culinary leaderboard. Don't leave without trying the chicken liver parfait doughnuts, roast bone marrow, and famous pork-stuffed roast duck.
Level 2, 12 Wyndham Street, Auckland CBD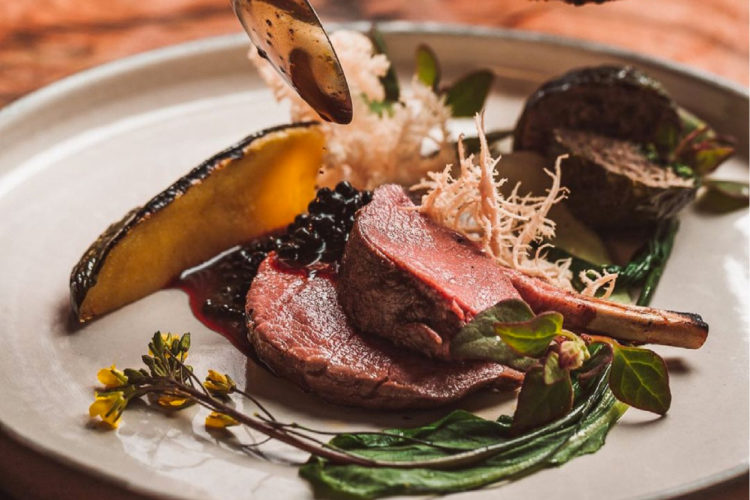 Commercial Bay
One of the most exciting additions to the central city in recent memory, Commercial Bay has injected a full-on flavour hit to Auckland's dining scene since it opened earlier this year. The sophisticated downtown complex is packed with dining possibilities, with an option to suit just about any mood. Be it a casual bite at Harbour Eats, a drink with a view at Saxon + Parole or a meal to remember at Ahi, you can trust Commercial Bay to deliver.
7 Queen Street, Auckland CBD
Cassia
Widely considered to be one of Auckland's very best restaurants, Sid Sahrawat's Cassia celebrates the rich, compelling flavours of Indian cuisine through a contemporary lens. Step down the stairs into the restaurant's cosy, cocooning subterranean space and settle in for meal like no other. The exquisite pani puri, roasted carrot with vinadloo cream and Malabar-style fish are among our must-try dishes.
5 Fort Lane, Auckland CBD
SkyCity Group
From top-notch Italian at Gustro at The Grand to excellent dumplings and Peking duck at Huami, the famous fish sliders at Depot to Masu's excellent Japanese cuisine (which has expanded into the yum cha realm), SkyCity's Federal Street strip is an all-encompassing favourite for foodies in this town.
Federal Street, Auckland CBD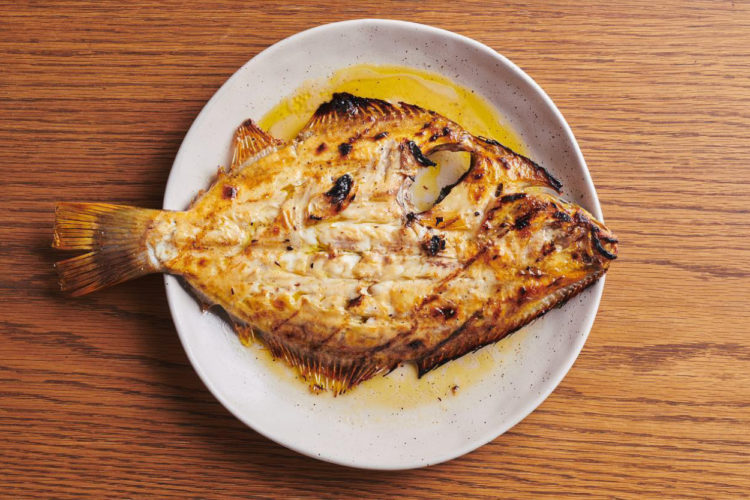 Hugo's Bistro
While we've filed Hugo's Bistro neatly under the dinner section, we'd happily make a beeline for this all-day eatery for breakfast, lunch or dinner. From the cosy dining room to the impeccable service, it's always a joy to dine out at Hugo's. The European-inspired menu changes weekly, but one can always expect sumptuous grilled meats, fresh seafood and enticing seasonal vegetables.
67 Shortland Street, Auckland CBD
Kushi
Located off Queen Street is one of Auckland's best-kept secrets, Kushi Japanese Kitchen & Bar. This izakaya is ideal for a date night, as well as a night out with friends. The dishes are light and complement the variety of beverages on offer. We suggest you get amongst the sake list, along with its signature dish — the butterfly prawns.
22 Durham Street West, Auckland CBD
Red Pig
Korean restaurants are scattered all through the city, and Red Pig on Kitchener Street is among the best. This Korean BBQ restaurant uses a charcoal grilling process and quality cuts for a smokier, more flavourful experience. Pork belly is what Red Pig is known for, but the sirloin is also a must-try.
1010/2 Kitchener Street, Auckland CBD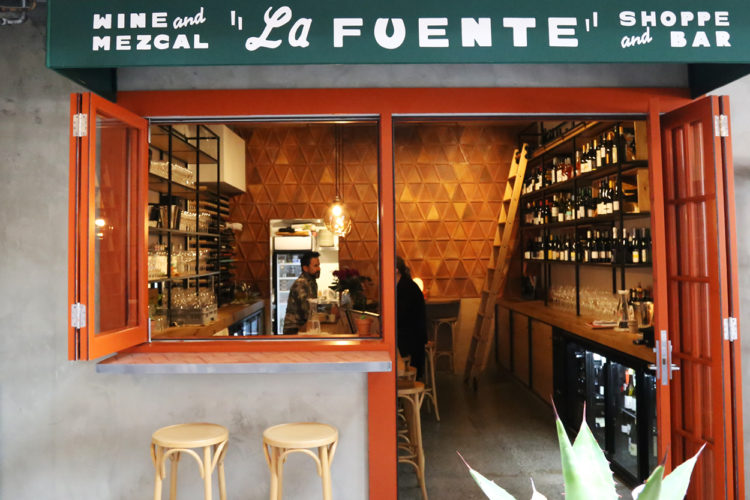 Quench your thirst
La Fuente
Situated in Snickel Lane is La Fuente, a cosy, Mexican-inspired bar that serves up tasty tapas. It's a good place to unwind while snacking on guacamole and chips and sipping on mezcal.
Snickel Lane, 23 Customs Street East, Auckland CBD
Little Culprit
Since joining hospitality power duo Kyle Street and Jordan MacDonald's stable of eateries in 2019, Little Culprit has carved out quite the reputation as the place to be for an after-work drink. Chic yet casual, Little Culprit is the perfect place to post up with a miso old-fashioned in one hand, while the other is busy grazing over oysters, corndogs and perhaps an expertly curated platter with local meats and pickles galore.
Corner Wyndham and Queen Street, Auckland CBD
Pocha
If you've never kicked off a night out at a Korean bar, you're seriously missing out. Pocha serves authentic Korean bar food that is in a realm of its own. Instead of kimchi and Korean BBQ, think along the lines of almond cornflake fried chicken, cheesy tteokbokki and army stew hot pots. Paired with a round of soju, Pocha's lively atmosphere sets the perfect stage for a spirited weekend.
2A / 48 Courthouse Lane, Chancery Square, Auckland CBD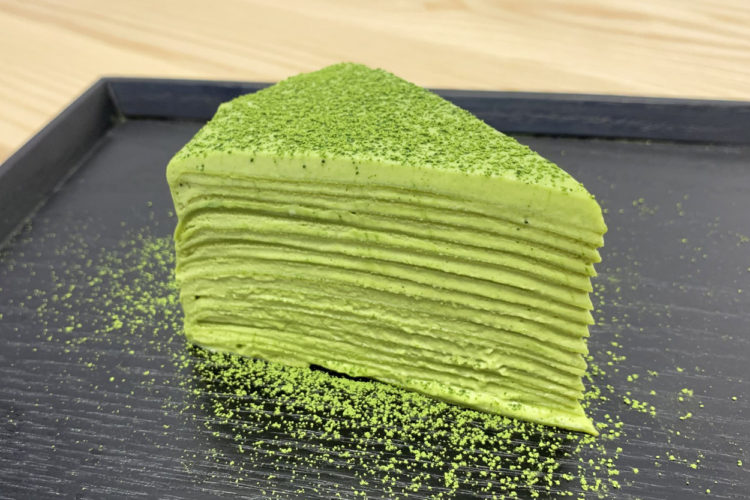 Dessert
Tsujiri
Calling out to all the green tea lovers, Tsujiri is a matcha wonderland that creates the most potent and earthy matcha-flavoured desserts. Alongside its famous, many-layered matcha crepe cake, the parfaits come in two different variations, matcha and hojicha which are both equally divine. The matcha has more of a herbal tea flavour whereas the hojicha tastes almost like black sesame and is elevated by the crunchy toasted buckwheat kernels it's served with.
10-14 Lorne Street, Auckland CBD
Miann
With a factory in Morningside that creates chocolate from bean to bar, Miann's flagship Fort Street store is the place to be to sample all its decadent delights. This dessert parlour is renowned for its wide range of decadent petit-gateaux, macarons, gelato and irresistible plated desserts. From tiramisu in an edible chocolate cup to luxuriously light seasonal soufflé and some of the best crème brûlée in the city — Miann is heaven for sweet tooths.
57 Fort Street, Auckland CBD
Grownup Donuts
This wildly popular doughnut spot set up shop in the central city earlier this year, bringing its handcrafted delights to Anzac Ave. Made fresh every day and filled to the brim with original fillings, the likes of Belgian chocolate with Baileys, espresso with vanilla bean custard, and passionfruit cheesecake are available as a single-serve filled doughnut, or in multiples from four and up to 100. While only open until 5pm on the weekend (and 6pm on selected weekdays), this technically not an after-dinner pitstop — but a deliciously necessary one all the same.
Want more inner-city dining inspo? Discover our guide on where to eat and drink in Britomart.