We promise we're trying to be healthy, to partake in Meat Free Mondays and reduce our carbon footprint and all that but there's Just. Something. About. Ribs. Their sweet glazed goodness and fall apart meat — not so long ago deemed to be out of culinary fashion — are the latest thing to set us off into a carnivorous spin. The theoretically primitive dish has been rendered anything but by various eateries around Auckland and here's where we're getting our fix.
Kiss Kiss
Ribs Thai style! If you haven't already tried these, you're seriously missing out. The tender pile of pork ribs is treated to the heady flavours of the Jaew sauce (Thai dipping sauce) that is smokier and less sweet than a tangy dipping sauce. Word of warning, if there are more than two of you, you'll need to order more than one serving.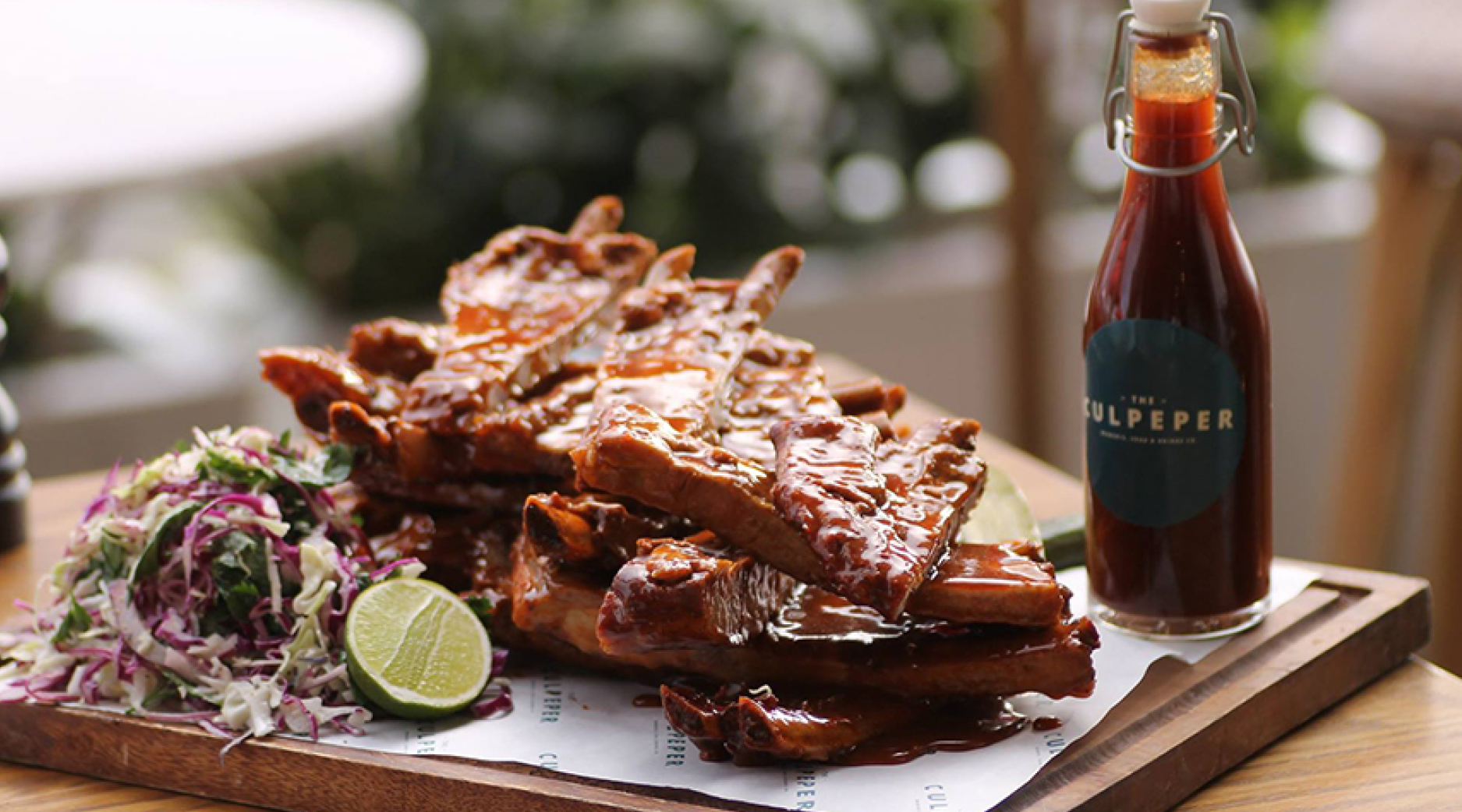 The Culpeper
Not only do the Princes Wharf eatery offer the truly magnificent sticky St. Louis Pork Spare Ribs served with pickles and crispy shallots on their regular menu, the elevated comfort food experts also tout a Tuesday night deal we simply can't go past; all you can eat BBQ pork ribs $25pp from 6pm. We think we've found heaven. More here.
Chapel
It comes as no surprise that the home of 'ultimate bar snacks' knows how to deliver on the rib front. Next time you're heading out for a drink at the Ponsonby stalwart, pair it with the 'Porky Spare Ribs' for a taste sensation that will leave you wanting more.
Ebisu
A heavenly blend of hatcho glazed, melt in the mouth tenderness with crisp, refreshing crunch, the beef short ribs and cos lettuce combination from Ebisu has all gastronomical boxes ticked. Served alongside a mix of pickles and a flavoursome moromi miso salsa, these effortless DIY wraps are just as good shared as they are devoured independently.
Grangers
BBQ Pork Ribs by the seaside with a cold Asahi beer in hand is a picture we certainly don't mind, and you can very easily make it a reality at this Half Moon Bay pit-stop. Treated to a maple glaze and apple mustard, Granger's ribs hit all the high notes.