Too much of a good thing is never good, except of course, when it comes to pasta. Universally adored and always delicious, we're spoilt for choice with an array of eateries in Auckland either dedicated to producing the perfect noodles or simply executing a single sublime dish. Whether your tastes are traditional or contemporary, these restaurants are serving some of the best bowls in town. Ready, set, twirl.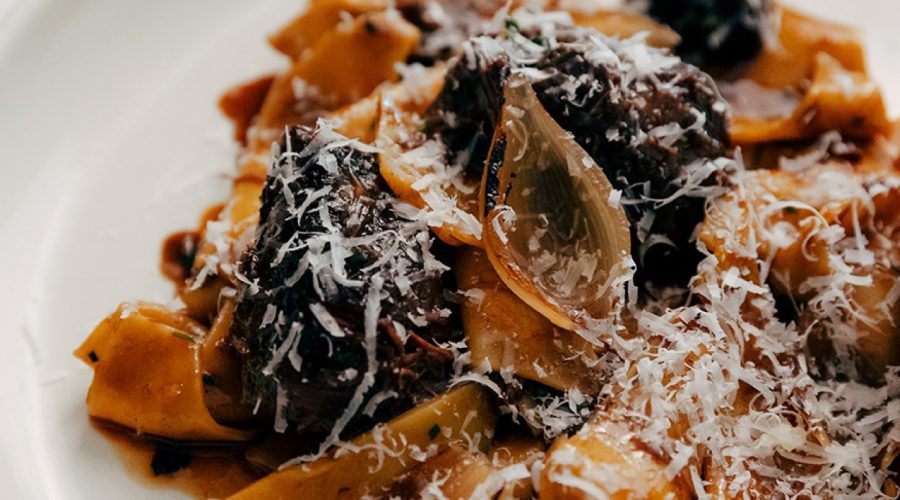 Andiamo
Locals will know that Herne Bay's Andiamo is the place to be for aperitivo hour, and the place to stay for pasta. While we are partial to the potato gnocchi, a tasty riff on perennial favourite cacio e pepe, we also can't go past the saffron maltagliati. Translating to 'badly cut', maltagliati is wide, imperfect pieces of pasta that are ideal for soaking up hearty sauces. In this case, a rich braised beef cheek ragu completes this dish.
Pasta & Cuore
With Bologna-born Stefania Ugolini at the helm, it's no surprise Mt Eden's Pasta & Cuore dish up some of the most authentic plates in town. On the menu you'll find tortellini folded with religious precision, hand cut strands of tagliatelle and plump, pillowy gnocchi, all begging to be devoured. If we absolutely must narrow it down to one must-try dish, the pappardelle with lamb ragout is not to be missed.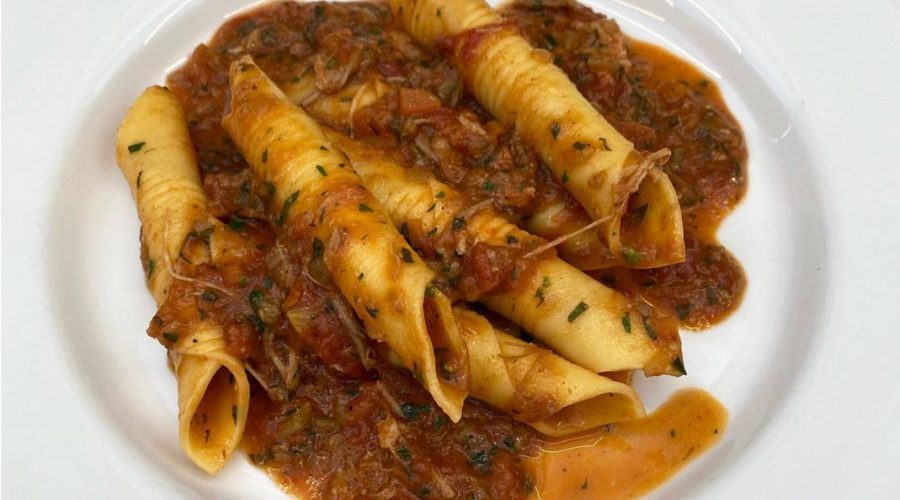 Clay
Clay's head chef Ray O'Connor knows his way around a plate of pasta thanks to his time cooking at famed London pasta restaurant Padella. The pasta on offer changes regularly, but you can be assured each time it's a stand-out dish — currently, it's a plate of pleasingly sturdy garganelli topped with a fragrant duck ragù.
Cotto
Cotto chefs John Pountney and Hayden Phiskie manage to create dishes that elevate the humble pasta to almost a work of art. On the menu for the next few weeks is a pasta that distils the essence of spring into delicious pockets of ravioli served with broad beans, mint, lemon and pine nuts. Make sure you catch it before it's gone.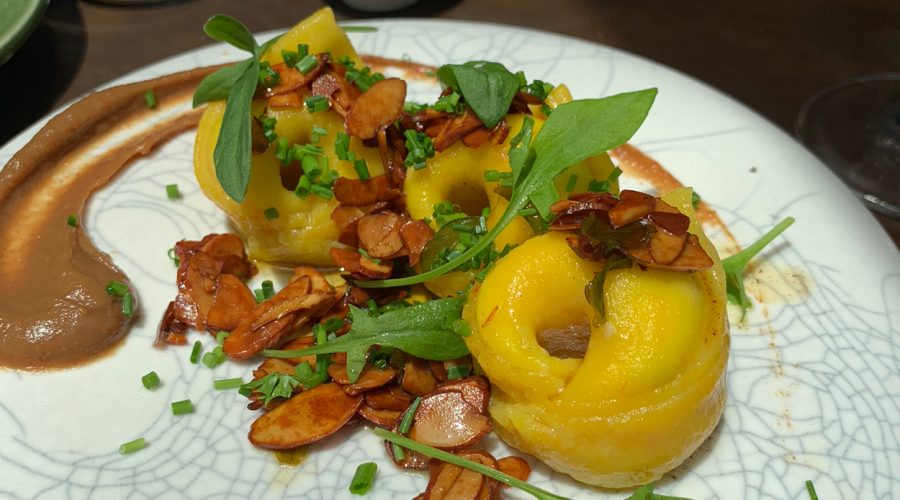 Baduzzi
Nothing beats Baduzzi's prime waterfront setting, except maybe its handmade pasta. Crafted daily and cooked to order, its irresistible interpretations are a must, along with its namesake meatballs. Vegetarians will be more than impressed with the saffron and potato tortellini, filled with silky goat's curd and placed atop a swipe of fig confit.
Amano
The pasta masters have done it again with the octopus pasta currently on their menu. A generously-portioned plate, this dish comprises an entanglement of hand-rolled spaghetti, interspersed with perfectly tender pieces of octopus, while the soppressata adds salty texture, and chilli rounds it off with a subtle zing of heat. It's everything we want to eat right now.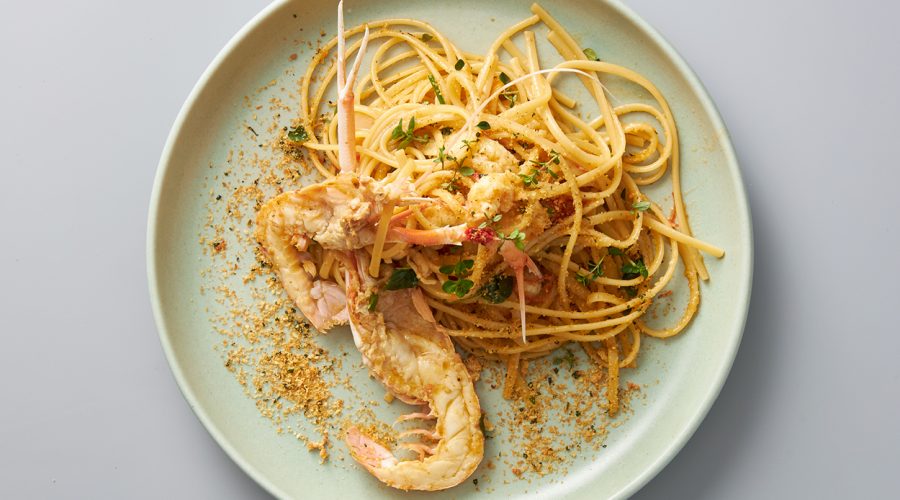 Non Solo Pizza
Yes, the pizzas are so good at NSP they are forever immortalised as part of its moniker, however the pasta is not to be overlooked. The recently renovated courtyard is the ideal locale to post up for an afternoon with a cocktail and, may we recommend, the scampi linguine with cherry tomatoes, chilli and golden, crispy bread crumbs.
Prego
It would be remiss of us to mention Auckland's best pasta without paying homage to one of the city's original Italian institutions. Ponsonby's Prego has been dishing up the good stuff since the 80s, with the linguine marinara being a staple for as long as we can remember. Packed with prawns, mussels, tuna and cockles and cooked in a white wine sauce, this dish is a favourite for a reason.
Cazador
You'll be forgiven for not immediately thinking of game-focused restaurant Cazador when it comes to the city's best pasta purveyors, but it turns out this Dominion Road stalwart whips up a mean bowl. The current star on its menu is a swoon-worthy braised venison shoulder pappardelle, with fennel and peas for good measure.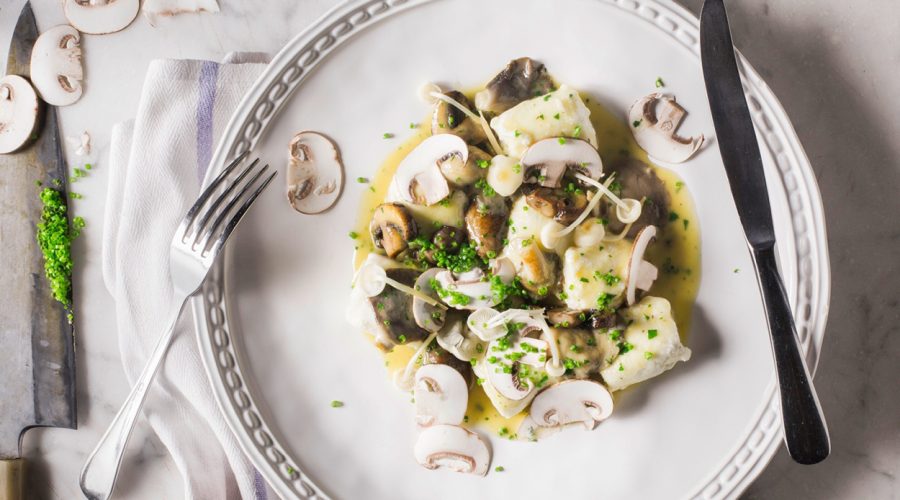 Gusto at the Grand
An Italian approach is front and centre to both the menu and dining experience at Skycity staple Gusto at the Grand. Plates are made for sharing, and this includes several iterations of delicious pasta. Over and over again, you'll hear the orgy of mushrooms mentioned as must-try. With several mushroom varieties and Clevedon buffalo ricotta gnocchi bound together in a buttery sauce, this dish is pure indulgence.
Lodge Bar
Since it opened in June, The Lodge Bar & Dining has provided visitors to the bustling Commercial Bay precinct with consistently excellent fare and a light and lovely space in which to enjoy it. While the oysters and grill dishes are not to be overlooked, this eatery also plates up a great pasta — the cacio e pepe spaghetti is our favourite.
Coco's Cantina
No list would be complete without K' Road stalwart Coco's Cantina's spaghetti and meatballs. Simplicity at its most delicious, this dish has reached icon status with a combination of coiled bundles of spaghetti with juicy, handmade meatballs, panagratto and plenty of parmesan. Order and a Lady and the Tramp moment may ensue.