One of the best things about traversing the country is all the excellent food stops to enjoy along the way. From coastal cafés to bustling seafood sweeties, these are the eateries to seek out anywhere but Auckland.
Opononi Hotel, Hokianga
Exploring the Hokianga area? Stop in for a bite at this pub with one of the most enchanting harbour views to be found anywhere.
Ragtag X The Gables, Russell
From the 30th of December until the 31st of January, find tasty sharing plates and tacos at New Zealand's oldest operating restaurant, as new food concept Ragtag does a much-anticipated pop-up.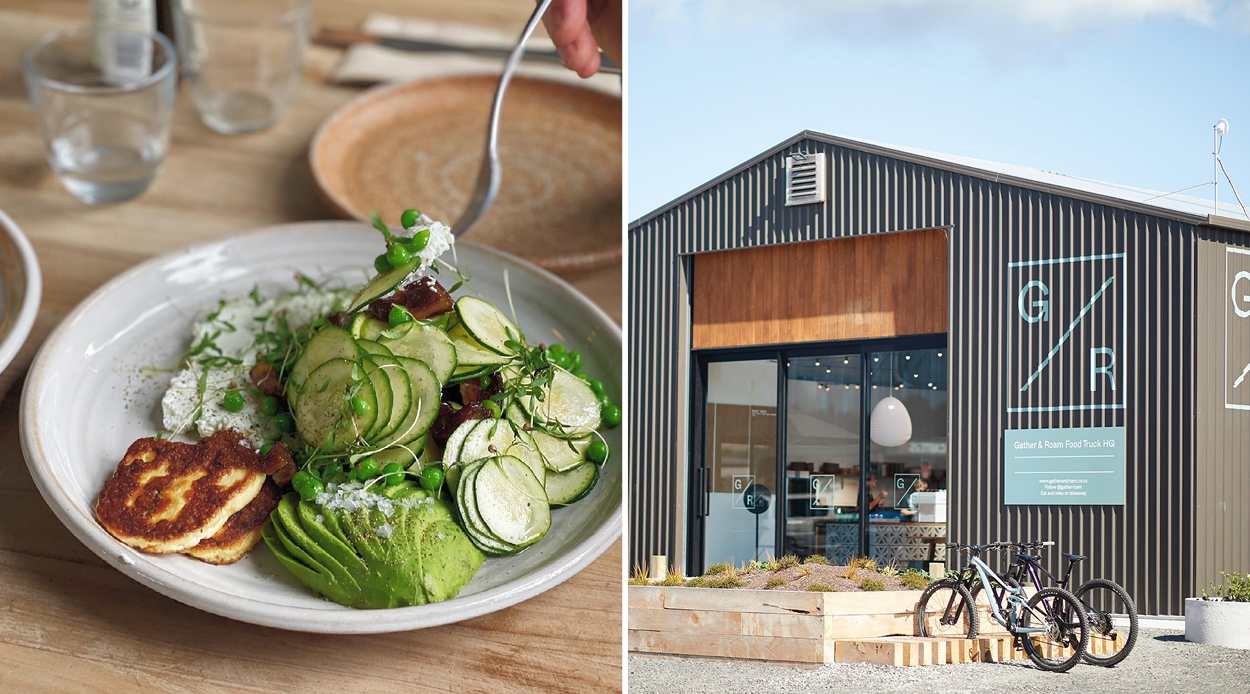 Wharf Road Cafe, Coromandel Town
For fresh and wholesome breakfast and lunch fare, it's hard to go past this small-town sweetie.
Gather & Roam HQ, Whangamatā
Founded by Simon Wright (ex-The French Café), this destination spot does casual, daytime fare exceptionally well. Stop by for cabinet goodies, menu meals and top-notch coffee.
Rüdi's, Whangamatā
Yes, this is the second entry for Whangamatā, but the more the merrier, we say. Pop into summer pop-up Rüdi's for excellent baked goods like sourdough, savoury and sweet pastries and more — plus the requisite caffeine hit.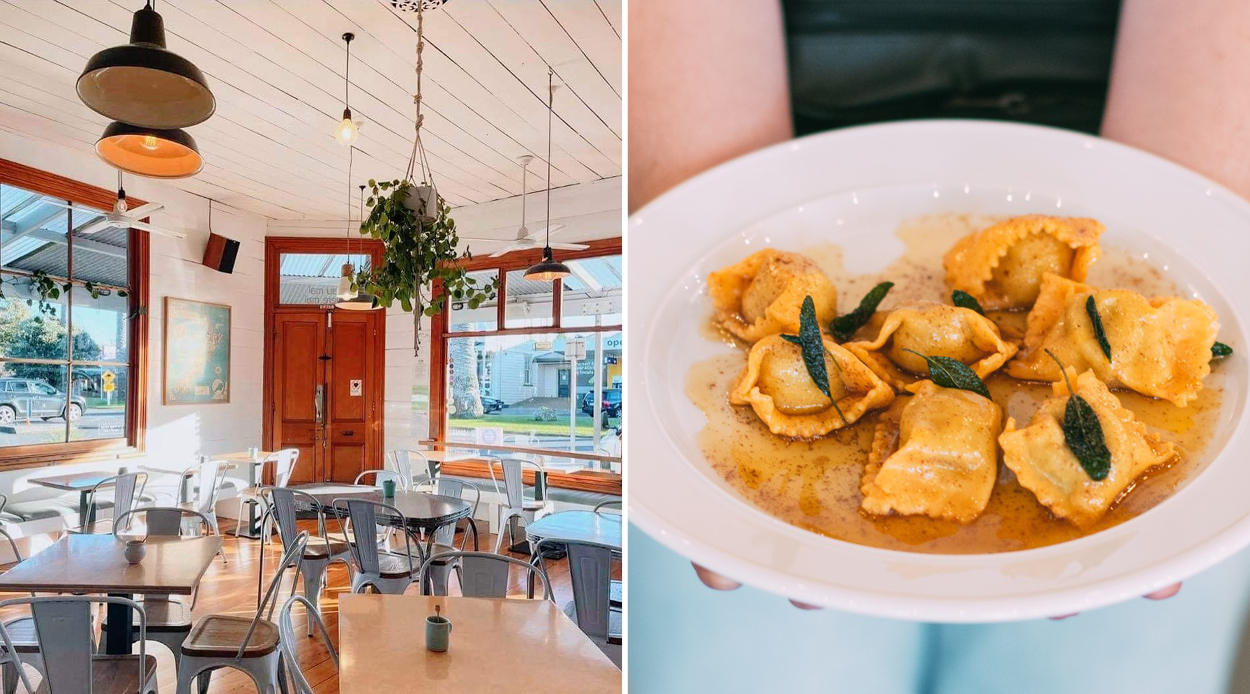 The Shack, Raglan
Refuel here en route to the surf with a menu that is just the right amount of unique, boasting a roasted broccoli toastie, chilli egg bun, waffles and more.
State Pasta, New Plymouth
Specialising in handmade pasta made fresh daily, State Pasta's approach is simple yet sublime. Visit for its extensive pasta and antipasti selection and vibrant vibe.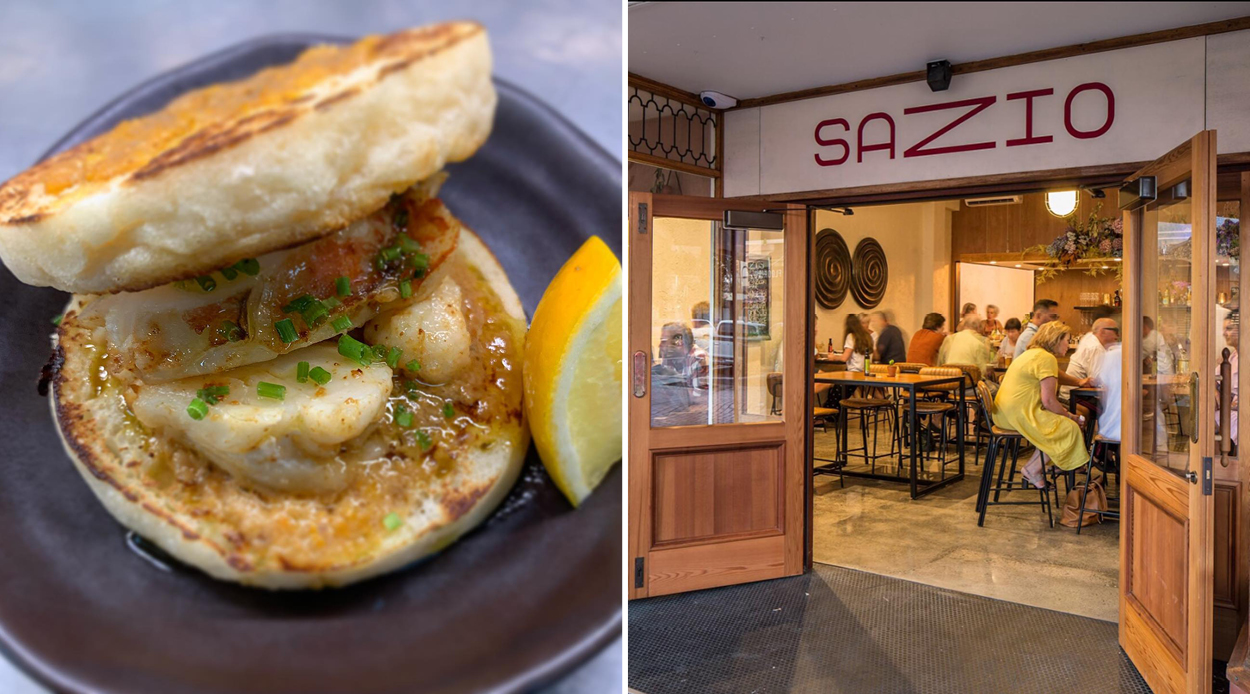 Hunger Monger, Napier
Seafood lovers, look no further than this cosy, beachside eatery. Whether it's oysters and octopus, or just a classic fish 'n' chips, you can be sure your order will be cooked with finesse.
Sazio, Hastings
Handmade pasta is the name of the hunger game at Sazio, a contemporary and welcoming bar and eatery in the heart of Hastings.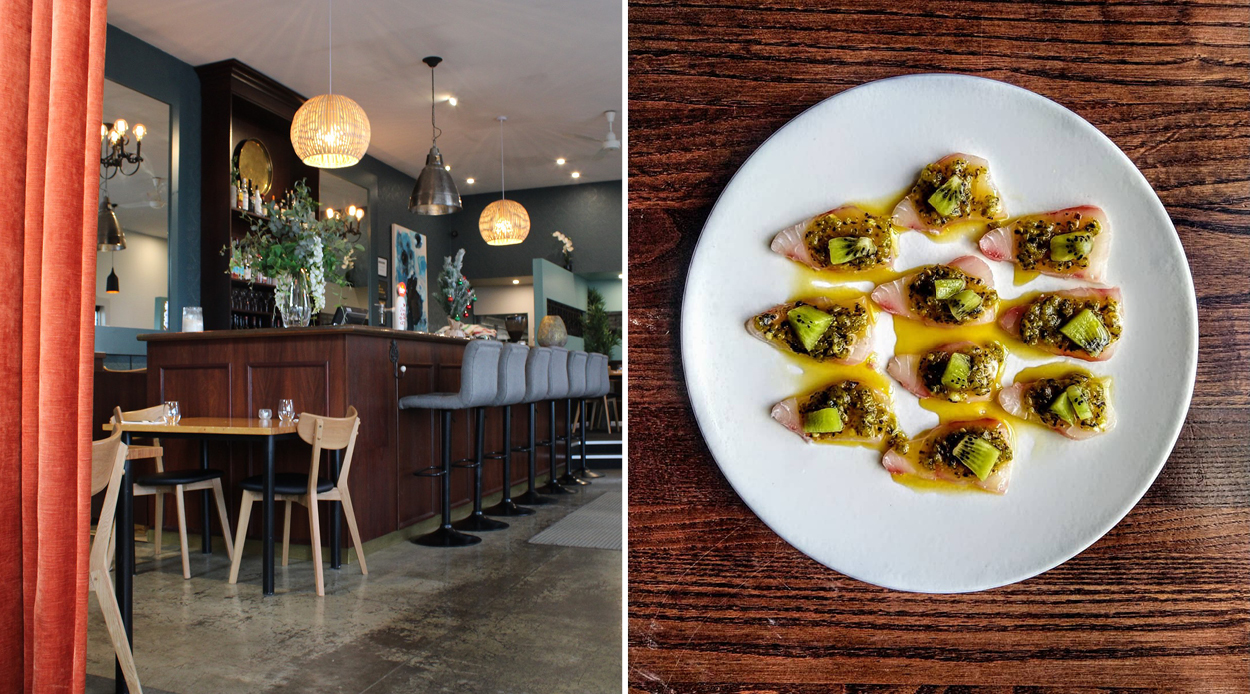 Pinocchio, Greytown
Stop by this family-owned restaurant and bar for classic, European style dishes like confit duck leg and beef eye fillet, or sink your teeth into Wednesday's gourmet burger night.
Restaurant Amok, Wellington
Inventive and memorable small plates take centre stage at Restaurant Amok, plus a thoughtful selection of both natural and conventional wines.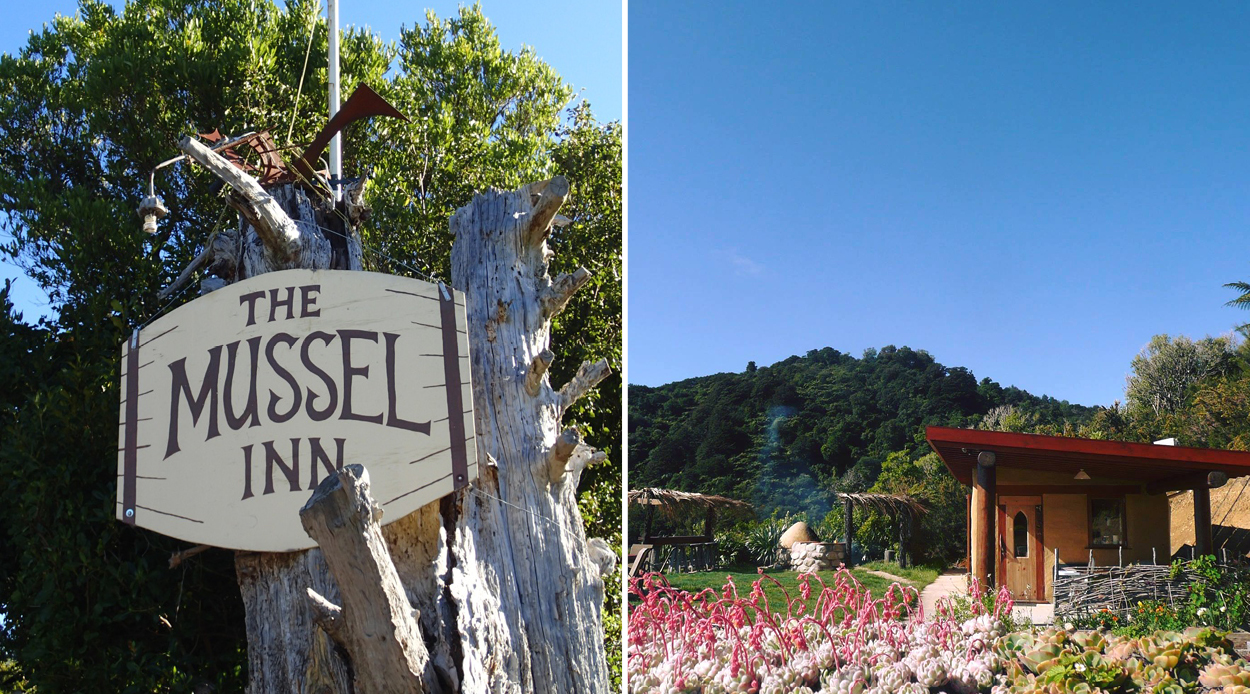 The Mussel Inn, Golden Bay
Built by the Dixon family, who felled their own trees, The Mussel Inn is an off-beat institution in Onekaka that brews its own beer, serves wholesome fare and features live music.
Totos Café & Pizzeria, Tata Beach
At the edge of the Abel Tasman National Park, Totos is possibly the most picturesque pizzeria in Aotearoa. Even without a few days of hiking first, you'll taste the tranquillity.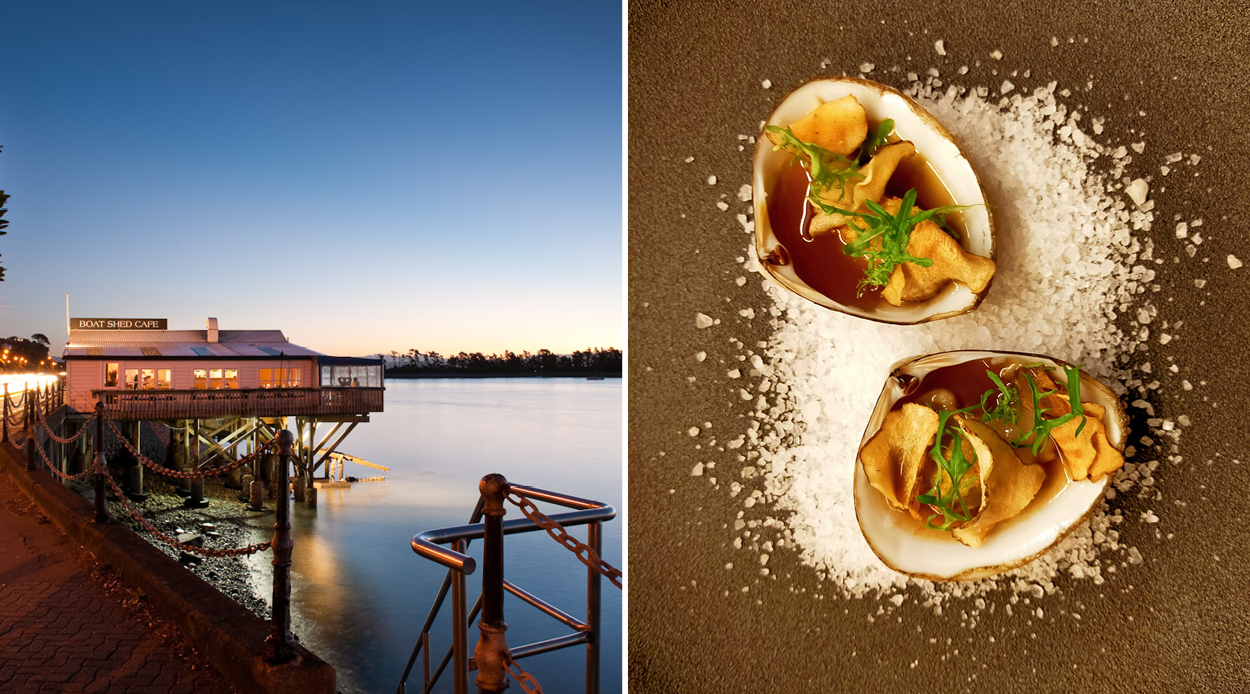 Boat Shed Cafe, Nelson
Appearing to levitate above the water on Nelson's winding waterfront, Boat Shed's seasonally inspired menu celebrates elevated New Zealand produce every day.
Urban Oyster Bar & Eatery, Nelson
A fixture of Hardy Street, Urban is a sleek and sophisticated spot where you can still rest your elbows on the table as you enjoy its extensive raw bar and cocktails list.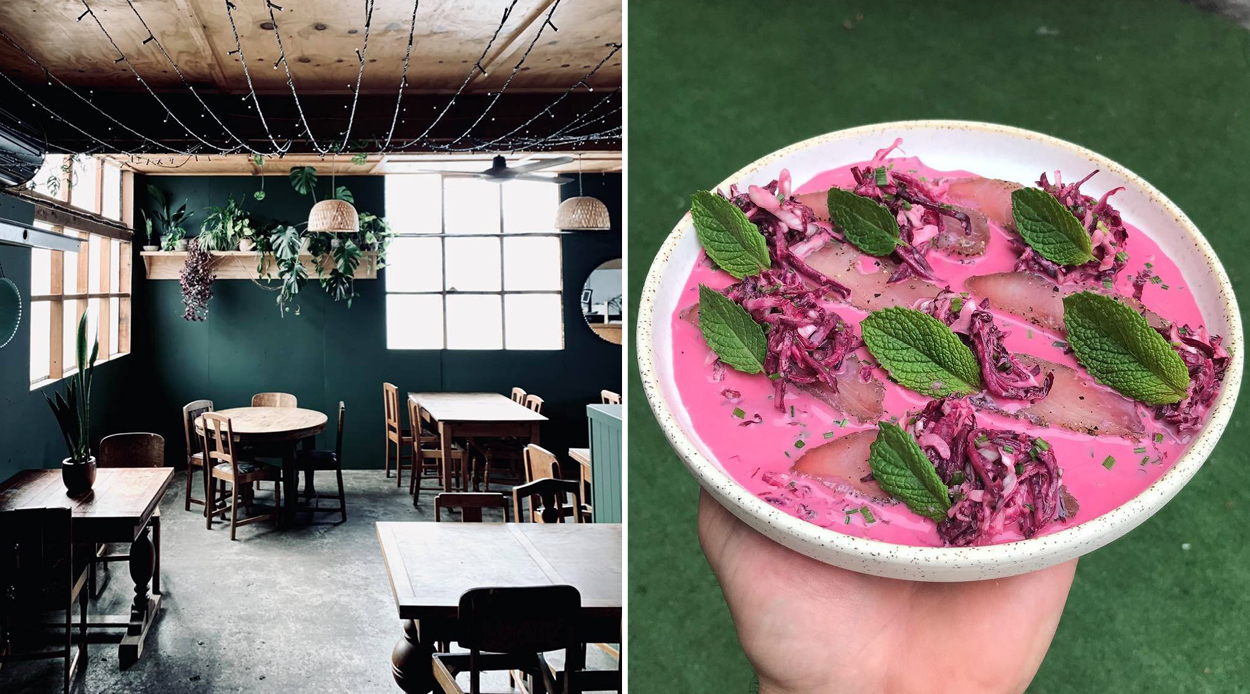 Gatherer, Hokitika
Where the Glacier Highway meets Hokitika, Gatherer Whole Foods & Bar is the best in the west for a predominantly plant-based menu, found in modern rustic, leafy surrounds.
Gatherings, Christchurch
Through a creative and ever-changing menu in its Merivale restaurant, Gatherings showcases the work of farmers, artisans, fisherfolk and natural winemakers.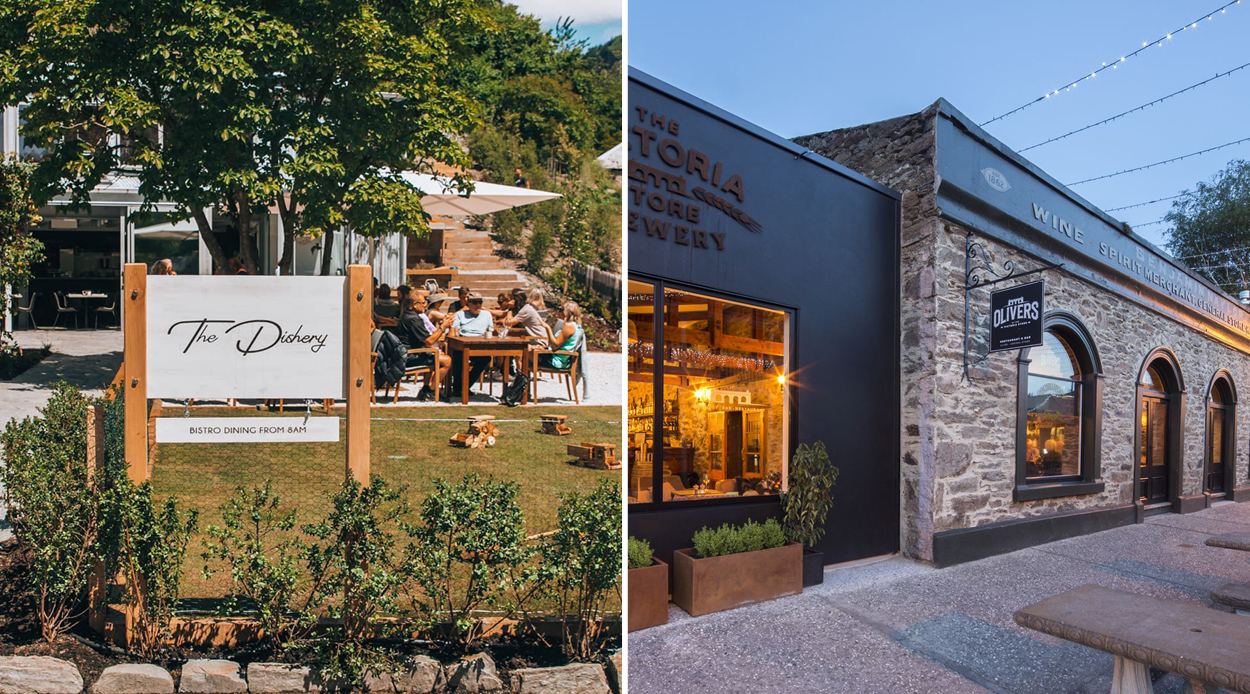 The Dishery, Arrowtown
Serving modern fare next to the historic gold miner's cottages at the River Reserve, The Dishery is a quintessentially Arrowtown location where you can see the seasons change.
Olivers, Clyde
On Clyde's charming main street, Olivers is a sun-drenched café by day and an atmospheric restaurant at nightfall. As well as the calibre of wines you'd expect from Central Otago, the on-site Victoria Store Brewery pulls craft beers.
Rātā, Queenstown
Worth having on your radar, Rātā has appointed a new Head Chef, Michael Bickford, who has worked internationally at top kitchens. He is back to usher in a new era of exceptional, uniquely southern New Zealand cuisine in the heart of Queenstown.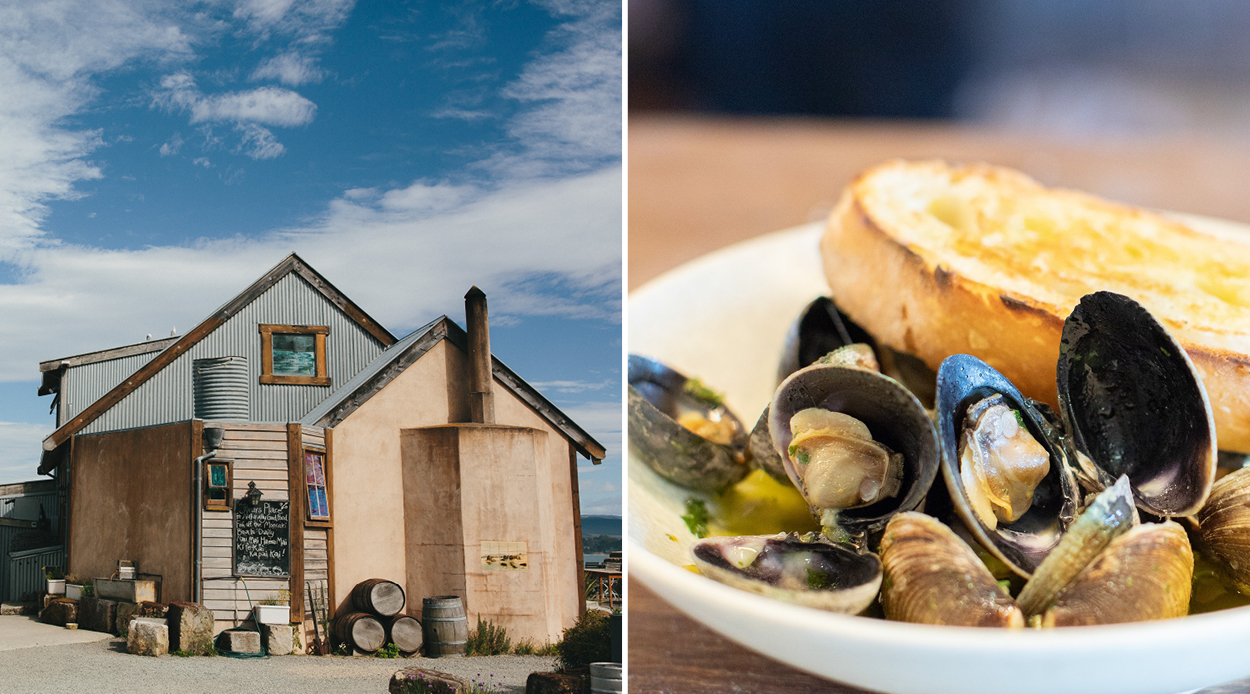 Fleur's Place, Moeraki
In a seaside hamlet, Fleur's Place is the ultimate in destination dining. Owner Fleur Sullivan is often on location, meeting fishermen at the boats and tending to the vegetable garden.
Esplanade, Dunedin
An impeccable Italian restaurant at Saint Clair Beach, Esplanade serves up a slice of the good life. With interiors by Cheshire Architects, it's cosy even when the waves are crashing.