Fan of falafel? How about hummus? Luckily for us, Auckland is home to an array of excellent Middle Eastern eateries that not only nail the standard staples, but take our tastebuds beyond the familiar to tasty new territories. From authentic to contemporary, these Middle Eastern restaurants are serving up some of the best food in town.
Gemmayze Street — Karangahape Road
Home of the silkiest hummus in the city, St Kevins Arcade's Gemmayze Street has built a solid reputation for serving some of Auckland's best Lebanese cuisine. The menu champions a modern interpretation of traditional flavours, with authentic dishes such as babaganoush, falafel and chicken shish with saffron rice sitting alongside pot-roasted celeriac with paprika, yoghurt and coriander seed and roasted cauliflower risotto with golden raisin and fenugreek. The 'jeeb' menu offers diners the chance to sit back, relax and let food roll out from the kitchen, much like it would in Lebanon.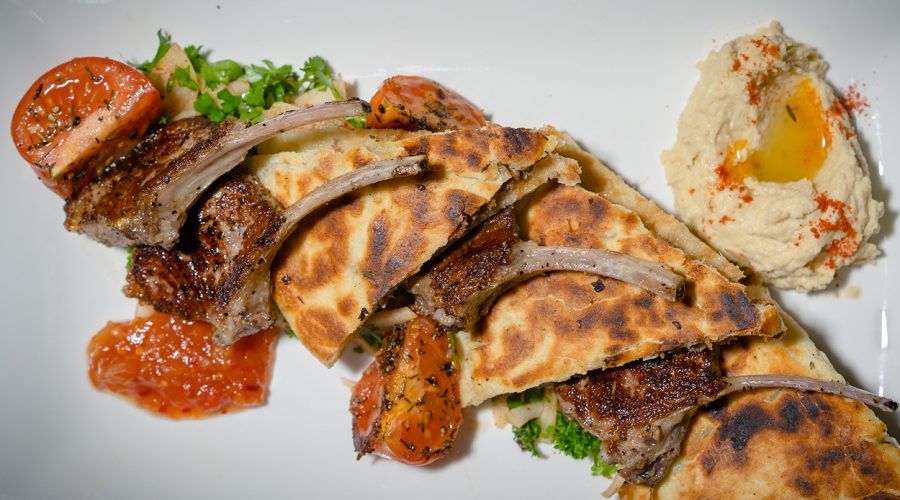 Des Traditions — Mt Roskill
If authenticity is what you seek, make a beeline immediately for Mt Roskill's Des Traditions. This humble eatery on Stoddard Road serves a range of Middle Eastern favourites alongside a tasty array of curries, naan bread, daal and tandoori roti. Its signature dish is the arayes, which sees pita bread stuffed with spiced lamb mince, grilled and served alongside tender lamb cutlets and hummus. The charcoal grilled meats and kebabs are also excellent, with all meat halal.
Paasha Turkish Kitchen — Mt Eden
After outposts in Glenfield and Pukekohe, Paasha Turkish Kitchen has finally set up shop in central Auckland with a new space on Dominion Road. A slowly rotating doner machine provides tender, perfectly spiced chicken and lamb doner for wraps and pita pockets, while traditional shish kebab and iskender are chargrilled over an open flame. The mixed grill is a must-try, with lamb, chicken and kofta shish served with rice, tabbouli, hummus and salad, as are the zucchini and feta fritters for vegetarians.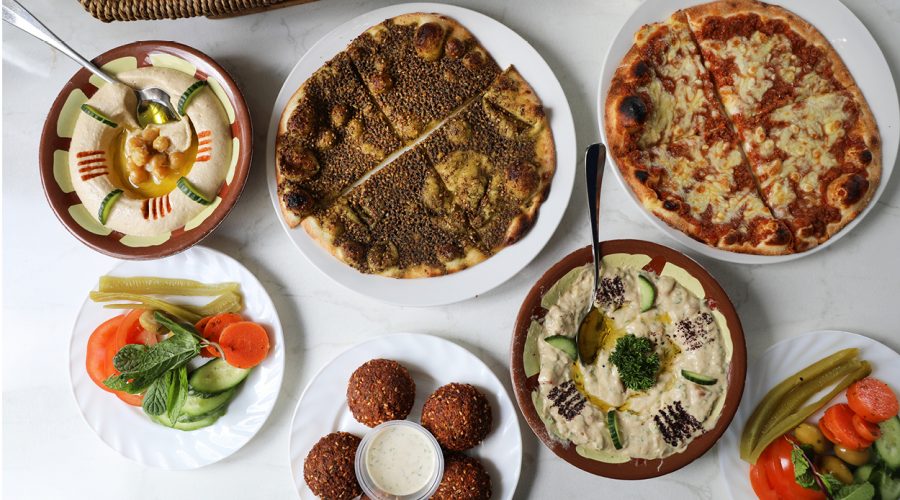 Shefco Baklawa Cafe — Mt Roskill
Tucked away in an industrial area, Shefco's Baklawa Cafe is the place to go for those in the know. Located on Stoddard Road, Baklawa Cafe is an offshoot of Lebanese grocer Shefco, which specialises in imported Middle Eastern goods and bread, sweets and pastries. A simple yet irresistible menu sees the likes of mana'ish (flatbread smothered with the likes of lamb and cheese or pleasingly green za'atar) fattah (crispy bread topped with yoghurt, chickpeas, tahini and nuts) and an array of authentic dips. Don't leave without trying the fresh baklava, a housemade speciality.
Petra Shwarma — Kingsland
For a taste of Jordanian cuisine, look no further than Kingsland's Petra Shwarma. Take your pick from dishes such as Jordanian mandi (spiced rice with grilled meat, raisins and cashew nuts) a cheesy Jordanian-style fajita and Jordanian shawarma with pickles. With a dedicated vegetarian menu, there's plenty of vege-friendly options to choose from. Try the mixed platter with salad, haloumi stuffed pita pockets, falafel and hummus.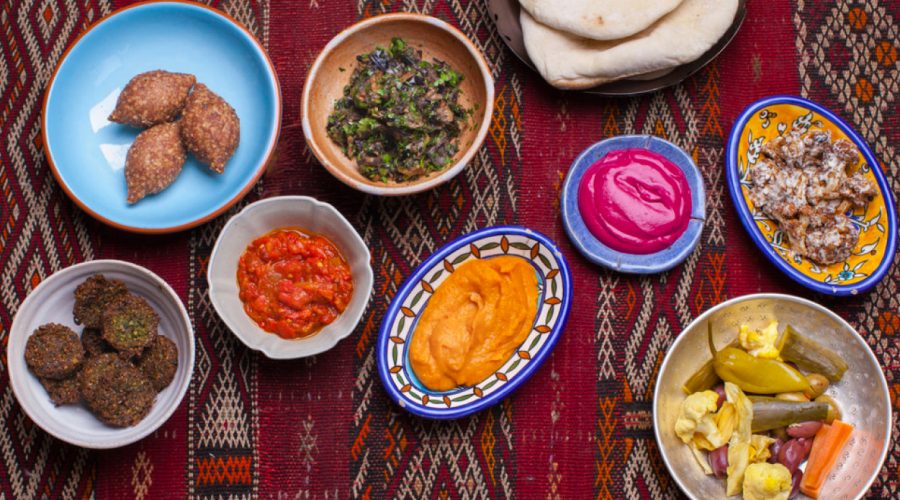 Ima Cuisine — CBD
Get your fix from morning 'til late at Fort Street's Ima Cuisine, a stalwart on Auckland's Middle Eastern food scene. With breakfast, lunch and dinner on offer (plus pastries, hot sandwiches and salads for the in-between moments), Ima's Israeli/Palestinian inspired menu has all your bases deliciously covered. Vegetarians will be in heaven with haloumi, vegan kibbeh, spanakopita and pickles galore, plus meat-eaters will be well taken care of with baharat spiced chicken and lamb kebabs coming hot out of the charcoal oven.
Fatima's — Ponsonby, Takapuna, CBD
Fatima's is a faithful takeaway favourite, serving up pita and shawarma to hungry Aucklanders since 1995. The flagship Ponsonby store has been around for what feels like forever, with an additional Takapuna location and a new space at Commercial Bay's Harbour Eats recently being added to its ranks. It's almost too tricky to choose only one option from its flavourful menu, but the falafel, chicken and lamb pitas are all classics, served toasted and wrapped tightly with tabbouleh, tomato relish and garlic sauce. One thing's for sure though, you'll be hard-pressed to find anyone who isn't a fan of the fluffy potato koftas, an essential addition to any order.