Arguably our favourite way to consume potato, the fry is a treat to be enjoyed any time of the year. Whether you prefer the crunch of a beer-battered bite, the chunky nature of hand-cut variety, or the slim and refined french fry, this is the ultimate comfort food — universally enjoyed as a meal accompaniment, a satisfying snack, or a tried and true hangover cure. Herein we round up our favourite renditions of the fried spud around Auckland.
Augustus
Enticingly thin
In line with the bistro's indulgent French cuisine, these fries are delicately delicious. Thin as a Parisian woman, and sprinkled with soft parmesan crumbs and truffle oil, they carry just the right amount of richness to keep you wanting more.
Bird On A Wire
The ultimate crunch
With a crunch loud enough to make anyone in close proximity pine for potato-y goodness, the beer-battered fries from Bird On A Wire are something else. Simultaneously airy and substantial, the crispy creations are accompanied by harissa mayo for necessary oomph.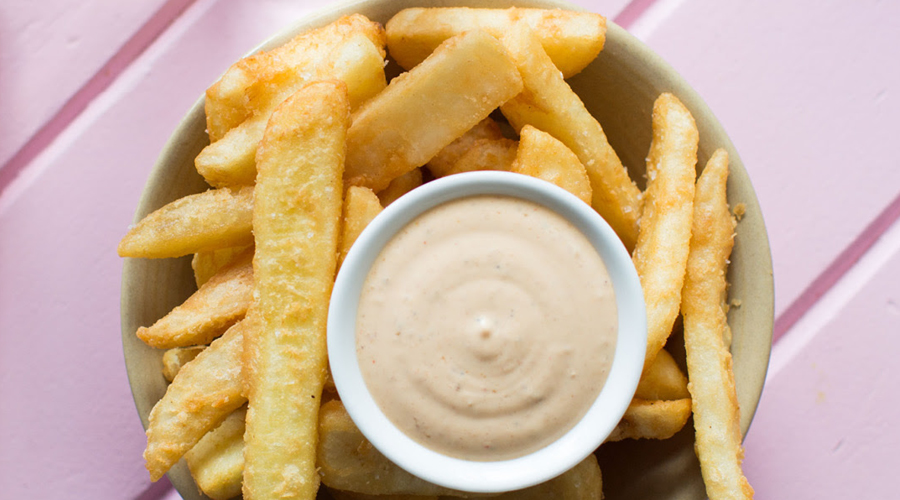 Culprit
Flat out flavour
In true Culprit style, the mainstream fry is replaced by a delicious, waffled rendition. Flatter and rounder, their waffle fries come sprinkled with curly parsley, doused in parsley mayo and with a few drops of truffle oil. The way we look at it, parsley is a herb and potato is a vegetable, so you're basically eating a salad. 

Ostro
Back to basics
The hand-cut side of fries at this elevated Britomart institution is the perfect addition to any of their delightful dishes. Cut into generously thick slices, these fries prove that sometimes, simple is best. Served alongside a creamy aioli, they're the perfect dipping chip.
Odettes
Chunky with a bit of spice
These chunky numbers give us something to really sink our teeth into. The delectable chips with Berbere (a spice mix usually comprising chilli, garlic, ginger, basil, korarima and nigella, among others), honey mustard and curry leaves, lends a refreshing and surprisingly light twist on the adored comfort food.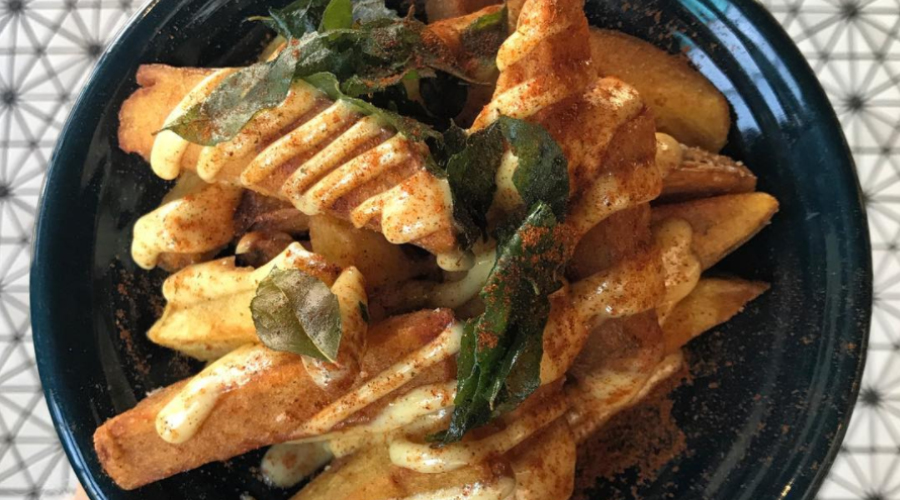 The Culpeper
Curly creations
Putting a twist (literally) on the classic side dish, The Culpeper's curly fries have us wrapped around their little… finger, curving the classic chip into coils that lend their starchy nature a certain lightness. More than that, these fries just look fun and are made to be dipped liberally into the accompanying chipotle aioli.
Federal Delicatessen
Prolific poutine
For those unfamiliar with poutine, it's a delicacy originally hailing from Canada that features fries topped with cheese curds and a slathering of gravy. Don't knock it before you try it, this dish is seriously delicious, and not many do it better than The Fed, with the option to up the ante by adding pastrami.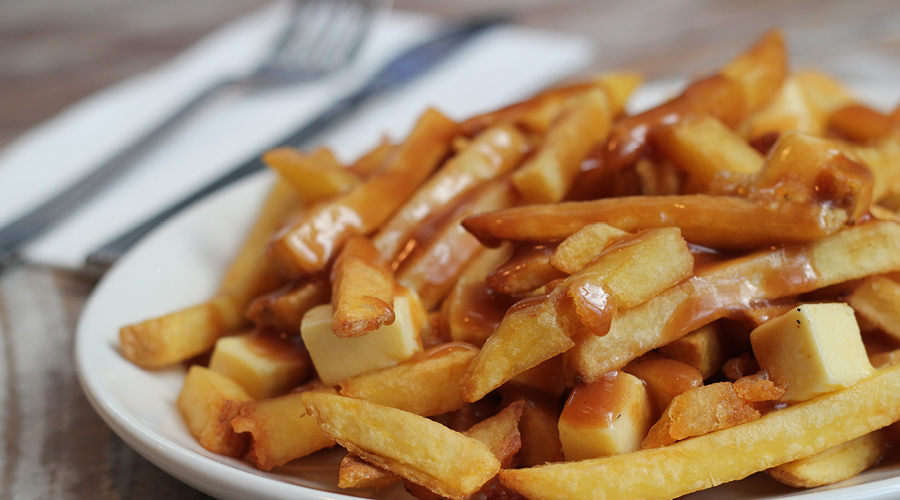 Double Dutch
Fully loaded
Serving its indulgent fries by the cone load, from its roaming food truck and a more permanent spot in the city Double Dutch is bringing traditional, Dutch-style fries to the fore. Hand cut and piping hot, be sure to opt for the toppings — generous dollops of imported Dutch mayo and tangy satay sauce — to load up on the goodness.