So you've been waxing lyrical about how idyllic Auckland is a place to live into your foreign friends (or just your mates from out of town) and finally, the day comes when they plan a visit to the City of Sails. While we're anything but short on natural beauty, these are the institutions that show our true colours as one of the best places in the world to live.
1. Mission Bay Pavilion
A jaunt to the Eastern Bays has long been considered a must-do on any tourist itinerary. Now, with the arrival of this stellar new eatery, it's one us locals can enjoy too. A worthy stop-in whether for an ice cream, wine, elegant meal or hearty feed of fish and chips, the refurbished pavilion is a brilliant demonstration of Auckland at its best.
2. Ostro
If you haven't seen this brasserie's front-row view of Auckland at sundown then you haven't lived. Settle in for a meal to remember as the last rays of the day descend over the inner harbour, leaving the North Shore awash with an orange glow. It's almost spiritual. Oh, and the view at lunch is good too.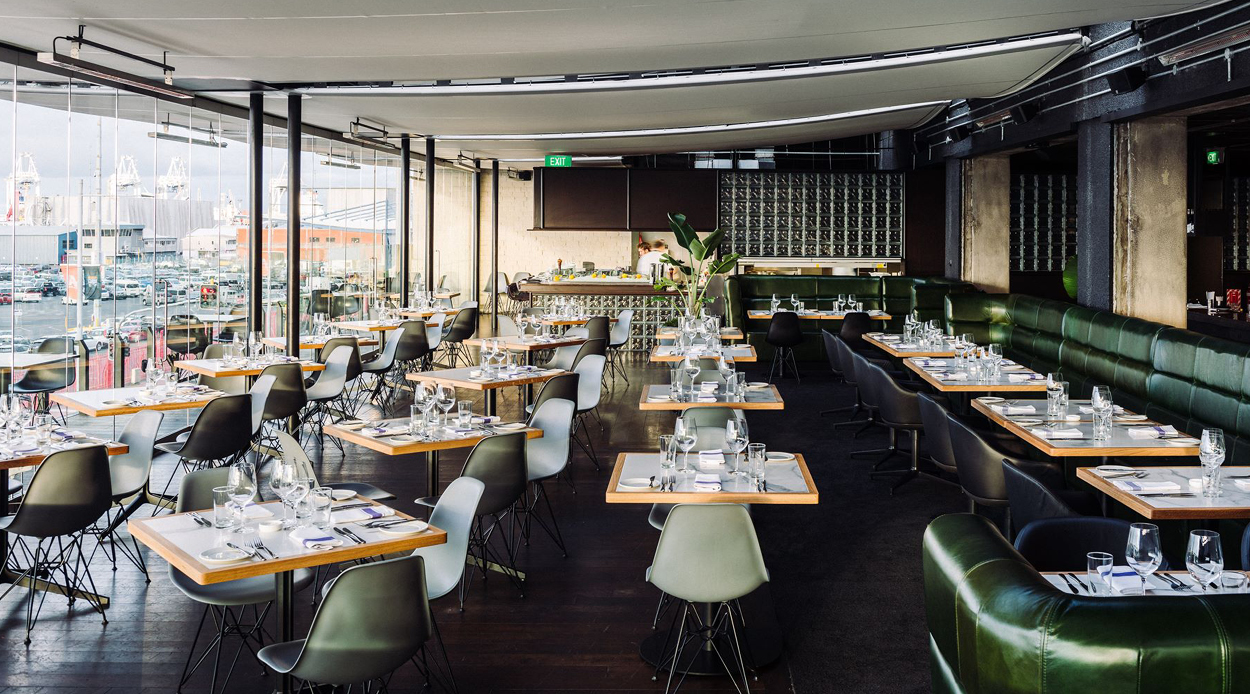 3. The Sugar Club
It doesn't get much better than level 53 of the Sky Tower. As you walk off the lift and into the serene setting, you will feel a weight lift off you as you breathe in the 360-degree view of Auckland. With the delicious food conceived by Exec Chef Peter Gordon and new Head Chef Josh Barlow, you're in for food as delicious as the vistas.
4. Soul
It ain't called 'Soul' for no reason. The beating pulse of Auckland's Viaduct Harbour doesn't rest on its laurels just because of its superlative position. The food is faultless and you'll find your fellow diners in constantly good spirits. Well, why wouldn't you be?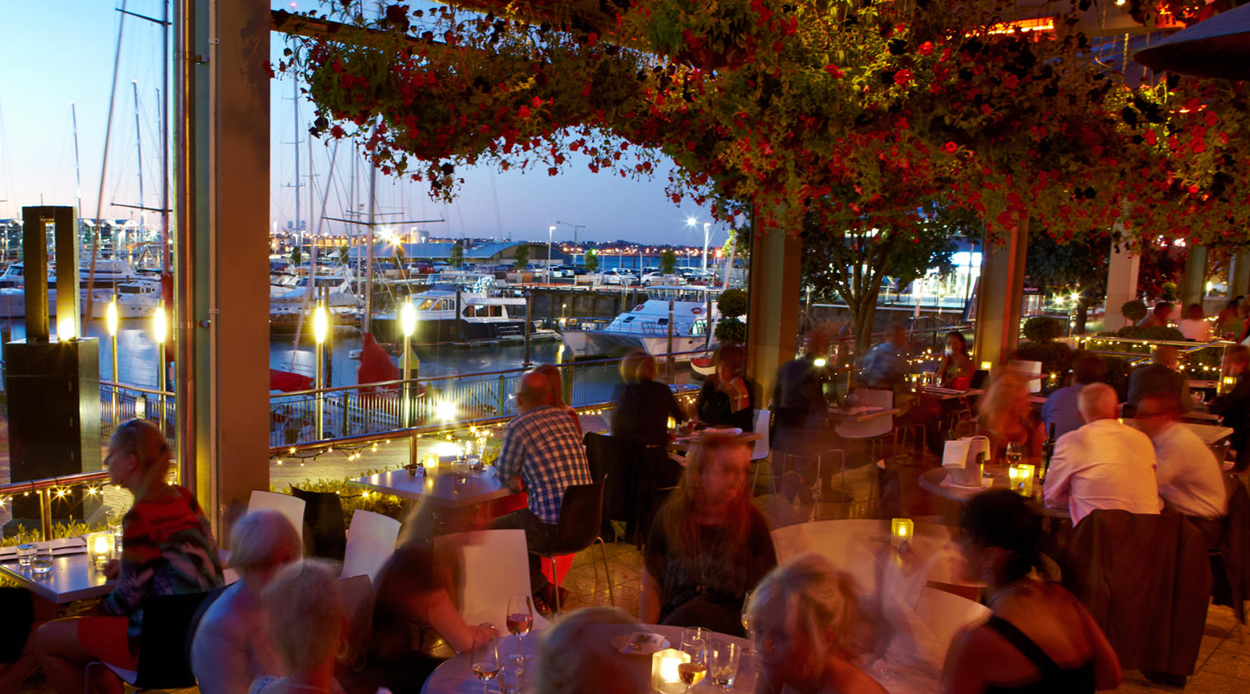 5. Euro
Maritime vibes? Check. Salty sea air? Check. Crisp white tablecloths? Yes, sir. Exquisite food? Ab-soh-lutely. Find it all at one of the waterfront's most established dining destinations.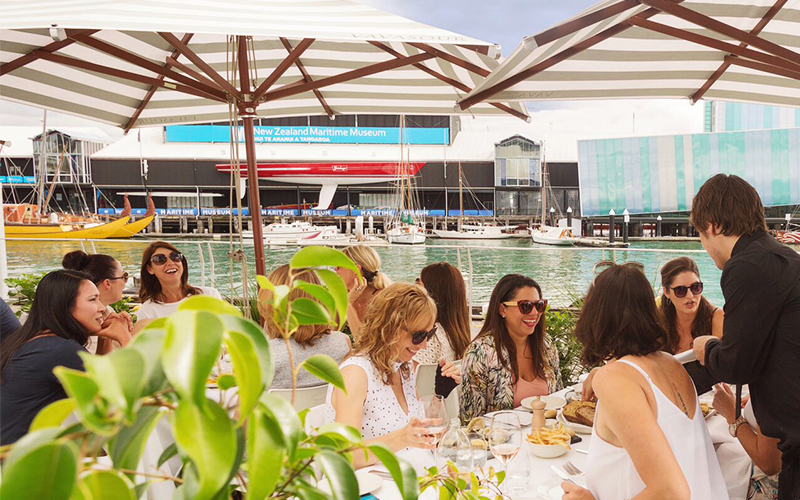 6. The Parasol and Swing Company
Auckland's newest rooftop bar has already garnered itself a firm and loyal following — and for good reason. Enjoying sprawling views out to the Viaduct Harbour and beyond, the incredible vistas are bettered only by the exhaustive cocktail selection.
7. SEVEN
If it is an evening out that you desire, then out of towners are bound to be impressed by the international standard being set at Seafarer's rooftop haunt, SEVEN. Luring guests in with a delicious menu of Asian delicacies and expertly crafted cocktails, come Friday and Saturday nights the waterfront hub becomes the go-to party destination.