2018 has seen Auckland's cafe scene undergo impressive growth with a number of exciting, new openings hitting the City of Sails. From cosy, local drop-ins to elegant, all-day eateries and everything in between, Aucklanders' appetites for good coffee and even better food has fueled the hospitality growth in this city, and we're here for it. If you're looking to switch up your regular haunt, or simply want to branch out for brunch, look no further than the best cafe openings of the year (in no particular order).
The Candy Shop
Taking this city by storm with their deft blending of European and Korean cuisines, the culinary geniuses at Newmarket's The Candy Shop have enjoyed a stellar first year, garnering widespread acclaim for their flavoursome fare. Open all day, this cosy spot, tucked down Osbourne Lane, serves a standout eggs benny (we recommend slow-cooked beef cheek version with rosti, crispy wonton and pea purée), a deliciously unique take on spaghetti and meatballs, and a traditional Korean Hotteok pancake served with Duck Island ice cream that is cultivating a reputation of its own.
The Butcher's Son
Serving up a variety of plant-based and vegan dishes, including a 'chicken' burger that truly tastes like the real thing, The Butcher's Son has gone from strength to strength since opening on Jervois Road earlier this year. Redefining the vegan genre, this all-day eatery offers its own take on plant-based fare, with a menu that combines the expected (acai bowls and salads) with more unexpected dishes like vegan bao buns, nachos and 'mozzarella' sticks.
Williams Eatery
Drawing us down to Wynyard Quarter, Williams Eatery was opened by brothers Charles and Patrick Williams, previously of Ceremony. A simple, unfussy space, the all-day eatery, with a strong focus on supporting local suppliers and artisans, offers a unique menu peppered with contemporary dishes borrowing from Japanese and Nordic flavours. At the moment, we're particularly enamoured of the market fish tacos, the cassava chips and the delicate salmon tartare (the menu goes from day to night) — not forgetting, of course, the expertly prepared Flight Coffee.
Daily Bread
From the duo behind Orphans Kitchen, this Point Chevalier opening quickly became our weekly drop-in for sourdough loaves, doughnuts, croissants and more. Bringing old-school baking practices back to the fore for both their health benefits and flavour-enhancing properties, this bakery uses a 600-year-old sourdough starter and long fermentation for its bread and pastries. The menu is simple, proffering dishes like eggs and soldiers with housemade marmite and poppyseed bagels with salmon gravlax, horseradish cream cheese and dill as the perfect ways to start the day.
Sugar
Located in Birkenhead's Chelsea Sugar Factory as part of the historic location's newly launched visitor centre, Sugar is the all-day eatery we've been sweet on since its opening. Chelsea teamed up with Fran Mazza and Aaron Carson (of Winona Forever, Major Tom et al.) to create a soft, welcoming space and a menu that combines savoury favourites with a number of sweet treats. The high tea offering is a highlight, comprising a tasty array of sweet and savoury finger food, served with a side of champagne.
Mutual Friends Espresso
Located in the front space of sleek, modernistic shared workspace Qb Studios in Newmarket, this equally smooth cafe is serving up a combination of Allpress coffee, delicious bites and contemporary art. Undoubtedly one of the coolest cafe offerings this city has to offer, their waffles are almost impossible to go past while their pretzel-bread sandwiches are perfect for those after something a little more hearty.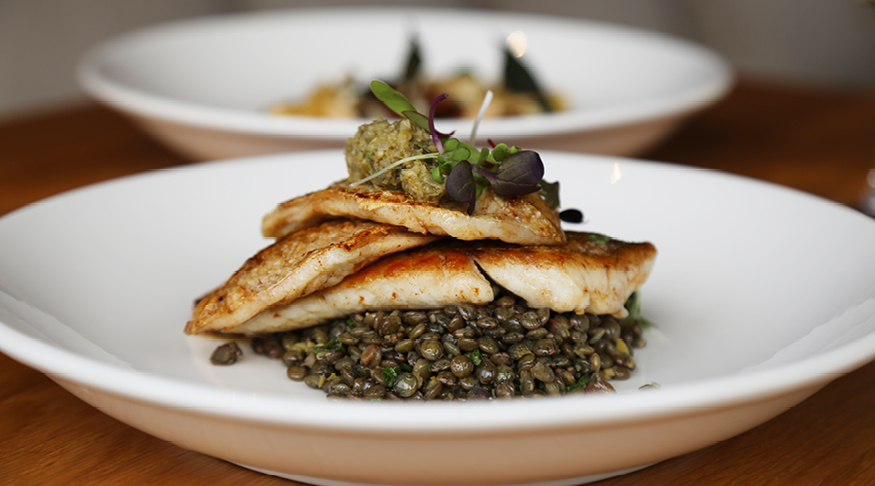 Fabric
The elegant, waterfront eatery drawing us out to Hobsonville Point, Fabric's pared-back interior and classic menu are enough to entice anyone to eschew the inner city spots, if only for a meal. With a menu that spotlights delicious, bistro-style fare, offering dishes like perfectly-cooked eggs and smashed avocado for those seeking an elevated brunch and parmesan potato gnocchi and braised duck leg ragu as equally delightful lunch and dinner options.
Crumb Cafe
This cute cafe has long been an intrinsic part of Grey Lynn, offering far more to the community than its small premises would suggest. After closing down six months ago, it recently reopened under the same name but with new management and we couldn't be happier to welcome it back. Positing Crumb as more than just a cafe, the new team will use the space to host events, exhibit art and sell a selection of objects. Beyond its great coffee and tasty cabinet treats, Crumb is also one of Auckland's most dog-friendly locations, offering Puppercinos and a small discount on coffee for patrons who drop by with their pooches.
Ambler
With a welcoming, glass-window frontage and warm interior accents of dark wood, Ambler quickly established itself as a Point Chev favourite after opening earlier this year. The owners, previously of Sandringham's Petit Bocal and Avondale's Woodworks, wanted to create a space for the community that offered accessible but delicious food, and boy did they deliver. With a menu that takes diners from breakfast (think Croque Monsieur, eggs and soldiers and a divine French toast) through to lunch and dinner (think honey-baked goat's cheese and lamb shoulder ragu pappardelle) there's certainly something for everyone.
The Parkhouse
Offering the perfect excuse to escape central Auckland, this eatery in Whenuapai (25 minutes from the city) is a family-friendly spot serving up fresh, simple fare all-day long. Set in a restored villa in the heart of the new community, developed by Oyster Capital, The Parkhouse is casual, casual dining at its best. The relaxed vibe is articulated by interior accents of wood and wicker, while on the menu, dishes like the open omelette with serrano ham, the build-your-own savoury bowls, and later, the wood-fired pizzas reinforce the laid-back mood.
Next of Kin
Tucked away in the Brown Street location that used to house Little & Friday, Next of Kin is the cute Ponsonby pit-stop we've been dropping into for an afternoon fix. Serving up a number of treats from Tart Bakery alongside vegan options and various iterations of toast, this coffee shop is the perfect place for a pick-me-up.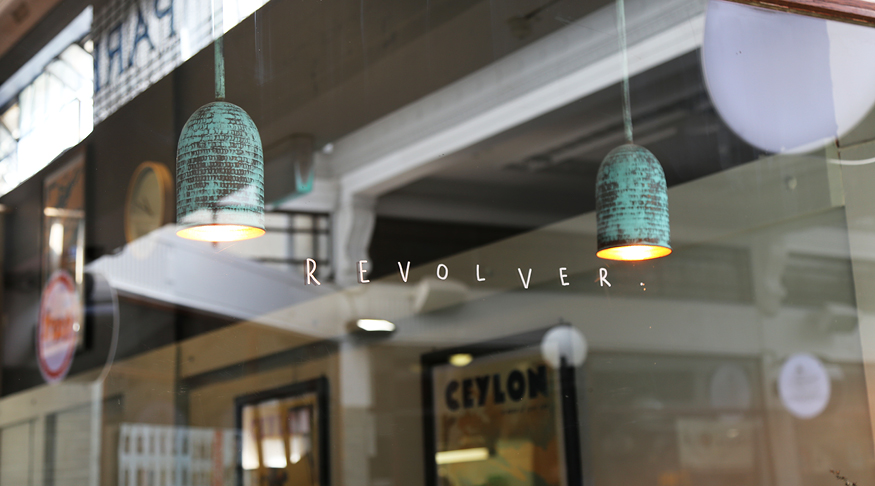 Revolver
Putting a unique spin on the traditional cafe, Revolver serves up Sri Lankan street food from its spot in St Kevin's Arcade (formerly the original Fort Greene). Traditional delicacies such as hoppers — a traditional pancake bowl, normally served with egg in the morning or curry in the evening — and 'chana vadai' a pseudo meatball dish made from a chickpea mixture similar to falafel are served from the casual locale, offering something entirely refreshing from the usual.
Woolfy's
This East Tamaki cafe has made the list for more than just its delicious food and coffee. Offering a welcoming atmosphere thanks, for the most part, to its friendly staff, Woolfy's (from the owner of Scout) has us happily heading east. A firm favourite with the area's locals, the cafe offers plenty of delicious, freshly made cabinet food, while the menu, spotlights organic and free-range produce where possible. Our favourites have to be the Jaffa hotcakes, the chilli scrambled eggs and the indulgent line-up of delectable doughnuts.
Kind
Shining a light on plant-based food, this cafe from the owners of Crave is another addition to the growing list of reasons why we should all be heading to Morningside for our weekend coffee. With a menu that is 70 percent plant-based and the rest vegetarian, the dishes are colourful and wholesome and feature a smattering of textures and flavours to make up for their lack of meat (which, incidentally, is never missed).