Start your day off on the right foot and treat yourself to a hearty morning bite with our team's round-up of the best breakfasts in the city.
1. Hash Sandwich from Billy Cafe
A morning butty set to satisfy the heartiest of appetites, the hashbrown sandwich at this American-inspired eatery defies gravity with a succulent beef patty, fried egg, crispy bacon, caramelised onion, avocado with a slathering of mustard sauce and, of course, a moreish trio of golden crispy hash browns.
 2. Prawn Omelette from Grangers
Tap into this taphouse's brunch menu to find morning eggs with a delectable seafood twist. Their prawn and crab omelette is served up with a refreshingly zesty kick of spring onion and citrus créme fraîche — a mouth-watering combination ready to kickstart even the sleepiest of mornings.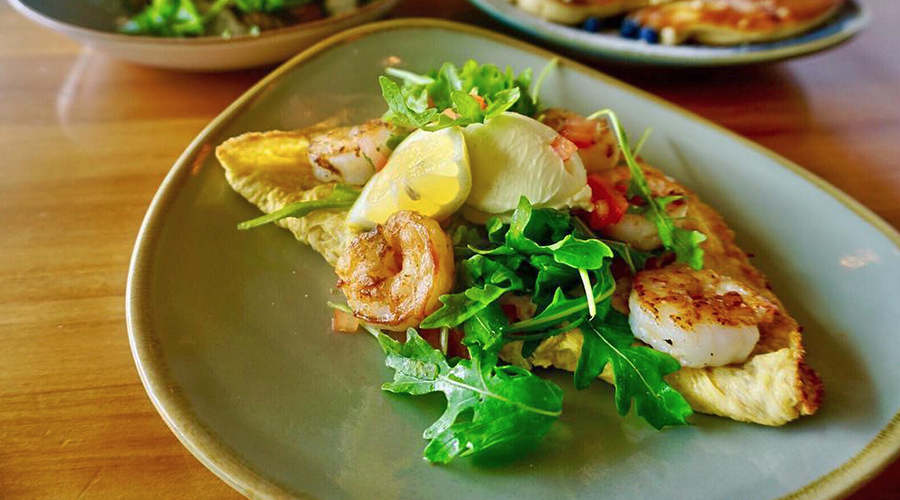 3. Zesty Zucchini Fritters from Honey Bones
There's nothing like a hearty fritter to fill those yearning morning bellies. These mint and pickled cucumber editions from Grey Lynn's Honey Bones are combined with zesty lime labneh to create a flavour explosion like no other, top this with a poached egg or add some crispy bacon for nothing less than a taste sensation.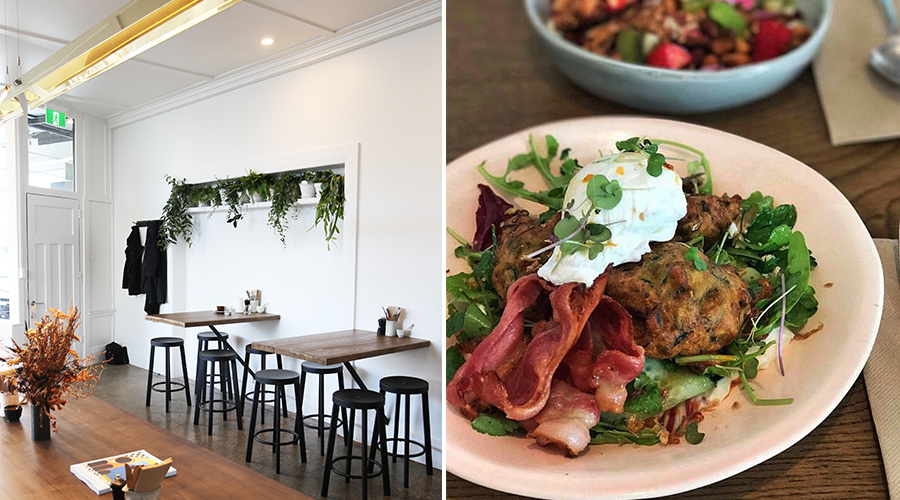 4. Mince on Toast from L'affare Melrose
Start your day off the red-blooded way with succulent mince drenched in a seasoned tomato sauce, topped with a crispy fried egg and served with a generous slice of all-important sourdough— it's a beloved classic for a reason.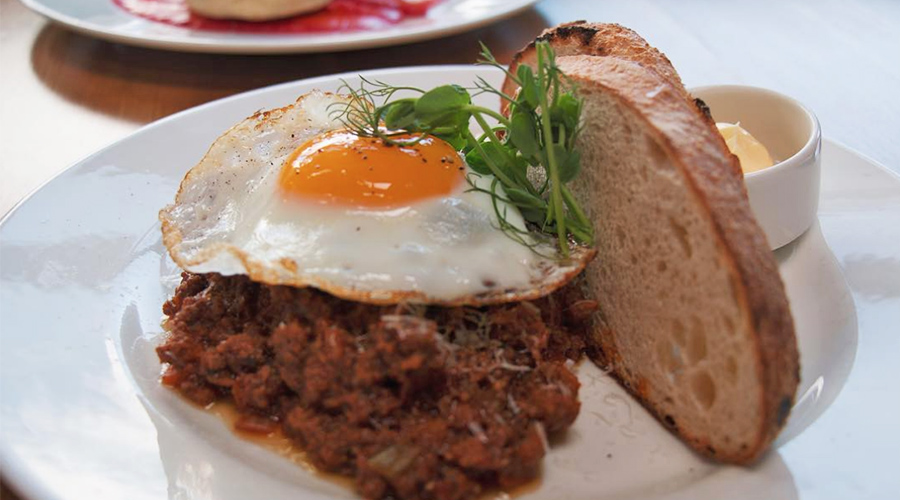 5. Ricotta Hotcakes from Mission Bay Pavilion
Inspired by the breakfast pros at Bills in Sydney, this heavenly order is created for those who are only slightly sweet inclined — think light and fluffy hotcakes made with creamy ricotta cheese, topped with a serving of fresh fruit and a dousing of golden syrup.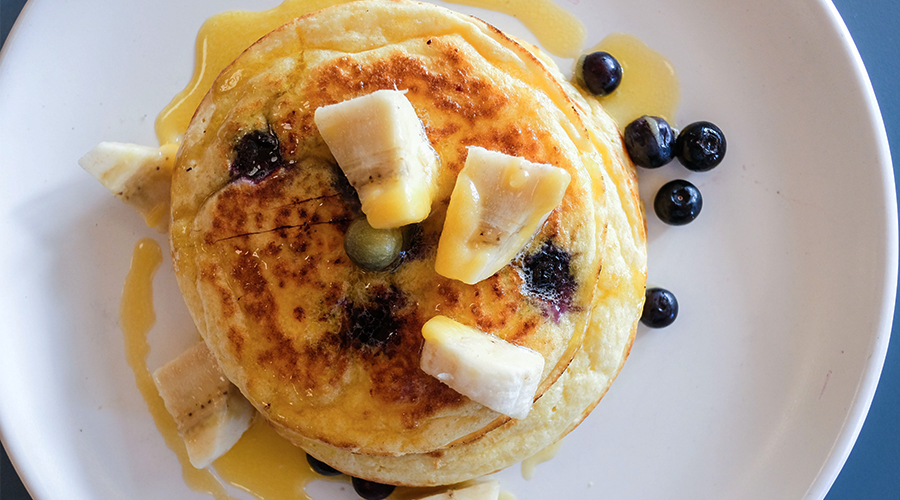 6. Eggs Bene from Major Sprout
A modern spin on a treasured classic, the Eggs Bene from Major Sprout combines poached eggs (cooked just right) with golden hash browns and sautéed spinach. We suggest adding a succulent bite of smoked salmon to elevate this morning dreamboat to new heights.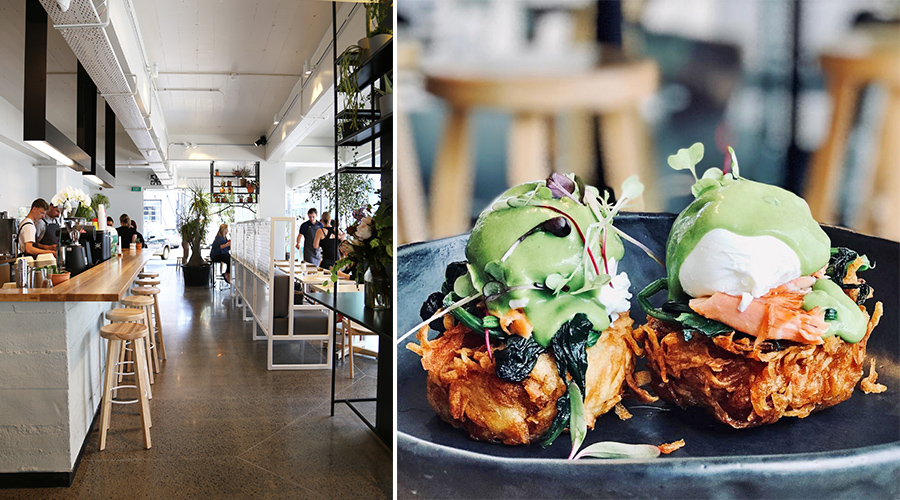 7. Breakfast Crumble from The Butcher's Son
A delicious concoction with the added bonus of being a health kick, this mouth-watering crumble combines poached pears, feijoa and blackberries with gluten-free nut and seed crumble, before being topped with a generous spoonful of creamy coconut yoghurt.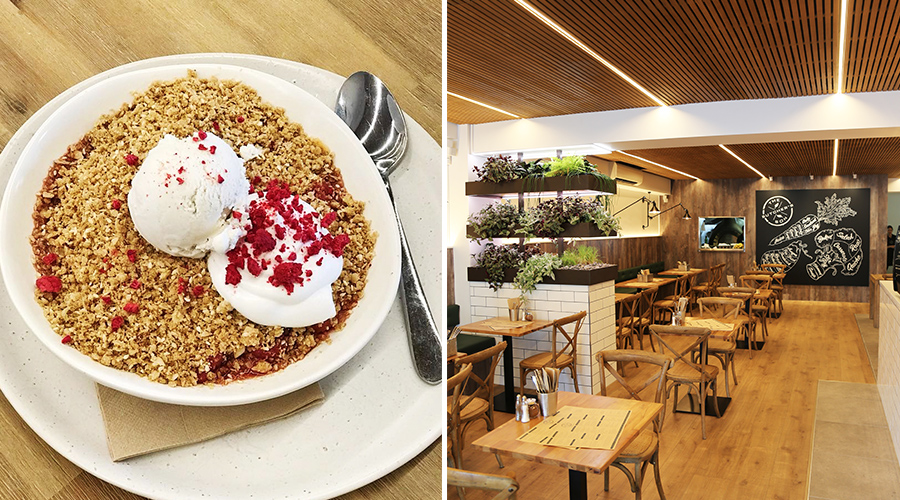 8. Herbed Scramble from Odettes Eatery
Forever championing the art of a quality brekkie, Odettes takes the humble scrambled egg and adds a healthy twist — Midnight Baker bread, broccolini, halloumi and date chutney. Bacon lovers can opt for the porcine add-on, crisped to perfection.