Another month, another new opening from the powerhouse duo behind eateries like Winona Forever, Just Like Martha, Friday I'm in Love and Sugar at Chelsea Bay. Meet Barbarino's Spaghetteria, the new Avondale spot taking over the space that used to house Te Whau eatery, and offering locals an inclusive, family-friendly atmosphere serving authentic, hearty Italian food and simple drinks — all at prices that are set to make Barbarino's a very appealing option for a weekly (or bi-weekly) drop-in.
Sitting down with owners Fran Mazza and Aaron Carson on a beautiful afternoon, the wide-open space of Barbarino's allowed for streams of light to pour in through its generous windows and front sliding doors. Classic timber floors met with sleek, navy blue walls that sat between the exposed brick of the building's structure. And while the decor was simple, it was homely and welcoming.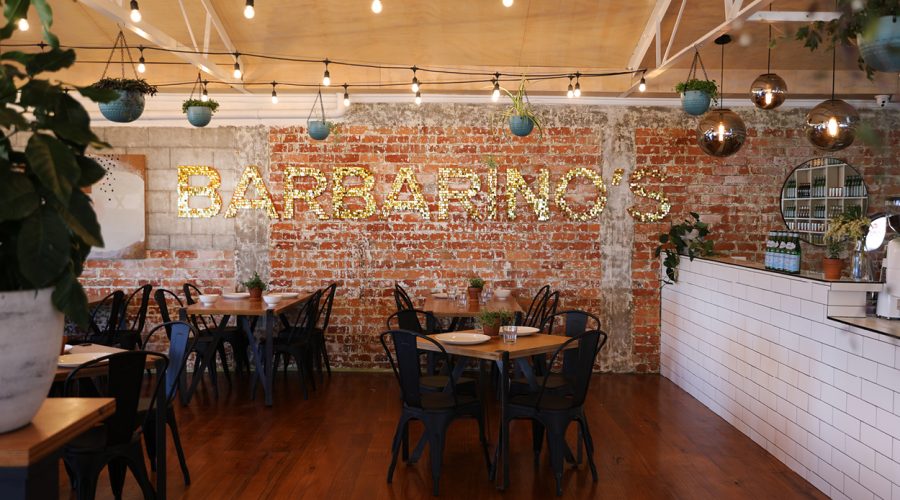 It's an interior that really captures the essence of what Fran and Aaron are trying to achieve with this new spot. Where other eateries of theirs have centred around creative, fusion cuisine plated in impossibly beautiful ways, Barbarino's is all about the food, the flavours and the people, and is delightfully unpretentious — its name was inspired by John Travolta's character in Welcome Back Kotter and its logo features a byline that reads, 'Spaghett About It!'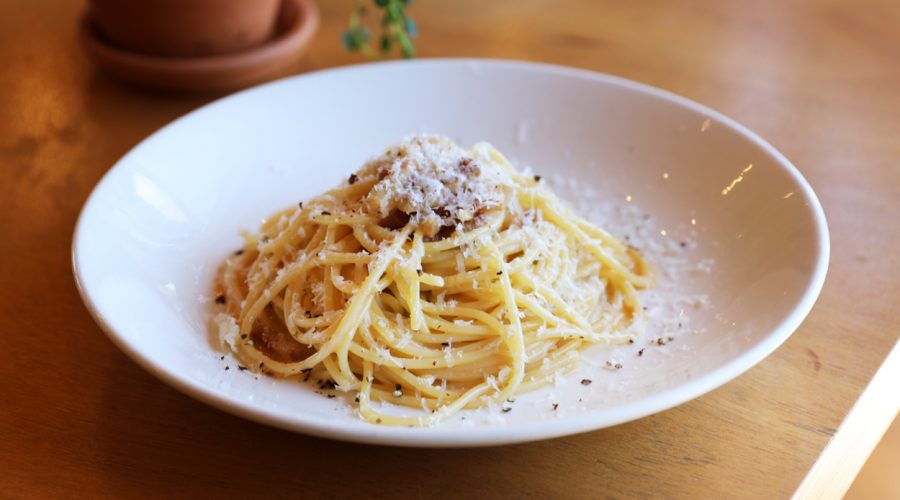 With a pay-at-the-counter setup, affordable pasta, risotto and schnitzel dishes that arrive in incredibly generous portions and a drinks menu that comprises only four wines by the carafe and Peroni, Barbarino's is seeking to become the place you can go when all you feel like is a comforting, home-cooked meal.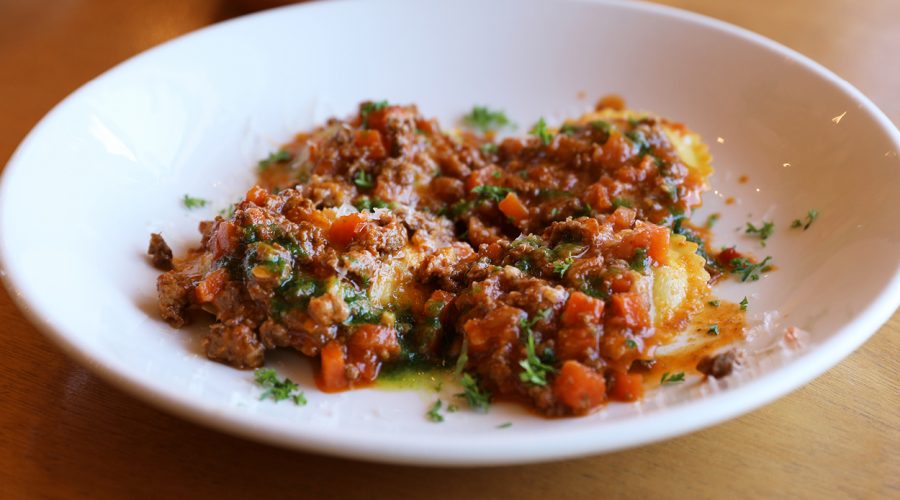 The menu is designed around the diner, where punters pick their own pasta (pappardelle, spaghetti, rigatoni, orecchiette) and choose their sauce (from Arrabbiata to Gorgonzola, the list is comprehensive). Or they can choose either a chicken or beef schnitzel and opt for a half-portion of pasta to accompany it. There is also baked pasta dishes like lasagne (which is delicious), various salads, sides and desserts (think cannoli and chocolate almond tart).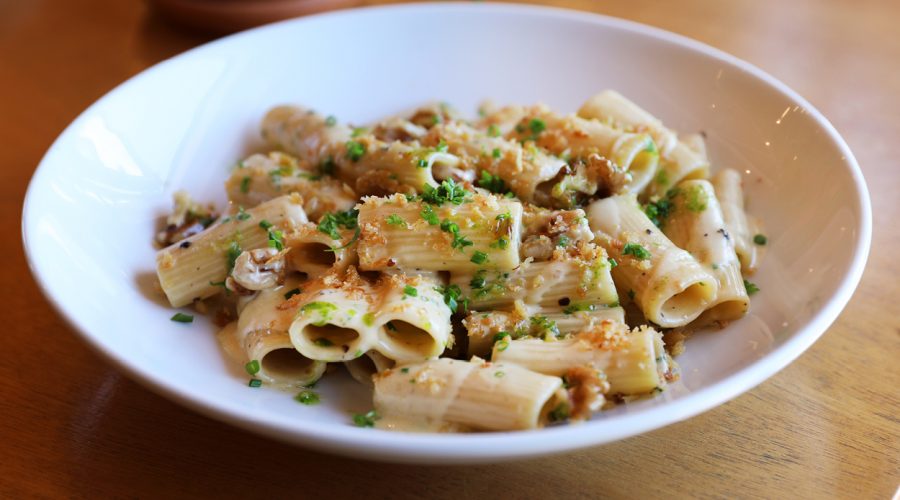 And while the ordering system might sound pretty basic, the flavours Fran has captured in her food are certainly not. The Boscaiola pappardelle had beautifully al dente pasta, and soft, creamy mushrooms. The spinach and ricotta ravioli was bursting with salty, savoury goodness. And the chicken schnitzel was delicately battered and took up the better part of the plate it was served on.
There are no gimmicks here, no tricky ploys to get diners to pay more, and certainly nothing remotely 'fusion' or 'funky' about Barbarino's offering. But in Auckland's dining scene, it feels somewhat groundbreaking for its refreshingly straightforward nature and food that is as much about sending people home with full stomachs as it is about delivering delicious flavours.
Set to open this Friday at 5pm, Barbarino's will be the perfect place to go for a tasty Italian meal with family or friends. Simple as that.
Opening hours:
Monday & Tuesday, closed
Wednesday & Thursday, 5pm until 10pm
Friday, Saturday & Sunday, 11:30am until 10pm
Barbarino's Spaghetteria
1790 Great North Road
Avondale
Auckland, 1026