Adding to our already blossoming love for delicious eats on the go is Banh Van, a mouth-watering new venture into mobile catering. The food truck delves into the world of flavoursome Vietnamese cuisine and delivers it right to our Auckland doorstep, no plane ticket required.
Focusing mainly on the simple but delicious, this fuss-free newcomer will be serving up a range of traditional Asian-inspired fare built around all things Bánh. Bánh, translated loosely as 'bread' or 'cake' in Vietnamese, can encompass a wide range of delectable treats — think quintessential savoury pancakes wrapped around everything from toasted shrimps to sautéed mushrooms, or delightful rice paper rolls stuffed with tender pork, prawns, pickled vegetables and vermicelli noodles.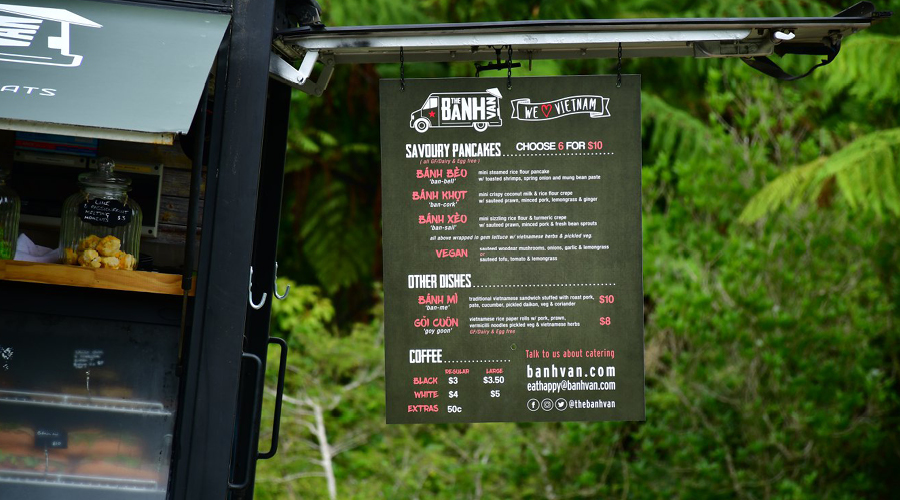 Those with a penchant for the sweet, rejoice, for alongside the Bánh savouries is a divine medley of unique home-baked treats, including sticky ginger and tamarind bread, pineapple and coconut syrup cupcakes, ginger caramel crunch and brownies enriched with a Vietnamese coffee twist. Speaking of which, their coffee is about to be a sure-fire hit with any caffeine connoisseur — a delicious blend of ground dark roast Vietnamese-grown coffee served your way — either piping hot or on the rocks. With this glorious new arrival serving up everything we desire and then some, it looks as though our love for portable Asian-cuisine is going nowhere fast.