We love burgers, and we love natural wine. Imagine our joy when we found out a pop-up in central Auckland is bringing together two of the city's best purveyors this Sunday to quench our thirst and fill our eager bellies.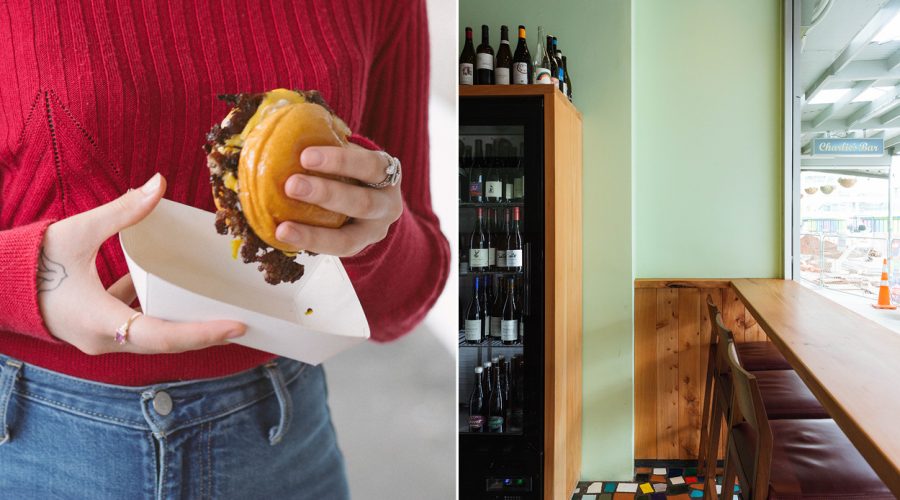 Whether you've seen them on Instagram or queued up for one of their legendary smashed patty sensations, it's common knowledge that Baby G Burger's decadent creations are unmissable. Just the ticket for when that burger craving strikes, on offer this weekend will be mouth-watering $10 cheeseburgers. There is also a vegetarian version made with mushroom that is just as satisfying.
The team will be setting up in the courtyard out the back of Karangahape Road natural wine bar Clay, which will be offering specials by the glass on its range of delicious tap-poured natural wine. From the Patrick Sullivan 'Breakfast Wine' — a blend of Sauvignon, Gewürztraminer and Pinot Noir — to the Unkel 'Life on Mars' white blend, they'll be on tap to wash down every delicious burger.
So, whether you're feeling dusty or fresh this Sunday, gather the troops and make your way to Karangahape Road for mouth-watering burgers and moreish wine — we'd recommend getting in early, because this event is bound to be popular.
Baby G Burger at Clay
366 Karangahape Road
Sunday 22nd November
12pm — 4pm or until sold out
Cash Only