It's inevitable, that come summer, our ice cream intake increases exponentially. Gelato and sorbet too. Determined to enjoy only the best icy treats in town, we've taken it upon ourselves to undertake some scrupulous taste tests to bring you the finest flavours in the city.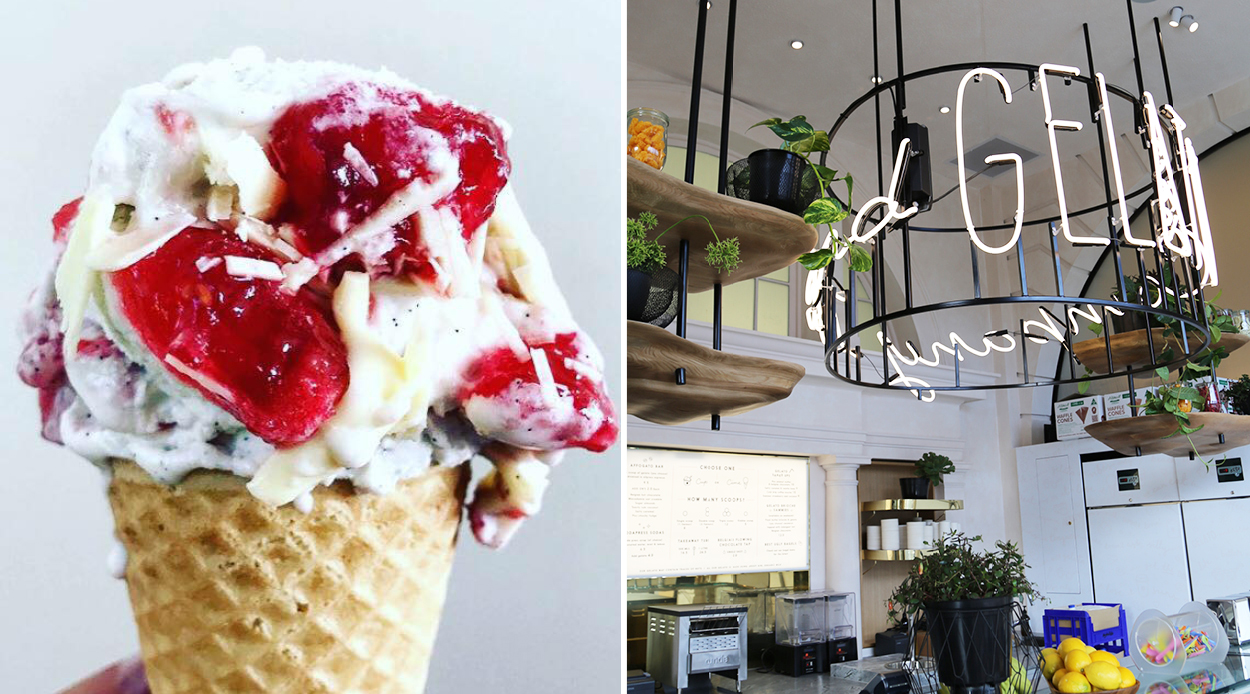 Sea Salt Chocolate and Almond Praline from Island Gelato Company
Ever since Waiheke's resident gelato specialist landed on the mainland, we've been acquainting ourselves with its indulgent and inventive menu. Boasting a tantalising array of unique combinations and limited editions (like the Champagne Jelly, Raspberry and White Chocolate flavour above), selecting just one favourite is near impossible, but if pushed, we'd have to say that the sea salt chocolate and almond praline is about as close to perfect as it comes.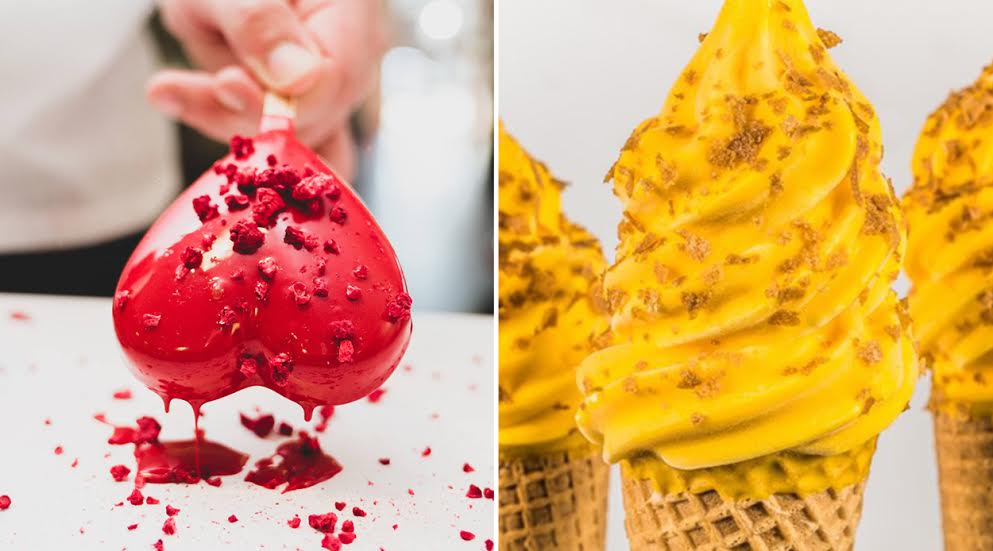 It's Sher-Berth-Day at Gelato Messina
Here for a good time, not a long time, this Sydney institution has popped up at Auckland's Night Noodle Market until Sunday 10th December. To mark its glorious arrival, the gelato virtuoso has brought back two of its most popular creations: the deep-fried banana 'Great Balls of Fryer' and our favourite, 'It's Sher-Berth-Day' (pictured right). A white-chocolate-lined cone that is filled with mango sherbet, vanilla ice cream and mango jellies then dipped in yellow-tinted chocolate, you don't want to miss your chance to taste these vibrant swirls.
Ferrero Rocher from Casa Del Gelato
Currently celebrating its 10th anniversary, this award-winning gelateria has six outposts across Auckland — and boy are they busy. With flavours that vary from the simple to the spontaneous, the decadent chocolatey, nutty blend of the Ferrero Rocher is, in our books, unbeatable.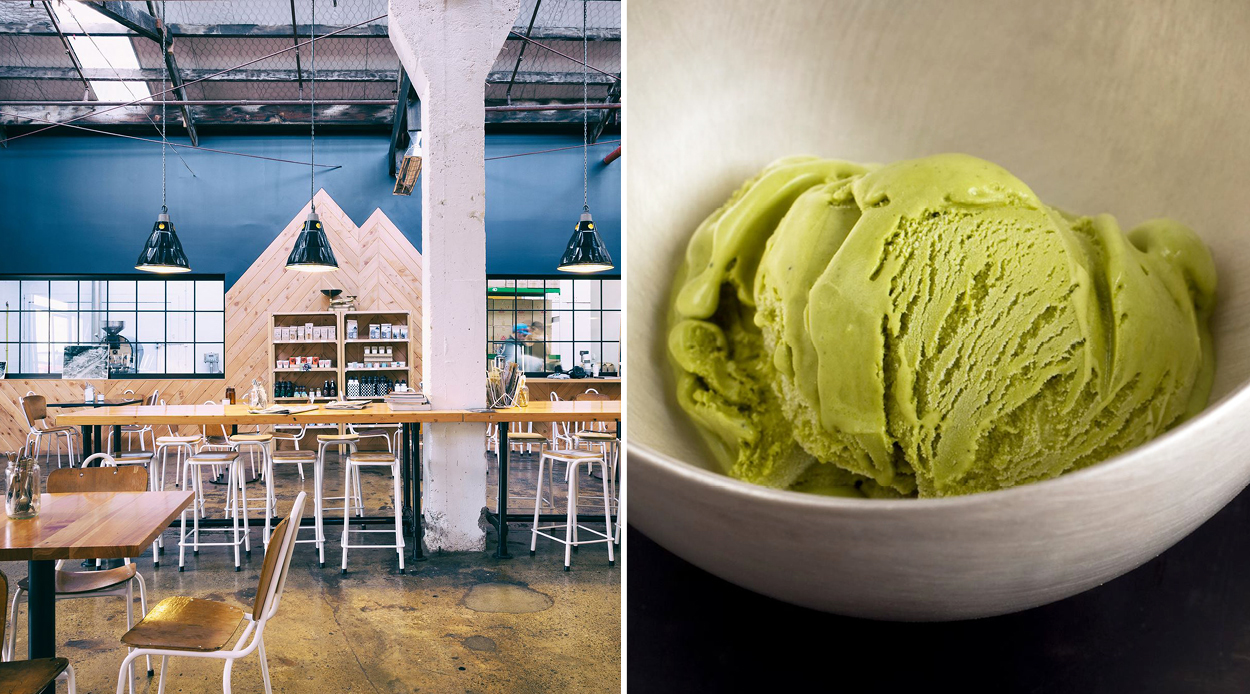 Matcha Green Tea at The Tannery
If you're heading out for a day on the West Coast, then popping into this New Lynn cafe for a scoop of creamy Kohu Road is always a wise idea. Making the ice cream on site, you and the kids can watch on as they magically churn the creamy concoctions before sampling a cone of the gold-medal-winning matcha green tea flavour for yourself.
Giant Banana Split at Ollie's Ice Cream Parlour
There's something to be said for the classics — and it doesn't get more classic than Ollie's. A Royal Oak stalwart since the early 70s, the giant banana splits are a sight to behold. Tucking a few scoops of your favourite flavour between a sliced banana, it's then covered with whipped cream, a sprinkling of crushed nuts and a generous drizzle of sauce, before being finished off (quite fittingly), with a cherry on top.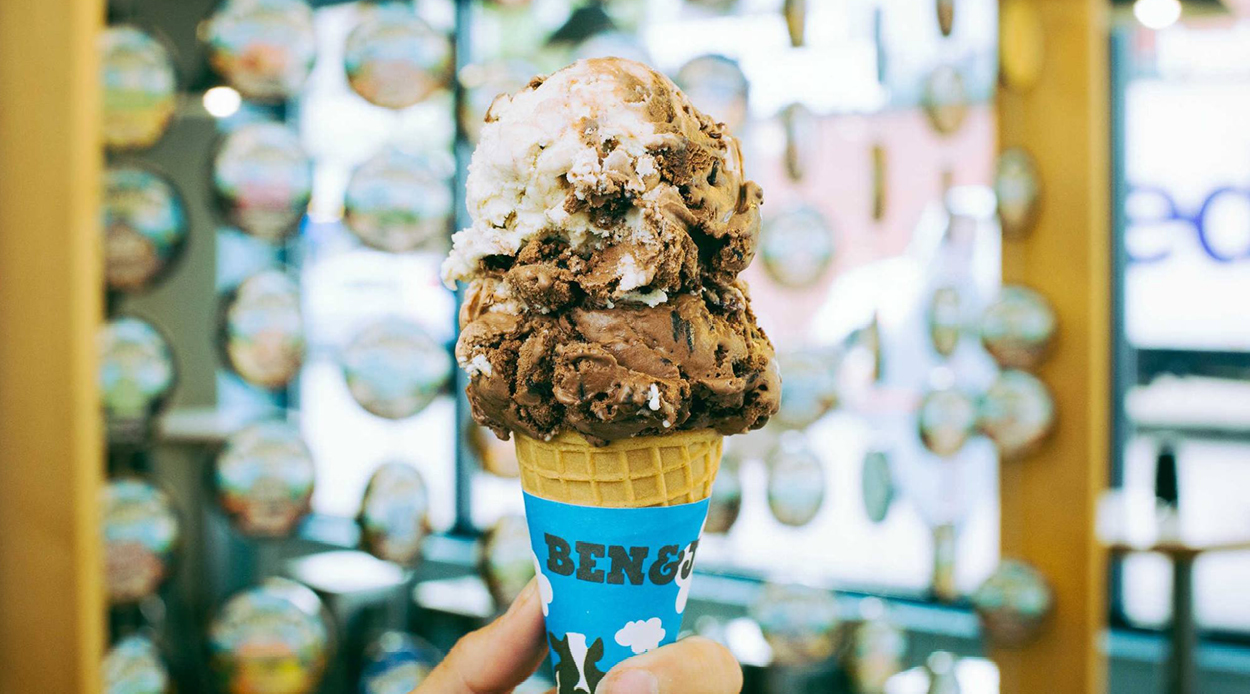 Totally Baked from Ben and Jerry's
There's a reason this Ponsonby Road ice cream parlour is shrouded by the crowds every evening. Famous for its classic flavours like Cherry Garcia and Chunky Monkey, we recommend you go all out with the Totally Baked. Swirls of chocolate and vanilla ice cream laced with generous chunks of fudge brownie and chocolate chip cookies, it's the ultimate in indulgence.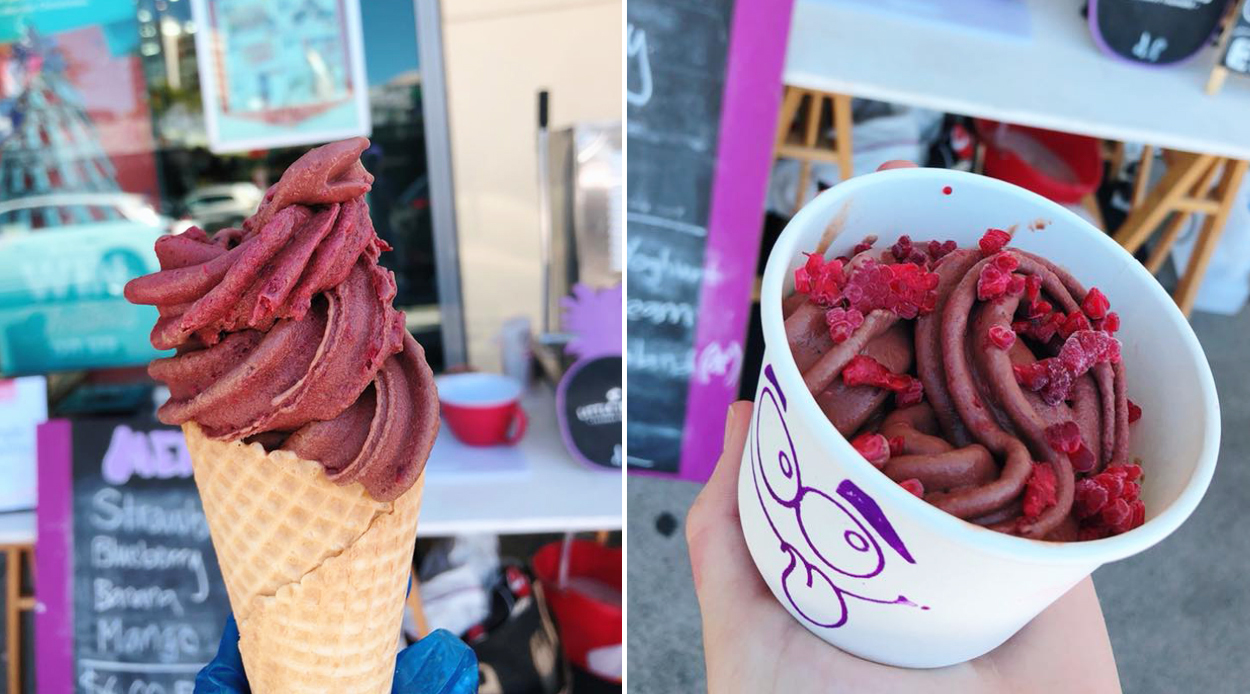 Real Fruit ice cream at Freaky Fruits
Real fruit ice cream was once a treat reserved for road trips and countryside jaunts. But no longer dear friends. For stationed at Remuera New World from midday until 5.30pm, seven days a week is Freaky Fruits. Blending your choice of ice cream, frozen yoghurt or dairy-free coconut ice cream with fresh tropical fruits and berries, the much-loved summer delight has never been more accessible.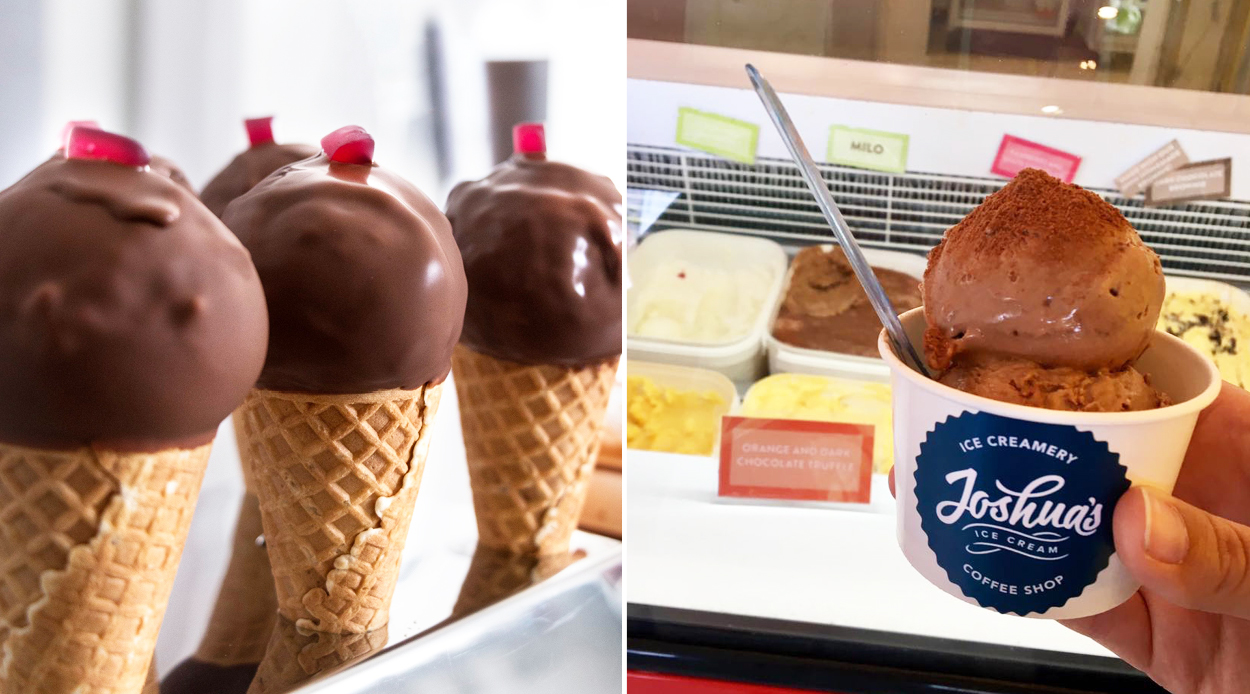 Milo ice cream from Joshua's Ice Cream
Putting a delightfully malty twist on the standard chocolate scoop, the Milo ice cream at this Saint Heliers Bay parlour is a limited edition run — so we recommend dropping by, STAT.