Pssst! Over here! For those who are looking to steer clear of the swarming crowds and instead opt for an off-the-beaten-track watering hole, we're about to let you in on a few secrets. Lurking behind hidden entrances, shrouded in darkness, and with a medley of quirky surprises in store lie some of Auckland's best speakeasies.
Pineapple On Parnell
Distinguishable solely by its blink-and-you'll-miss-it, bronzed pineapple door knocker, Pineapple on Parnell is an inconspicuous bar that is only found if you know what to look for. Swathed in velvet curtains and with oil paintings adorning every wall, the interior exudes luxurious, old world charm. The cocktails combine a mouth-watering medley of old-school classics alongside quirky concoctions and, if you're lucky, the regular pianist will be on-site, tinkling away at the ivories.
Love Bucket
Located in an unassuming nook at the back of K' Road's Food Workshop arcade lies a clandestine honky-tonk tavern that's a secret worth spilling. The array of intriguing cocktails on tap are begging to be paired with the enticing bar fare — from cheeses, pickles and cured meats to crunchy toasties (the pastrami and gouda combo is our favourite). It's the ultimate hideaway that will captivate you for hours.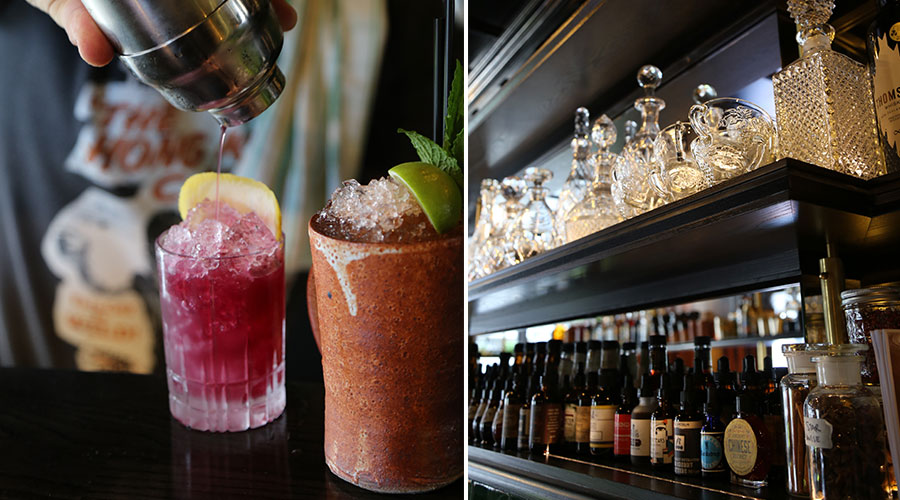 Jack
Tucked away surreptitiously behind an unassuming broom cupboard lies Jack, the quieter sibling of his two boisterous brothers, George and Harry. Hiding in plain sight behind a wooden door at the backs of both bars, it doesn't take long to realise that this lesser known Ponsonby Road haunt is one of Auckland's best-kept secrets. The intimate ambience combined with the ever-changing, short but sweet cocktail menu sets the scene for hours of uninterrupted, unbridled chatter.
The Caretaker
Hidden away down a dimly lit staircase in the Britomart precinct awaits an adventure and a half. Inspired by the golden era of bartending, The Caretaker is an intimate bar that serves up the ultimate revival, in terms of both interior and menu. While the all-encompassing drinks list serves up la crème de la crème of traditional cocktails, we recommend putting your trust in the hands of the bartender — their knack for getting it right is unparalleled.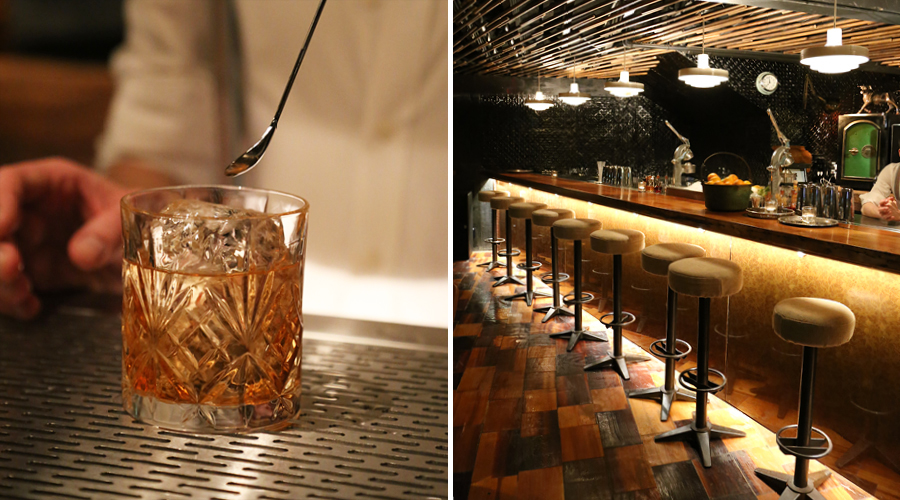 The Gin Room
Pack your bags and get your feather headbands at the ready, because you're about to take a trip back to yesteryear. The Gin Room, located up an unassuming staircase just off Vulcan Lane, is a hidden speakeasy with more than an air of roaring twenties opulence. A cabinet of curiosities decks the interior — an antique typewriter here, a vintage chaise longue there — while the enticing menu of quirky, gin-championing libations truly brings the place to life. We suggest you indulge in The Bathtub Gin Sour for a true nod to the Prohibition era.
Deadshot
A relative newcomer to the bar scene, Deadshot opened earlier this year as the little brother to aforementioned The Caretaker. Residing quietly behind an old wooden door beside Ponsonby's Freeman and Grey, this dark and moody hideaway has booth seating, a wrap-around bar and a certifiably game-changing cocktail menu — think citrusy Orgeat Punch's and superbly booze-infused De La Louisiane's for a truly sinful set of swills.