As with all Christmas breaks, this sun-drenched hiatus from work has brought on overindulgence in spades. And while we don't regret a single second of our hard-earned festive cheer, it's high time we kicked our backsides into gear and attended to our need for nourishment. Luckily there's a whole trove of dishes out there, from breakfast to dinner and everything in between, that aid the detox process without letting down the taste buds. Here, we've done the hard work and comprised a list of the best in the city, so you don't have to — January's difficult enough, after all.
The burrito bowl at Food Truck Garage
For fast food without the guilt, we suggest you make your way over to City Works Depot. Be sure to opt for the burrito bowl — your choice of free-range Aztec chicken or vegetarian nut mince served alongside Mexican house style beans, super grains, sweetcorn, lettuce and chipotle yoghurt all wrapped up in a soft flour tortilla — for a sin-free indulgence.
The Brunch Breakfast Bowl at Brunch
Resist the temptation to dive into a grease-laden full English and instead try something that's equally as delicious but far more nutritious, aka: the brunch bowl from Brunch. This heavenly bowl kickstarts your day the right way with halloumi, bean sprouts, dukkah, leafy greens, poached egg, slow roasted tomato and black sesame — top off with smoked salmon or bacon to really get things going.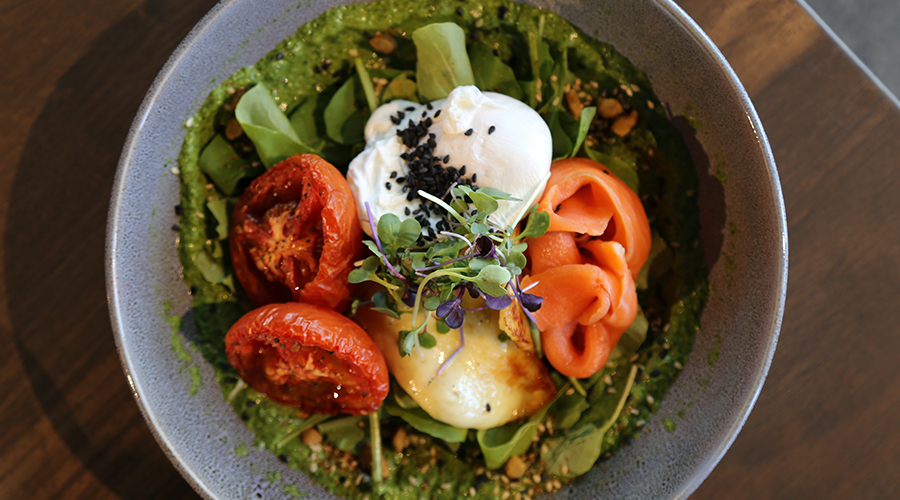 Stuffed Aubergine at The Butcher's Son
Serving as a mecca to the meat-averse, and an unexpected temptation to the carnivorous, The Butcher's Son constantly wins over the masses with its plant-based menu. The stuffed aubergine is slow-roasted to perfection, topped with crispy curry leaves, drizzled with lentil and coconut sauce and served alongside coconut chutney and flatbread.
Chicken falafel wrap at Bird On A Wire
Wholesome, fresh and healthy with a takeaway bent, this one-stop chook shop is just the ticket for a salubrious yet satisfying meal. Skip the salads and instead wrap your chops around the pulled (free-range) chicken wrap tossed with falafel, hummus, pistachio tabbouleh, and tahini yoghurt for an almighty reviving kick that satisfies stomach rumblings and curbs those fast-food cravings.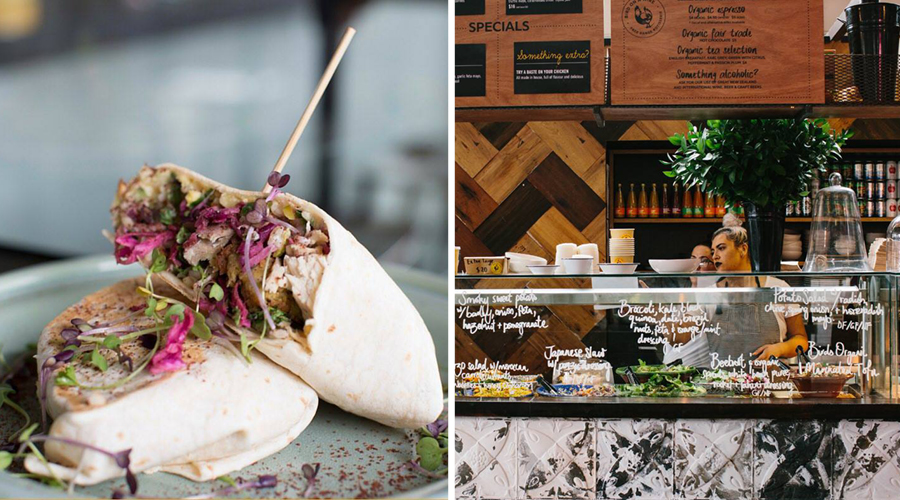 The Egg Hopper at Revolver
Craving something a little different? Delivering on the deliciously unexpected, this Sri Lankan newcomer serves up a variety of tasty treats including the Egg Hopper, comprised of a pancake-style base and topped with a fried egg, tamarind yoghurt, chilli ketchup and crispy shallot shavings. Ideal for those after a lighter bite.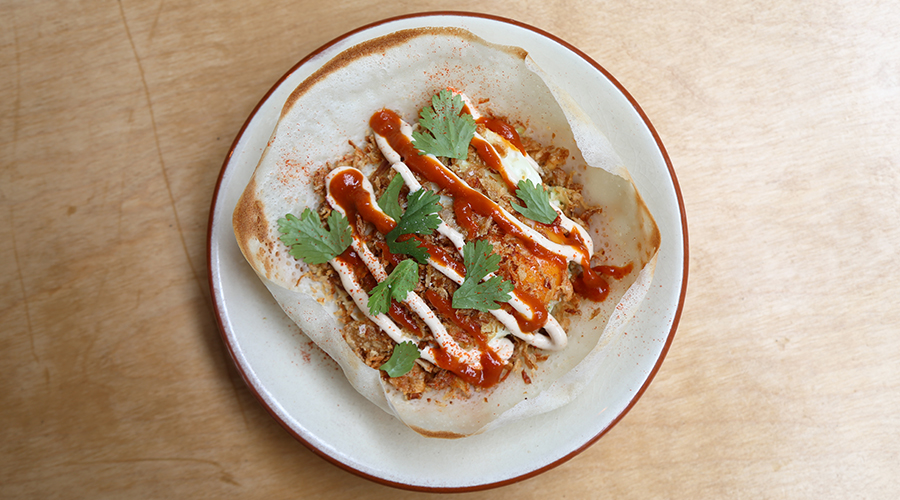 Green Goddess at Soul 
When your dish's components collide on the plate to create a saturated fusion of greenery, it's undeniable that it ranks high in the health department. Don't jump to conclusions though: super healthy can still be super delicious if the job's done right. Case in point: this medley of crispy quinoa, peas, edamame, broccolini and avocado paired with a flavoursome dressing (coriander, parsley, lime, cashew nuts, extra virgin olive oil and green Tabasco.) Green never tasted so good.
Low Carb Laksa at Woolfys
For a much healthier variation of this ultra-comforting dish, East Tamaki's favoured cafe Woolfys substitutes carb-heavy noodles for daikon and zucchini iterations, whipping them up alongside fried tofu, carrot, courgette, mung beans and toasted peanuts to create an incredibly memorable experience that has many returning for more.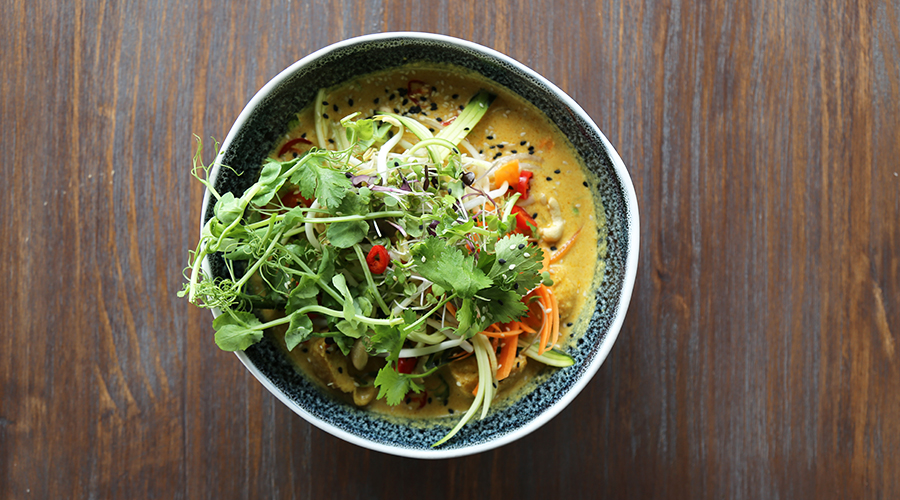 The Beetroot salad at Saint Alice
We bet you never expected to see chocolate on this list, especially not on a salad. But thanks to the new kid on the block Saint Alice, breaking the rules has never been so innocent. This veritable fusion of delights throws together beetroot, kale and refreshing bursts of orange before topping them with chocolate shavings and sour cream — you'll never find another salad like it.