At the heart of every great city, there is a fish market. Or at least, there should be. Which is why it should come as no surprise that Auckland, a global destination in the throes of doing some serious growing up, has just seen one emerge in the waterside precinct of Wynyard Quarter. Spearheaded by Sanford — New Zealand's oldest and largest fishing company — whose primary vision is to feed premium local seafood to local residents, the new Fish Market, open today, will enshrine ethical awareness and celebrate the intrinsic relationship New Zealanders have with their kai moana.
At the centre of the vast space, brought to life by Izzard Design and situated alongside Sanford's headquarters at the corner of Jellicoe and Daldy Streets, is the principle fishmonger, whose daily catch arrives on the nearby Halsey Wharf. It is here that the crux of the concept comes to life with piscine experts on hand to enlighten shoppers about various species, preparation, and methods of cooking. One of Sanford's main goals is to encourage visitors to try fish other than the main five (snapper, tarakihi, salmon, gurnard and hoki) and in doing so, promote the sustainable consumption of seafood.
Furthermore, an array of food vendors — some of them seafood-driven and others not — have culminated in the creation of a fully fledged food market offering, whereby visitors are able to purchase from the stall of their choice and enjoy a delicious feast in the common seating areas which have space for up to 400 diners. From the poke bowls of Hawaiian- and Pacific-inspired Ika Bowl and an offering from beloved Peruvian- Japanese restaurant Azabu, through to the wood-fired 'Super Pizzas' and a tasty Thai joint from Ex-Tok Tok chef Cameron Knox, the newly forged Fish Market is bound to have something for everyone.
Here's what to expect from the multitude of food purveyors on site:
Sanford & Sons
There's something for everyone at the market's central fishmonger, with a daily bounty of the freshest catch available to take home or eat tout de suite.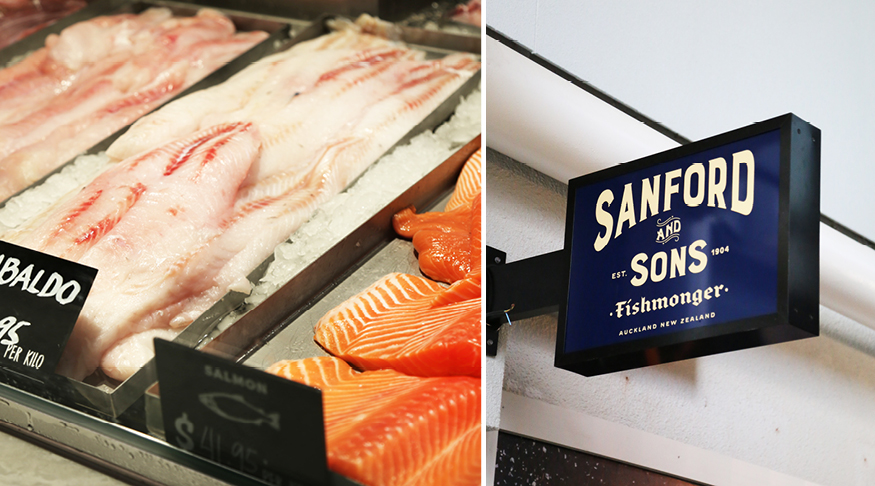 Azabu Light
The beloved Ponsonby restaurant will be delivering a taste of its famous Peruvian- Japanese fare including their famed tostadas and more.
Mar & Tierra
Offering a taste of Argentina and beyond, this South American grill will play host to a flame-grilled feast from 'sea and land'.
Billypot
Serving the classic pairing of mussels and fries, you'll be able to fill your boots at this promising new address.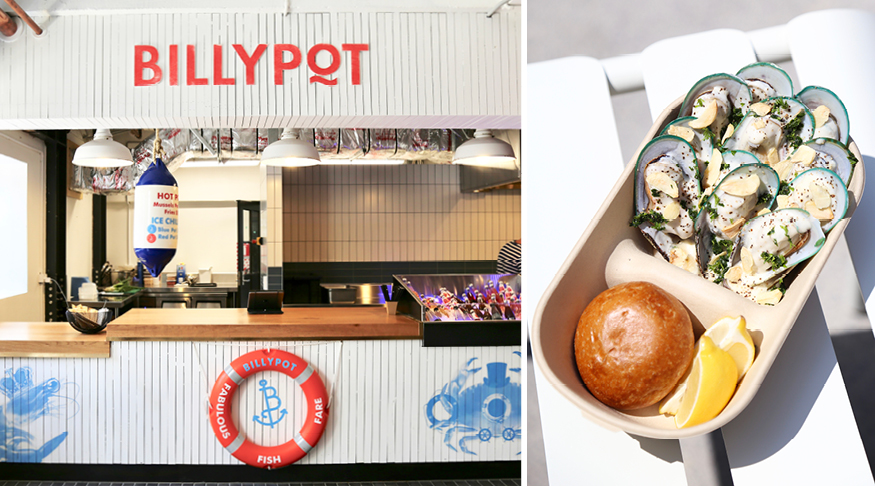 Market Galley
With acclaimed chef Cobus Klopper (formerly of Ostro) at the helm, this eatery will herald sophisticated seafood dishes.
Super Pizza
Here you'll be able to source crowd-pleasing wood-fired pizzas where the range of toppings will cover every type of palate.
The Wreck
Serving as the fish market's resident watering hole, The Wreck is where palates will be wetted with beer, cocktails and non-alcoholic tonics.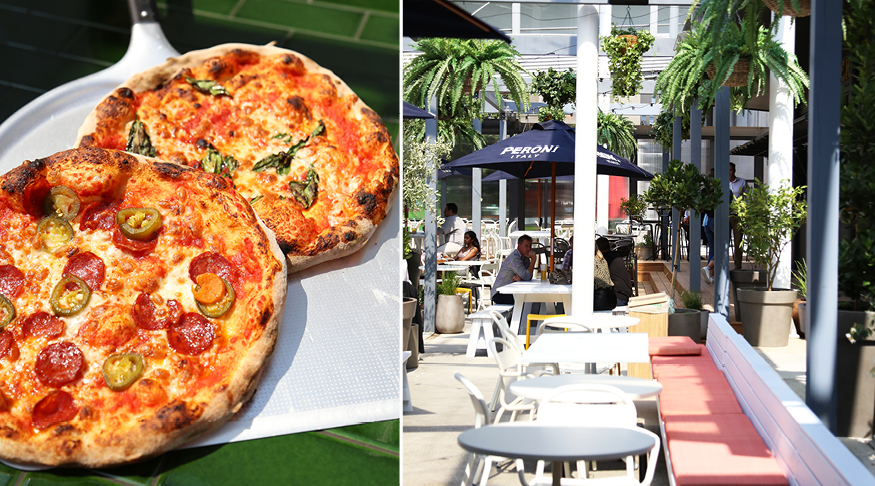 Good Karma
If you're venturing down for an early morning auction, you'll want to pick up a cup of Joe and a sweet treat from Karma Coffee first. Not to mention, the tempting freezer of Little Lato's premium quality gelato.
Tiki Thai
Ex-Tok Tok chef Cameron Knox will take the market's freshest ingredients and mix them into his Southeast Asian dishes.
Ika Bowl
The poke experts will be dicing up fresh fish and serving it in their Hawaiian- and Pacific-inspired rice bowls.