When it comes to food, Auckland has got it pretty damn good. With a number of restaurants and cafes serving all sorts of cuisines and delicacies, the question of "what should I eat?" comes from a place of being overwhelmed with options. However, in the ever-expanding universe of Auckland's dining scene, there are a few dishes that shine brighter than the rest. So much so, that they go beyond simply being delicious. They are iconic, classic, timeless and guaranteed to please whether served to locals or those only in the City of Sails for a quick visit. This is Denizen's dining bucket list, comprising every dish in Auckland that absolutely needs to be experienced at least once (although we expect there'll be a few you'll return to for seconds and thirds).

Fish sliders from Depot
Al Brown's infamous restaurant, Depot, is renowned for switching up its food offering on the regular, depending on the season. But regardless of other changes, the fish sliders is one dish that has remained constant — and there's a good reason. They are a staple to not only the restaurant but to the Auckland dining scene, and once you take a bite into the perfectly-buttered, pillowy-soft buns and tender fish, you will never look back.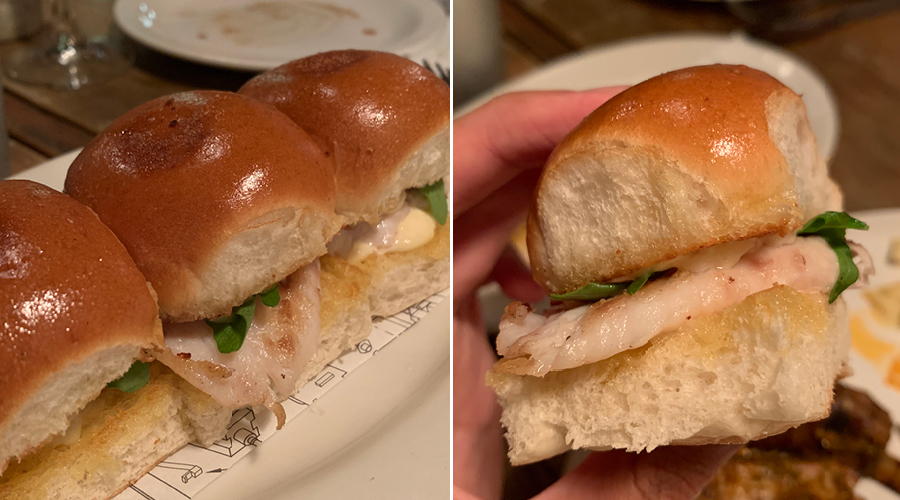 The chef's board from Jervois Steak House
This Ponsonby stalwart is an absolute must when in Auckland. Jervois Steak House was Auckland's first restaurant that specialised in premium cuts of meat and has garnered a stellar reputation for its quality and consistency. Trust the chef and allow them to cut you the top of their range for the full JSH experience.

Polenta chips from Coco's Cantina
Over the years, Coco's Cantina on K'Road has become the spot where people love to be seen. Patrons fight for the red-and-white checkered tables outside to get the best view for people-watching while they tuck into a bowl of Coco's signature polenta chips. These tasty morsels are thicker, crispier and fluffier than any you've likely tried before and are the perfect accompaniment to drinks with friends as you watch the lively characters of K'Road walk by.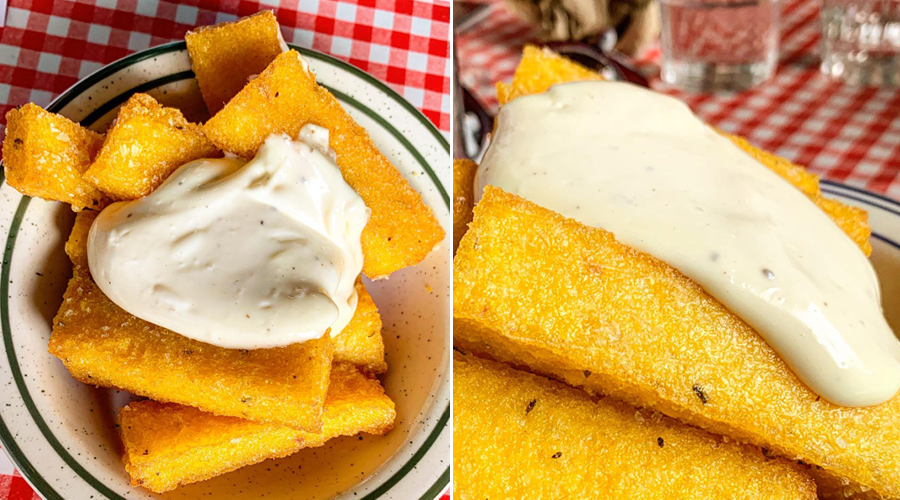 The White Lady Burger from The White Lady
Having operated for longer than McDonald's, The White Lady is an undisputed icon of Auckland. It's one of the very few takeaway spots that keeps its kitchens open through the night, which has made this food truck into the go-to for a tasty midnight feast. After a night of painting Auckland town red, one simply must end their escapades with a visit to The White Lady for its signature White Lady Burger — simple, tasty and filling.

Prego Pie from Prego
Since opening its doors for the first time in 1986, Prego has become an Auckland institution with a loyal following. And it's custom of releasing a hotly-anticipated Prego Pie every winter, has become one of the highlights of the season. The buttery, golden pastry encases a seasonal filling, (previous incarnations have included lamb and rosemary and Angus beef and provolone cheese) and is always served with a creamy Parmigiano garlic mash and port wine jus.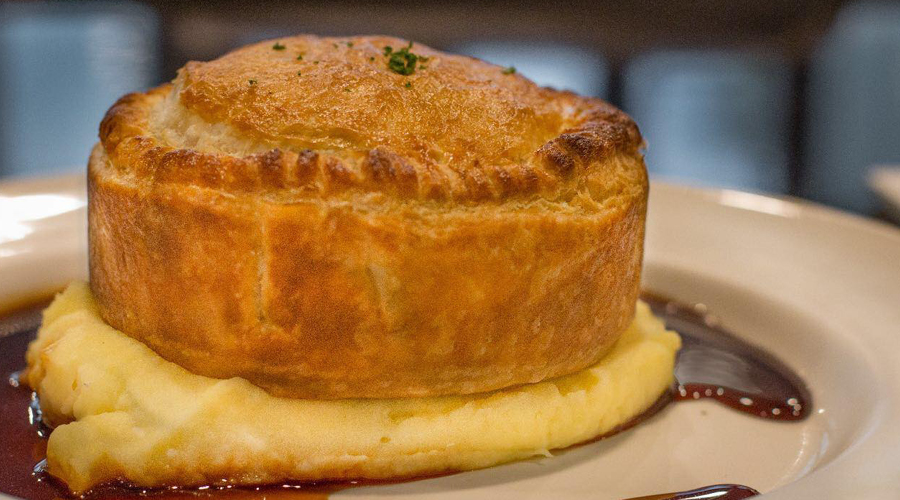 Pork belly bao from The Blue Breeze Inn
Asian-Western fusion cuisine sky-rocketed in Auckland after The Blue Breeze Inn opened its doors in 2013. The must-have item at this restaurant is the pork belly bao, where a soft, steamed bun is filled with lashings of sweet hoisin sauce, fresh herbs, a thick piece of tender pork belly and a layer of crackling that is crispy beyond words.

Yodi from Best Ugly Bagels
With its menu of 18 different toppings, making a decision at Best Ugly Bagels is undeniably difficult. But while the familiar cream cheese with salmon or smashed avocado and tomato may be tempting, it's the Yodi that you need to try. The hand-rolled, woodfired bagel is spread with habanero mustard and topped with pastrami, melted cheese and a pickle — it's like a Reuben sandwich in the form of an open bagel and it's truly a one of a kind.

Charcuterie platter from Cazador
Aucklanders love a good platter and Cazador blows every smorgasbord out of the water. Its charcuterie platter includes a housemade game terrine, rillettes, parfaits, salami, prosciutto, sausage, lonzo, filetto and all the bread and crackers one could ever want. Diners have to remind themselves to hold back and not go overboard in order to save room for mains but this proves almost impossible every single time.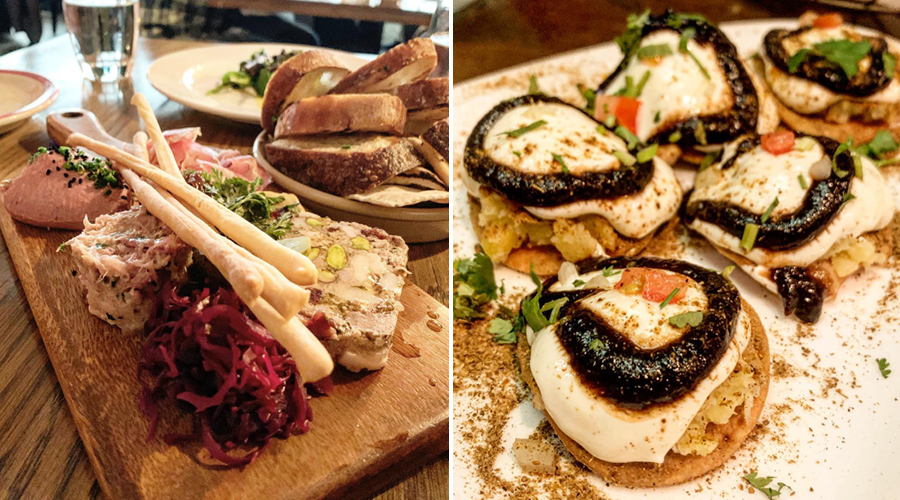 Dahi puri from Satya
On Satya's menu, the restaurant advises guests ordering the dahi puri by including a disclaimer next to it that reads, 'regulars hate to share this dish,' and we strongly suggest you listen. Comprising a homemade cracker topped with potato chickpea mash and smothered in a tart yoghurt and a tamarind chutney, this dish offers an explosion of flavour in one mouthful and will almost guarantee you go in for round two.

Dan dan noodles from Eden Noodles
While they might not be the best dan dan noodles in Auckland (although they're pretty damn good), the place they come from has become the gateway for many Aucklanders into their obsession with Chinese cuisine. Eden Noodles' dan dan dish is flavoursome and fulfilling and is served with crispy pork mince that seeps into the warming, spicy soup, enriching the bowl with a deep, comforting richness.

Ebi mayo roll from Ebisu
When you first read the components of this sushi roll, a degree of scepticism is understandable. Rockmelon with prawns, rice, avocado, tobiko and tempura crumbs might seem like an odd combination but the elements harmonise in such a uniquely delicious way that they bring out the best in each and create an overall flavour that is unparalleled. This dish is one of the most unique renditions of Japanese sushi and must be experienced by everyone.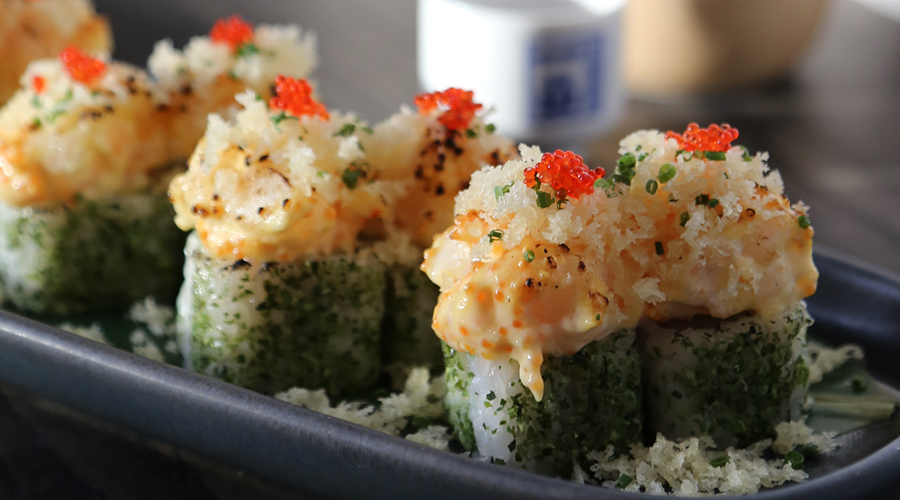 Pork sausage from Apéro
Anyone familiar with the hospitality industry in Auckland is likely also familiar with Apéro and its owners, Leslie and Mo. Together, the couple has created a menu that is made up of showstopping dishes only. And although each one is delicious in its own right, it's the pork sausage that absolutely must be tried. The sausage is cooked to become juicy beyond words and its complex flavour profile is complemented perfectly with a side of mustard and pickles.

Mac 'n' cheese from Soul Bar & Bistro
While some might claim that ordering simple mac n' cheese at one of Auckland's most lauded restaurants is a waste, Soul Bar & Bistro's mac n' cheese is on a whole other level. The macaroni pasta is drenched in the creamiest, dreamiest cheese sauce that has been laced with truffle oil, topped with ham cut off the bone and served with an oven-baked cheese crust.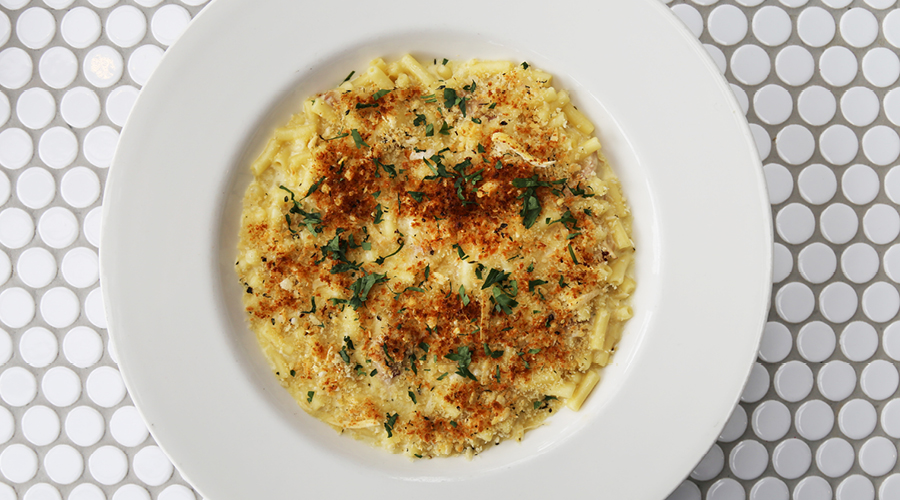 Hot chips in a cone with Giapo Buono from Giapo
Serving ice-cream but not as you know it, Giapo was one of the first to introduce gelato to Auckland and executed it in a way that nobody had ever experienced before. Every component from the flavours to the toppings and even the service is unlike any regular ice-cream parlour and makes Giapo well worth a visit. In line with its experimental ethos and inspired by people dipping their McDonald's chips into their soft serves (a highly-recommended habit) Giapo created its hot chips in a cone, served alongside a gelato flavour of choice. If this sounds like a bit of you, we suggest opting for the Giapo Buono — their rendition of salted caramel — for dipping deliciousness.

Goan lamb chops from Cassia
Sid Sahrawat is an iconic figure in Auckland's restaurant industry and runs three of the best restaurants in town — one of them being Cassia. Offering a modern take on Indian cuisine, all of Cassia's dishes are unbelievably flavourful but the Goan lamb chops is one that shouldn't be passed up, ever. The succulent, tender meat is marinated in dry korma to create a dish so uniquely delicious that it's likely you've never tried lamb quite like this before.

Southland cheese roll and crumpet combo from Orphans Kitchen
Brunch at Orphans Kitchen doesn't get much better than when you combine the sweet and savoury delights of the crumpet and Southland cheese roll. The housemade crumpet has a fluffy centre and a crisp outer shell that has been glazed in honey, making it a sweet finishing note to follow the ooey-gooey melted goodness of the indulgent cheese roll. A match made in heaven.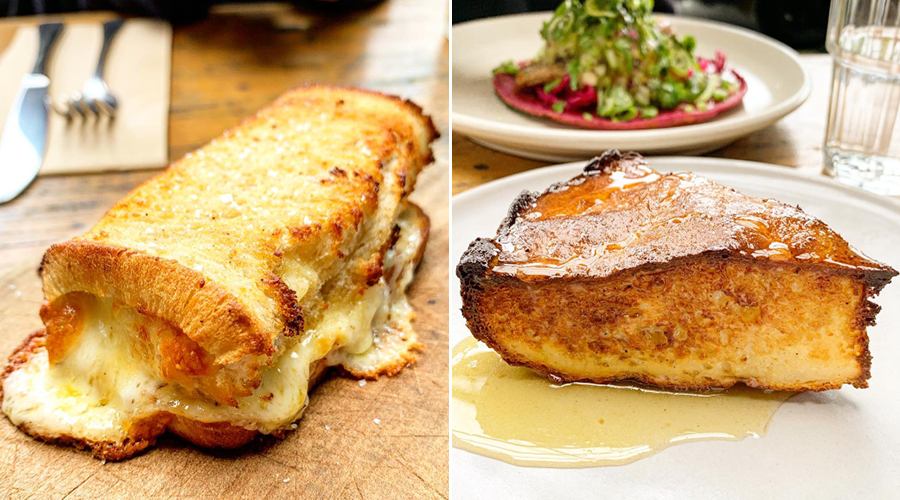 Korean pancake from No. 1 Pancake
The location of No.1 Pancake (between two universities) alongside its cheap pricing has seen it continue to be a favourite among the students of Auckland for almost 15 years. Its Korean pancakes (hotteok) come in many different varieties, but the most popular is the classic cinnamon sugar-filled. The texture of the pancake itself is delightfully chewy and the fact that it has been slowly pan-fried means that it boasts a crisp outer layer, creating a happy contrast of textures with every bite.

Pavlova from Cibo
For over 20 years, Cibo has been serving Aucklanders with premium quality food and service, but it's the stalwart's pavlova that is the dish we most associate with it. Taking the Kiwi classic and adding a sophisticated spin, Cibo's pavlova is by far the best in the city. Whether it's served with fruity lemon or indulgent salted caramel, all of Cibo's famous pavlovas are decadently delicious and are the perfect way to end a meal there.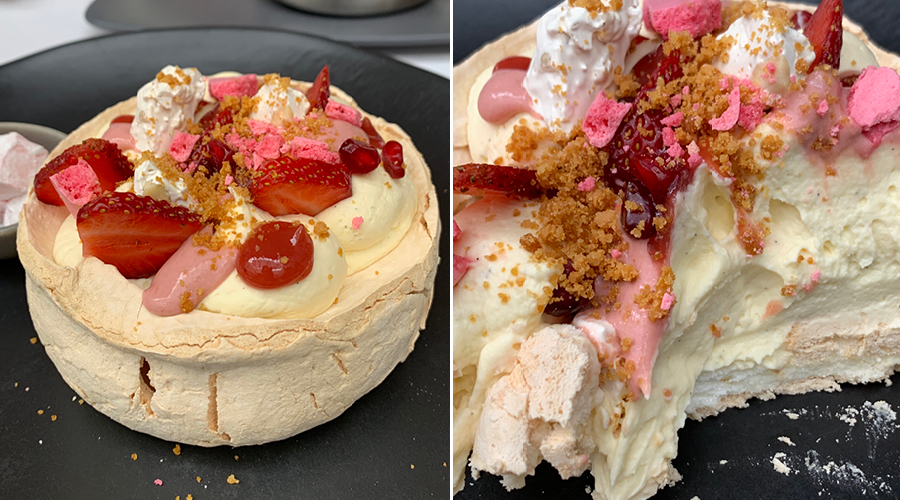 Lollipop chicken from Paradise
In Auckland, if you're craving Indian food, Sandringham Road is the go-to spot and Paradise is the place to drop into. Whether dining in the restaurant, opting for a buffet or grabbing a quick takeaway, the lollipop chicken is one dish you simply must try. Comprising beautifully-marinated chicken that slides right off the bone, the tender texture and moreish flavour of this dish makes it impossible to stop after one serving.

Signature sashimi platter from Cocoro
Any lover of seafood can agree that Cocoro's signature sashimi platter is one of the best in Auckland. Made up of over 25 different varieties of the freshest finds of the ocean, Cocoro's platter is about quality as much as it is about quantity, and fresh sashimi is just a fraction of what this platter covers. It also includes clams, crayfish tail and sea urchins and is presented in such a beautiful, decorative way that the envious eyes of every other patron in the restaurant will be glued to your table.