We've long been fans of the gastronomic creations at Aqua S Ice Cream Parlour, so much so that we've been relentlessly crossing the ditch to visit this Sydney hotspot for quite some time. Finally answering our prayers for a taste of Aqua a little closer to home, the renowned parlour has brought its viral sensations to Queen Street. We know it's winter but trust us on this one, these frozen treats are worth devouring no matter the weather.
If you haven't yet heard of Aqua S, let us enlighten you. Edible works of art that make your mouth water and your hand reach for your smartphone simultaneously, these Instagrammable treats are more than just your average ice cream. The unprecedented dessert sees a whipped tower of sea salt soft serve embellished with an array of sweet delights, including popping candy, toasted marshmallows, fresh popcorn and a cloud of pillowy candy floss.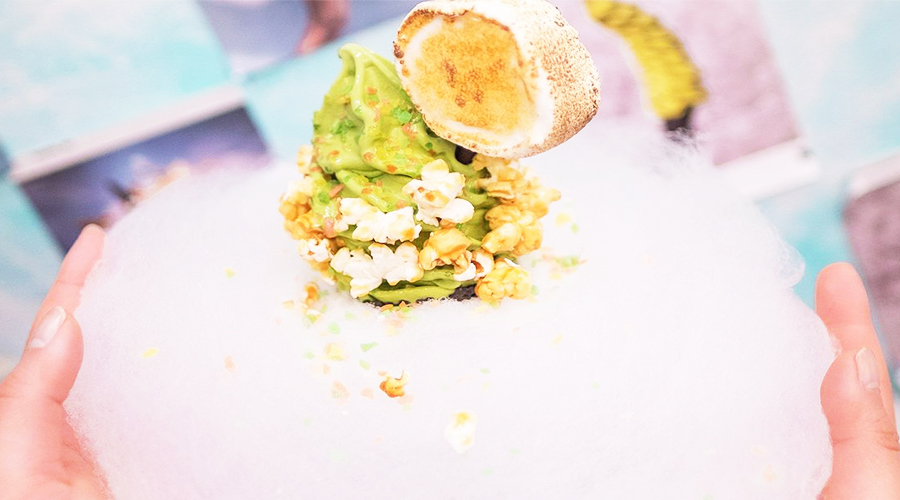 If sea salt isn't your thing, the ice cream connoisseurs offer a fortnightly rotation of alternatives, and if their past flavours are anything to go by — think Earl Grey, lime cheesecake, rose lychee and even tofu, you can bet you are in for an experience like no other. Due to open this week, keep an eye out for more details to get a scoop of the action.
Opening Hours: 
Sunday – Thursday 11am-10pm
Friday and Saturday 11am-11pm
Aqua S Ice Cream Parlour
287 Queen Street
Auckland