Taking a parcel of fish and chips to a scenic spot is one of life's simple pleasures (see our favourite fish and chips here). But while it's an undeniable Kiwi classic, fish and chips can become somewhat repetitive. So, we've decided to round up some other delicious takeaways that will still deliver the quintessential, summer experience in a more unique way.

Azabu at Auckland Fish Market eat at Silo Park, Auckland CBD
Serving fish minus the batter and oil, Azabu at Auckland Fish Market is the place to go for fresh summer takeaways. It's offering includes numerous types of sushi and sashimi alongside slightly more indulgent options like soft-shell crab bao and karaage chicken. Either sit out in the Auckland Fish Market courtyard or take your tasty meal to one of the benches facing the water along Silo Park.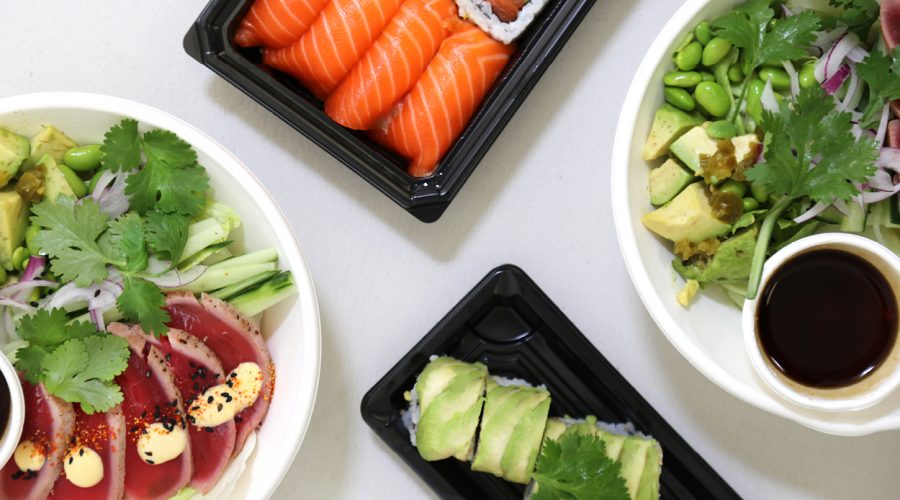 Café Hung Viet eat up Mt. Victoria, Devonport
Located in the heart of Devonport, Café Hung Viet is a local favourite, renowned for its authentic flavours of Hanoi, Vietnam. The takeaway menu features a varied range of fresh summer rolls, banh mi sandwiches and larger dishes like salt and pepper lamb shoulder. This is a Café Hung Viet staple which tastes even better when enjoyed from the pinnacle of Mt Victoria looking out over Devonport and beyond.

Andiamo eat on Sentinel Beach, Herne Bay
This Herne Bay local is renowned for serving some of the best Italian in town and being one of the best restaurants at which to enjoy a sundowner. But, due to its popularity, its ambience usually comes with a boisterous and busy crowd. If you're after a dining experience that's more relaxed, ask for your food to-go (our favourite dishes include the fried calamari and the spicy salami pizza) and take it down to peaceful Sentinel Beach to enjoy by the water.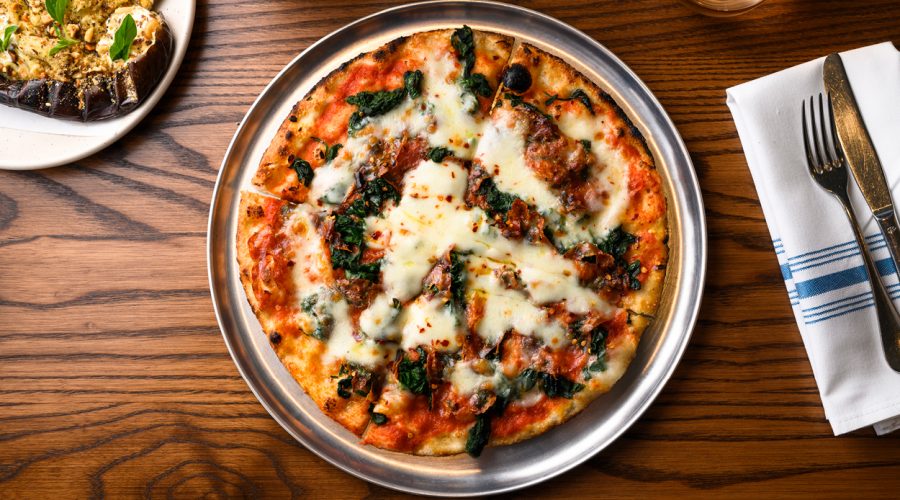 Mission by the Beach eat on Mission Bay Beach
Despite the fact that this bar and eatery boasts one of the best beachside settings in Auckland, Mission by the Beach still allows its customers to get their food to takeaway, for anyone who wants to sit quietly on the beach and dig their toes into the sand. And while Mission's fish and chips are undeniably delicious, don't go past the tacos — the charred prawn version is basically summer wrapped in a tortilla and is one of our favourite go-tos.
Happy Boy eat up One Tree Hill, Epsom
If you're adamant on eating fried fish but still want to try something new, head to Happy Boy and get the turmeric fried fish bao-ger. The soft steamed buns contrast to the crispiness of the fried fish, while the added shallots, tamarind chilli, herbs and smokey chilli mayo, pack this morsel with punchy flavour. Order one to take away and head up One Tree Hill for a romantic landscape in which to enjoy it.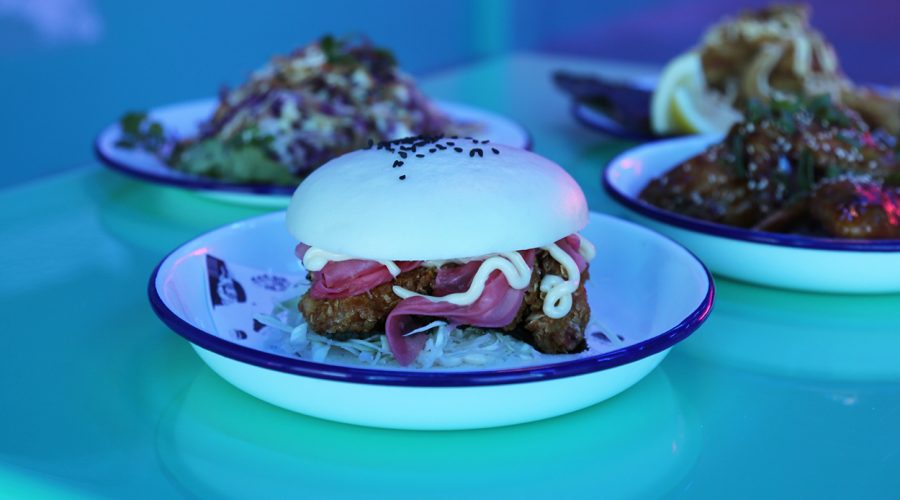 Dante's Pizzeria eat on Browns Bay Beach
There are pizza restaurants and then there's Dante's Pizzeria, an Italian restaurant that remains true to Napoli flavours. Over the years, Dante's has grown and expanded all around Auckland, but the Browns Bay location is one of our favourites, not least because of it's location, right by the beach. Order a quattro formaggio to-go and pick a spot on the sand for dinner with a view.

Gerome eat at Judges Bay, Parnell
The fried kataifi prawns at Gerome might be one of Auckland's best renditions of the seafood and is one of the dishes that has us constantly returning to this modern Greek restaurant. And while Gerome boasts a beautiful interior space, we like to request the prawns to takeaway before heading down the road to find a scenic spot at Judges Bay — especially as the weather gets warmer.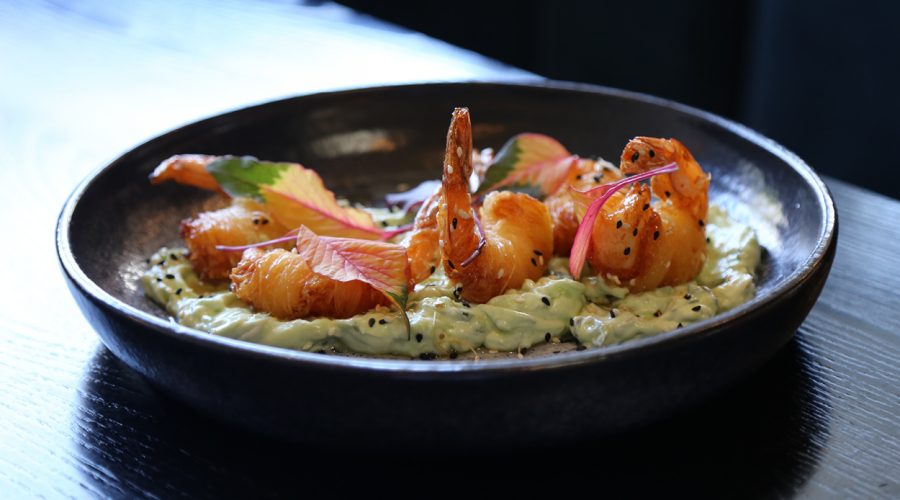 Mr. Zhou's eat up Mt. Eden Summit
Tucking into a mountain of noodles and dumplings on top of a mountain is something everyone should do once in a while and considering that Mt. Eden spot Mr Zhou's offers some of the tastiest Asian takeaways in town, it only makes sense to enjoy some of its delicious dishes up the nearby Mt. Eden Summit. Whether it's the pork and chive dumplings, the combination fried noodles or the spring onion pancake, it's hard to go wrong with this Mt. Eden staple.