The acclaimed Johannesburg-born, Adelaide-based chef Duncan Welgemoed is bringing South African fare to Auckland with a one-night-only culinary takeover at The Grill by Sean Connolly alongside renowned Adelaide winery Ochota Barrels.

Having worked with the likes of Gordon Ramsay, Heston Blumenthal and Michael North, Welgemoed has an impressive culinary history and has built a solid reputation for himself in the culinary world. His restaurant in Adelaide — Africola — is touted as a must-visit spot in South Australia and Welgemoed is renowned for creating colourful and flavoursome dishes that place a strong emphasis on vegetables, seafood and rotisserie meats. He is a man who believes in the power of flames, cooking his food over a fire whenever possible, which imbues in it an unprecedented smoky flavour and aroma. It's a level of culinary expertise that hasn't gone unnoticed, with the likes of Gary Mehigan (a judge on MasterChef Australia) referring to the restaurant as his favourite place to eat in Adelaide.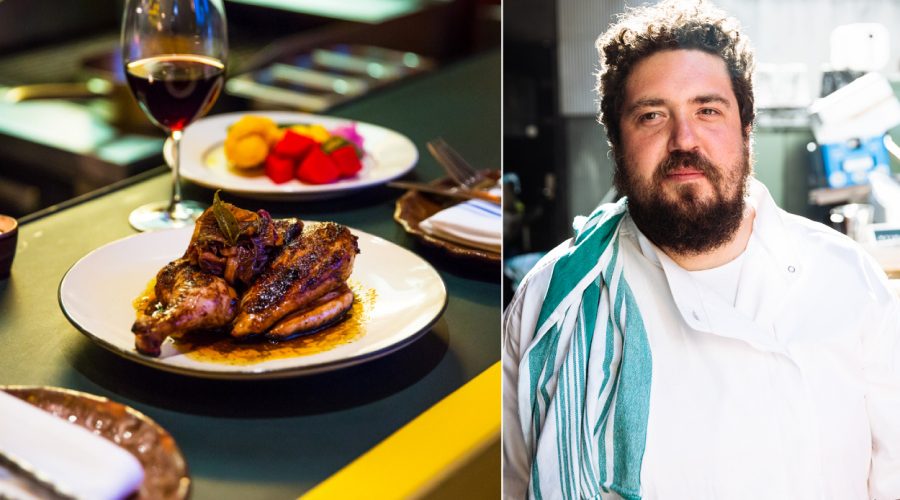 Acclaimed chef Sean Connolly has also added his voice to the groundswell of praise for Welgemoed, calling his Adelaide eatery one of "the best restaurants around," and articulating similarities between it and Connolly's own The Grill (both proffer simple but perfectly executed food). As such, Connolly is opening the kitchen of his renowned SKYCITY steak house, The Grill by Sean Connolly to Welgemoed for a very special, one-night-only dining experience on Saturday 25th May.
Attendees will be treated to a curated, four-course menu of South African cuisine conceived and prepared by Welgemoed himself. And beyond the delicious food, a line up of speciality, naturally-made wines from Taras Ochota will ensure the dishes are in good company (Ochota is a good friend of Welgemoed and his natural wines feature heavily on the menu at Africola).
A dining experience that is not to be missed, we are giving one lucky Denizen the chance to win two seats to Africola Hits The Grill. Click here to enter. Bookings are essential so click here to reserve your spot.
Africola Hits The Grill will take place on Saturday, 25th May from 6:30pm until 9:30pm.
*This competition has now closed. Congratulations Kylee Trebilco*
The Grill by Sean Connolly
SKYCITY Grand Hotel
90 Federal St
Auckland
(09) 363 7067