Recent evidence suggests that ice cream might just be the best thing between sliced, well, anything. Take your dessert sarnie to the next level with these delicious ideas.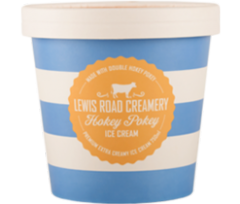 The Sweet 'n' Salty Ritzarooni
Harnessing our national devotion to hokey pokey ice cream, these snack-sized sandwiches are the perfect post- dinner treat. Complementing the good stuff (Lewis Road Creamery's Premium Double Hokey Pokey) by nestling it between a pair of slightly salty Ritz crackers, the pint-sized wheels are given an added crunch thanks to having been rolled in a bed of crushed nuts. Totally manageable in size and incredibly delicious in taste, these bad boys are sure to go down a treat.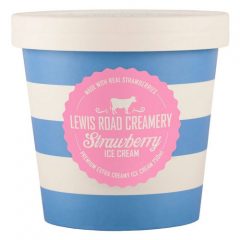 Strawberry Shortcake Sandwich
Because nothing marks summer quite like the presence of strawberries, Lewis Road Creamery's Premium Strawberry ice cream makes the perfect foundation for this blushing seasonal delight. To prepare, simply cut two slices from a Madeira (or sponge) cake, about 2cm in thickness, and slather a healthy amount of softened ice cream in between. Use a heated butter knife to spread the ice cream with ease. Top with more ice cream and garnish with a few fresh strawberries for a gratifying dessert that's not too sweet nor decadent.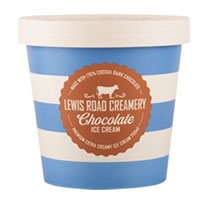 Fire & Ice Doughnut Burger
For those looking to spice up their lives this summer, we have your ideal comrade: a chocolate ice cream doughnut sandwich with a twist. All you need to get this fearsome favourite underway is a fresh doughnut, a big ol' scoop of Lewis Road Creamery's Premium Chocolate ice cream, and a generous douse of hot sauce of your liking (we like one with a medium to hot kick that's mellowed out by its frozen counterpart). This is one to wrap your laughing gear around.