Despite the summer holiday season nearing an end, the temperatures have been soaring, so it's time we got out there and made the most of the warm afternoons with a crisp beverage. Whether you're after a long day of drinking in the sun or a light libation during the golden hour, these are some of the summer drinks you need to try right now.
1. Sandía Smash from Soul Bar & Bistro
From the floral ceiling, outdoor courtyard and views of the waterfront, Soul Bar & Bistro is good all year round but reaches new heights during the summertime. The cocktail of the moment is the Sandía Smash, a concoction of vodka and Aperol along with summer fruits such as watermelon and lemon and finished with a dash of cane syrup.
2. Upstanding Citizen from Madame George
Situated on K'Road which is constantly buzzing no matter what time of the day it is, Madame George offers a delicious list of staple cocktails. The undeniable stand-out, however, is the Upstanding Citizen. It's simple, fruity, floral and most importantly, strong. The green apple juice is spiked with gin and sweetened with berries, wood sorrel petals and soda to add some sparkle.
3. In Wonderland from Saint Alice
Just like the name promises, this drink is bound to take you to wonderland. The cocktail creation from Saint Alice is almost too good to be real, comprising Absolut Vodka, maraschino cherry liqueur and French orange Cointreau. The flavours and sweetness are all brought out by the added rose and raspberry syrup and refreshed by a dash of citrusy, orange pulp.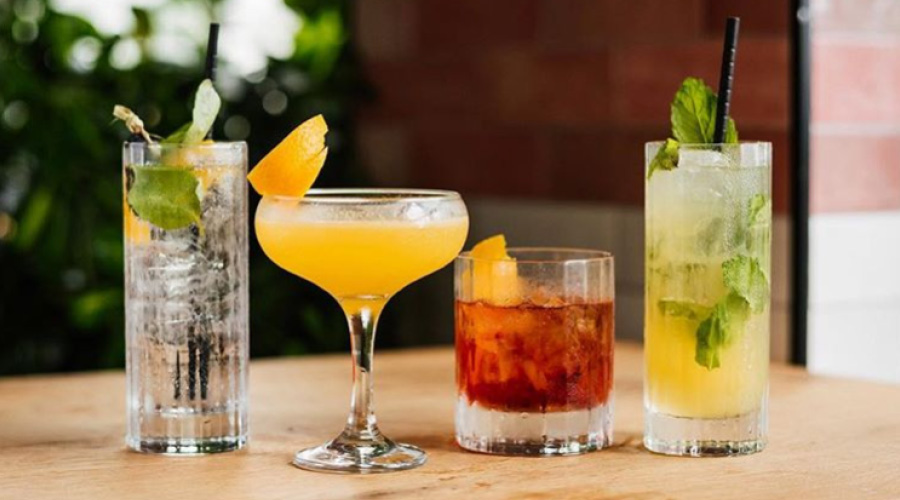 4. Margarita de Verde from Azabu
We're all aware that Azabu's Peruvian and Japanese fusion dishes are out of this world and its Roji Bar cocktail list certainly levels up to the food. The heavy favourite is the Margarita de Verde, comprising a base of tequila which is mixed with avocado for creaminess and jalapeno and lime for that extra kick.
5. Reverend Stiggins from Euro
The latest addition to Euro Bar & Restaurant's summer cocktail menu is the Reverend Stiggins and it has all the necessary elements to cool your senses. The tropical cocktail's main ingredient is a pineapple rum and it is topped with crisp mint leaves to add freshness. Live your best life, take a seat outside and soak in the views of the Waitematā while you sip on this summery drink.
6. Seasonal Aperitif from The Parasol & Swing Company
Viaduct Harbour's rooftop bar, The Parasol & Swing Company has earned the reputation for coming out with some of the most unique cocktails in town and it showcases this creativity in its summer menu. The drink of the moment is a combination of Marmalade gin, mandarin Campari cordial, spice and Provence rosé.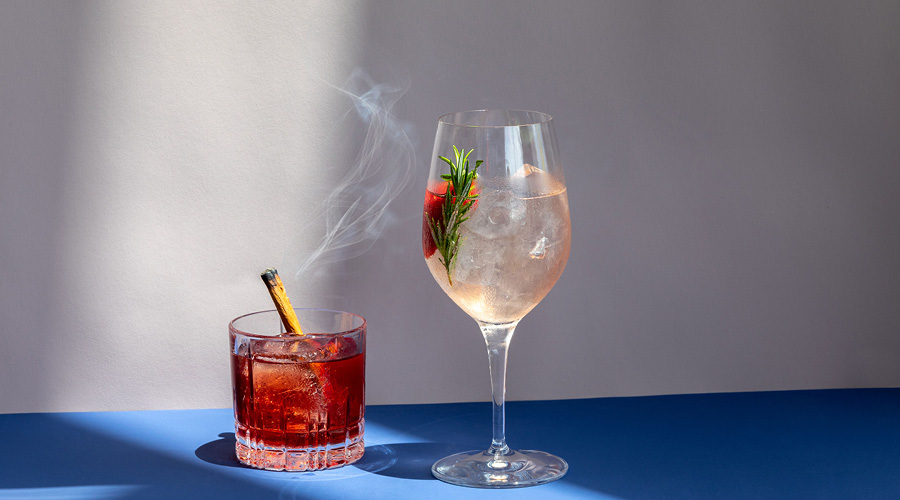 7. GG&T from Satya Chai Lounge
Spice up your summer with Satya Chai Lounge's GG&T. Granted, you can never go wrong with the classic combination of gin and tonic but this is more than just your usual G&T. Satya puts its own spin on things by adding a special housemade cardamom spiced gin and you'd be surprised at how a little bit of spice can go such a long way.
8. Fresh Watermelon juice from Grand Harbour
Simple yet perfect and just what we need in the summer heat. Grand Harbour's fresh watermelon juice is purely just blended watermelons to make a glass that doesn't fool around. No additives or preservatives whatsoever, just a tall glass of sweet natural fructose that will leave you feeling cooled down and refreshed.