This time of year often means hitting the road in the pursuit of visiting loved ones, shacking up at the bach, or heading to festive pastures with friends in tow for the New Year. In light of as much, it pays to have a few out-of-town eateries up your sleeve. We've scoured the country's cities and provinces to unearth some of this year's most promising new gastronomic openings.
Banh Mi Caphe — Hamilton
We admit that it opened at the very end of last year, but Hamilton natives Anh and Pat Chaimontree have been doing such an outstanding job of plying the people of Hamilton with their delicious Vietnamese fare that we felt it rude not to include them on this year's list. Having been trained in the cuisine since watching her grandmother cook as a child, Anh has honed her craft to deliver flavoursome, family style food, from street food through to fresh noodle dishes and salads.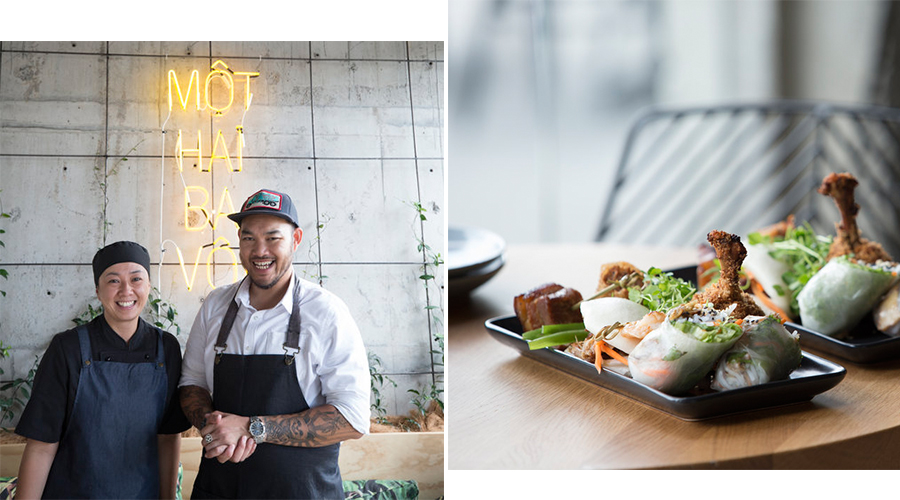 Amazonita — Christchurch
Set within a den of opulence, Amazonita has been shaking up Christchurch's dining scene ever since it opened earlier this year. Inspired by its lush, namesake region in South America, the lavish setting gives way to an array of gastronomic delights including ceviche, crispy squid and lamb shoulder with salsa verde. Each dish lies somewhere at the intersection of Mediterranean and South American cuisine, enhanced by a lineup of tantalisingly good cocktails (think Frozés and Hemingway daiquiris).
Rosie B's — Queenstown
Wild Legend Fiordland lobster is said to be some of the best on the planet and it's a delicacy they are serving with pride at this cosy new Arrowtown eatery. But that's not all, every piece of meat on Rosie B's menu is sourced from local, free-range farms and much of the produce foraged nearby. This is a restaurant that enshrines the region's very best food and serves it in seriously aesthetically pleasing environs.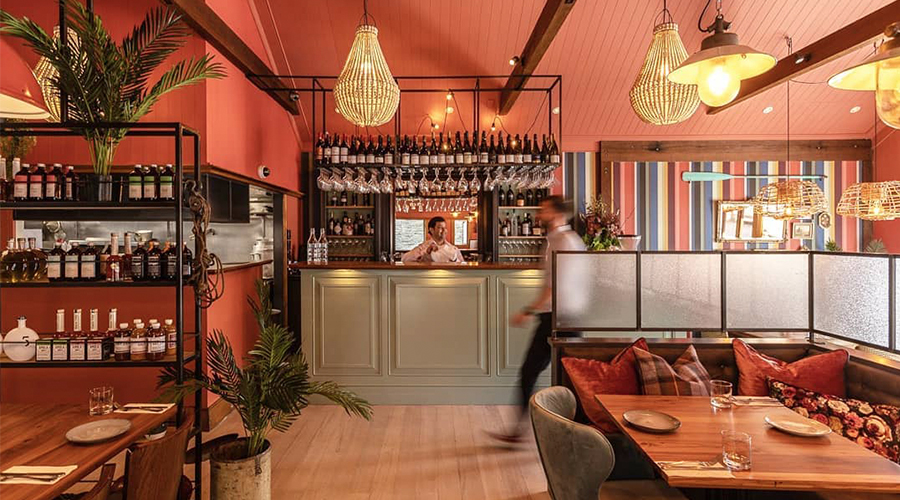 Craggy Range — Hawke's Bay
Craggy Range Winery has long been a coveted destination for those visiting the bay, but a recently completed three- month renovation at the hands of Izzard Design has seen both the dining and accommodation offering completely overhauled. Central to the fresh fit-out is an open plan kitchen from which Head Chef Casey McDonald is serving a Hawke's Bay tasting menu where every dish is sourced from a different part of the region. A new bar area paves the way for an enticingly reworked bar menu while the outdoor area has been titivated to encourage visitors to linger for longer.
1154 Pastaria — Wellington
Not ones to shy away from delivering a damned impressive eatery, the capital city has been swept off its feet by ultra-cool new pasta joint 1154 Pastaria (or just "eleven fifty four" for short). Named after the earliest known reference to pasta and executed by the acclaimed team behind sister pizzeria Scopa (the Bresolin brothers) and their business partners, the menu features classic, handmade pasta dishes done incredibly well and a beautiful organic wine menu to match.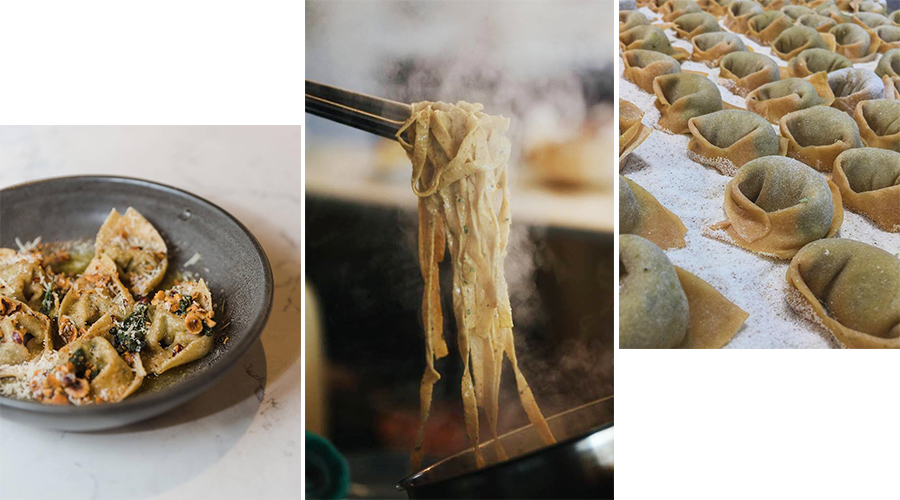 Rothko Jr. at Sculptureum — Matakana
Matakana sculpture garden Sculptureum is already well known for its on-site restaurant Rothko, but a new addition to its enticing garden setup is furthering the gastronomic pull. Two shipping containers have been repurposed for the destination's sprawling lawn area and are serving up the gratifyingly simple likes of spicy fried chicken, gluten-free battered fish from the nearby Lee Fisheries, and cold beers from Hallertau Brewery. What more could you want?
Charlie's — Waiheke Island
It's a well-known fact that Waiheke Island is home to a panoply of standout wineries, but casual beachside eateries (strangely for an island) are fewer and further between. Enter the new and improved Charlie Farley's (or just Charlie's, as its new moniker reads). Now owned, operated and reinvigorated by renowned restaurateur Richard Sigley, the Onetangi eatery gives way to crowd-pleasing dishes like poke bowls, fresh oysters, burgers, and, of course, an elevated offering of fish and chips. Open for breakfast, lunch and dinner. They also have an excellent to-go offering.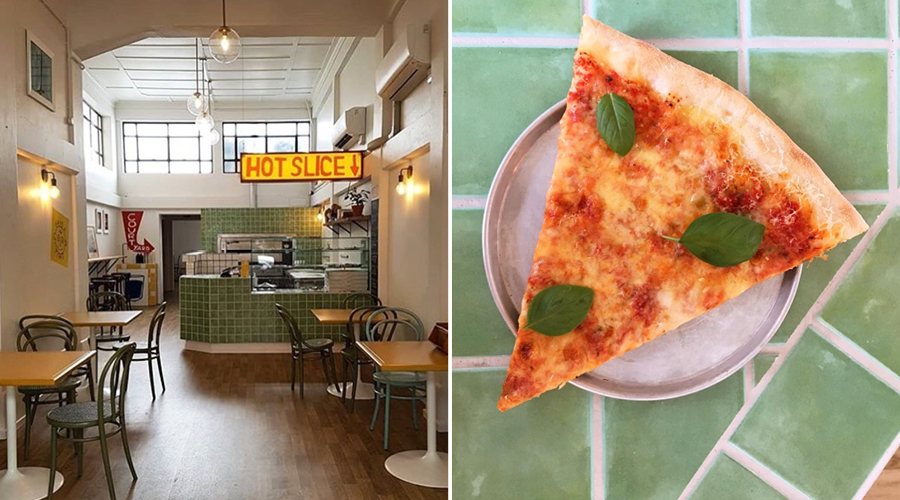 Vinci's Pizza — Napier
Run by none other than Mr Vinci himself, this new Napier hotspot is serving up the pizza pie just as should be; big, thin-crusted and extremely tasty. It's been so popular since opening only two weeks ago, they've been running out of dough. Hopefully, they'll be prepared for the holiday onslaught. Lord knows we love a good piece of Capricciosa.
Tay Street Store — Mount Maunganui
From bountiful salads and fresh juices to real fruit soft serves and excellent coffee, this Mount Maunganui pitstop is worth having on your radar for when you inevitably pass through the laid-back beach town.