1. Brown sugar doughnuts
If doughnuts could change lives, consider us brand new people. We don't quite know exactly how Rosebank Coffee & Kitchen's brown butter beauties are crafted, but what we can tell you is that you'll be lusting after one long after you've dusted off the last crumb. They're simple but perfect.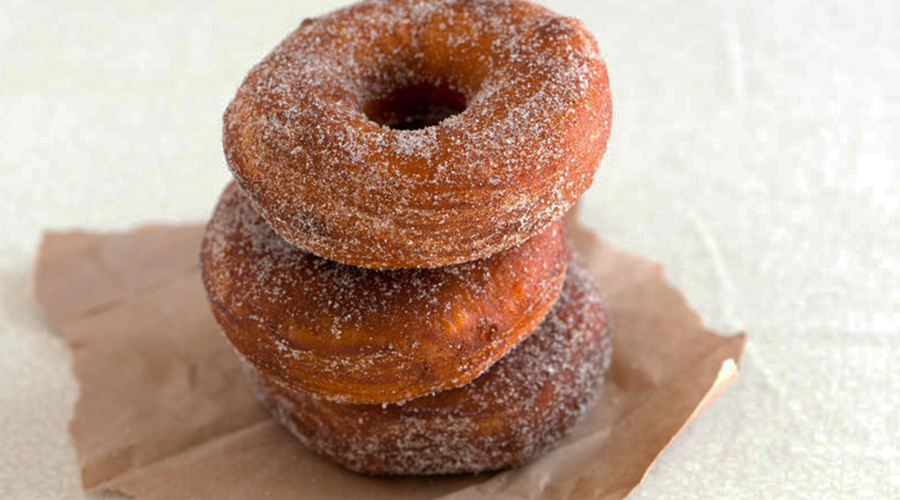 2. Bluff oysters
It might be an obvious one, but seriously, there is no better month than the one we're in to overindulge in the plump, seasonal mollusc. With every worthwhile eatery around town throwing down deals that are too good to resist, we're going long when ordering them by the dozen. Pass the champagne, would you? See more here. 
3. Sour cocktails
For fear of something out-of-body happening if we were to imbibe yet another Aperol Spritz, we've decided to mix things up with a peppy alternative, the sour. From the whisky to the Amaretto, to the Pisco kind they sell at Azabu's Roji Bar, you'll find us at the bar mixing up our cocktail du jour with one that's light and zesty.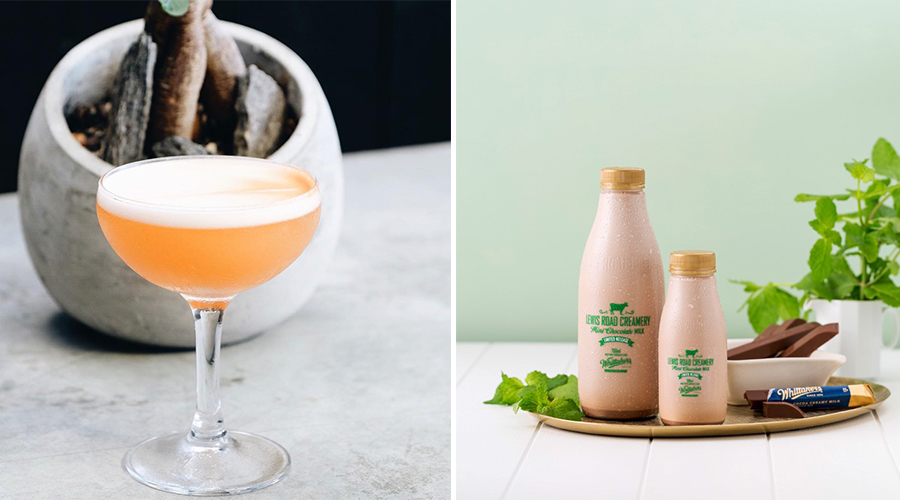 4. Mint Chocolate Milk
Here for a good time, not a long time, Lewis Road Creamery's latest cult product has legs. We've been enjoying the minty chocolate drop in the office at approximately pick-me-up o'clock (aka 3.30pm).
5. Burgers and BBQ by the beach
We're still grilling al fresco while the weather permits. Mission Bay Pavilion has just the ticket with a Beach Bites session going down over the next few weekends. With Bobby Brazuka & Friends on the decks from 4-7pm on Friday and Saturday and a coinciding happy hour, there will be plenty of beef brisket burgers, ribs, and prawns rendered delectably delicious. With good vibes and great food on the go, you'll know where to find us.
6. Ceviche
We love ceviche, but too often it leaves us wanting more, in delivering on punch and flavour. Barulho, unsurprisingly, gets it bang on with plenty of lime, seasoning, coriander and chilli. The intensely fresh concoction is served on a crunchy blue tortilla with an overall effect of making you want to order another.
7. Anything with corn
Speaking of tortillas, the corn at the moment has been exceptional. We've taken to Ostro's new Harmony pork belly (pictured) with new season sweetcorn as our go-to dish. It's a heavenly affair that won't be around forever, sweetened ever so slightly with green grapes, almonds and red wine jus.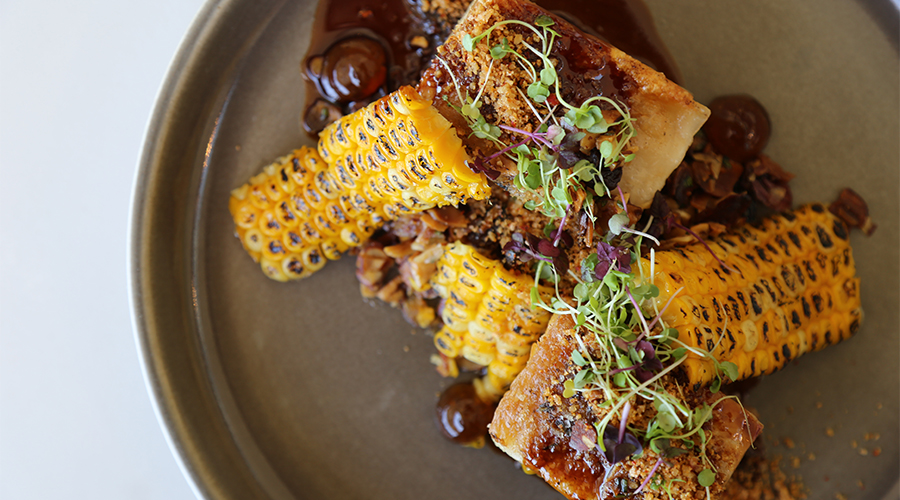 8. French toast 
If we were to triangulate the time, taste and place for the revival of the kitsch, egg-soaked bread brekkie, we'd probably pin it on the opening of Major Tom. The eatery's pleasantly sweet serving hits all the right notes with its dulce de leche panna cotta topping and fresh seasonal berries to boot.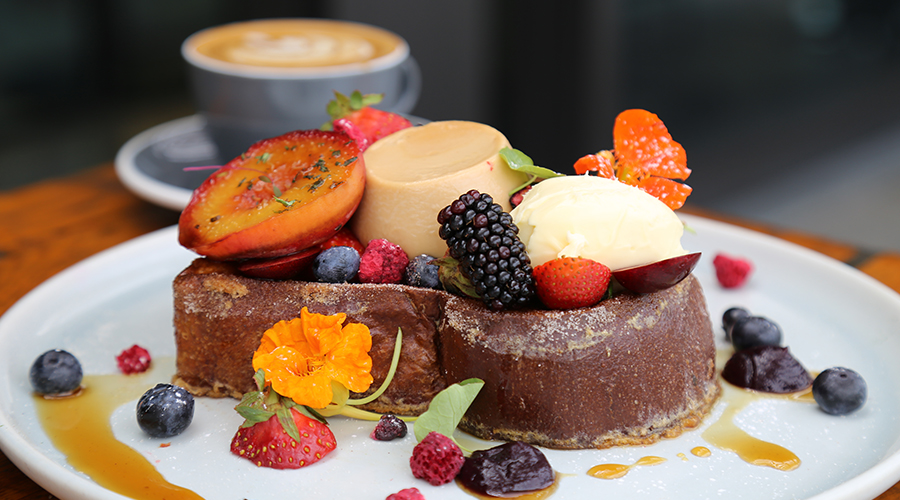 9. Peanut butter protein smoothie
Yummy, healthy, satisfying, and a little bit salty — make way for The Botanist's smoothie of the moment.
10. Wagyu skewers from Azabu
New to the menu, these juicy tender skewers are our new favourite way to consume Wagyu. The four, generous skewers are grilled to tender, juicy perfection, served on a bed of mashed potato and with a medley of diced veg and pico de Gallo.