The first word that comes to mind when thinking of Tel Aviv, is 'alive'. A young thriving city, Tel Aviv is a surprising metropolis in the middle of a complex and profoundly historic land. It has so much to offer: design, culture, lively nightlife and some of the best food in the world.
For a country unfortunately steeped in religious conflict, there is a youthful and positive energy that ripples through Israel's main city. Walk down the streets at 11pm and you'll notice that every establishment is buzzing with young families, friends and their dogs (Tel Aviv has the highest ownership of dogs per capita in the world). There is a sense of ease and a joie de vivre that Tel Avivians elude, mainly because life in Tel Aviv is all about good food, family, friends and the beach.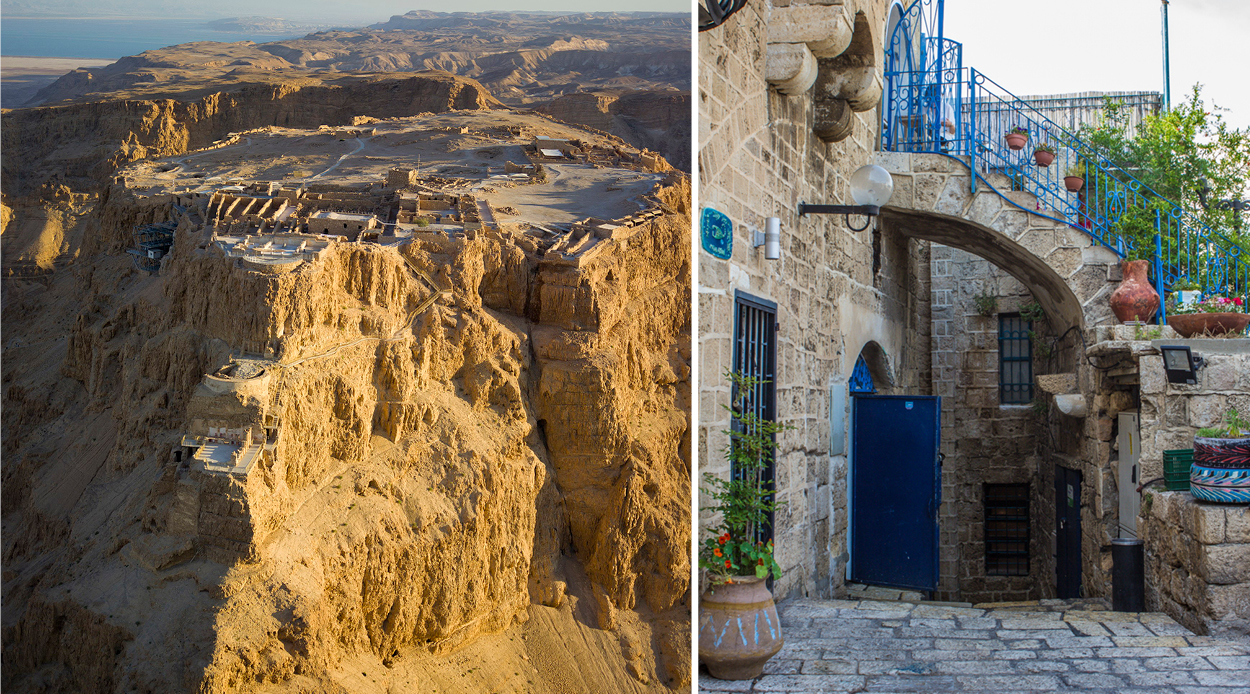 My first trip to Tel Aviv was back in 2017, an overdue visit to meet the extended family of my then partner, now husband and as such, my introduction to Israel was a whirlwind of family, food, and ticking off the must-dos: Jerusalem, the Dead Sea, a dawn climb up Mt Masada and exploring central Tel Aviv. It was wonderful. Knowing I would be visiting for years to come, I was determined to establish a connection with the city, so during our most recent visit (last year), that is exactly what I did.
We set up home in Neve Tzedek, an elegant little neighbourhood with a lively strip of boutique shops and cafes, and the perfect place for an Airbnb — it's walking distance to the beach, to old town Jaffa and Rothschild Boulevard, the main drag of Tel Aviv. We were conveniently located just metres away from Dallal, a French-Israeli bistro with a European-style cafe tucked down the sidewalk, which quickly became our morning go-to. On Fridays, it's normal to see the line winding out the door with families queueing to buy their challah (bread) for Shabbat.
The first thing I truly fell in love with in Tel Aviv was its architecture. Boasting the largest concentration of Bauhaus buildings in the world, Central Tel Aviv offers an awe-inspiring showcase of the clean modernist lines associated with the Bauhaus ideology, which has earned it the nickname, 'The White City'. Take a stroll down Rothschild Boulevard and you'll see what I mean. This architectural style was decided upon for the newly-established Tel Aviv in the late 1930s in large part due to its functionality and the socialist ideals it represented. For a guided tour of the must-see structures, there is a Bauhaus centre in Dizengoff, or I would recommend simply taking a stroll around the Lev Ha'ir neighbourhood to see a number of old and restored Bauhaus buildings.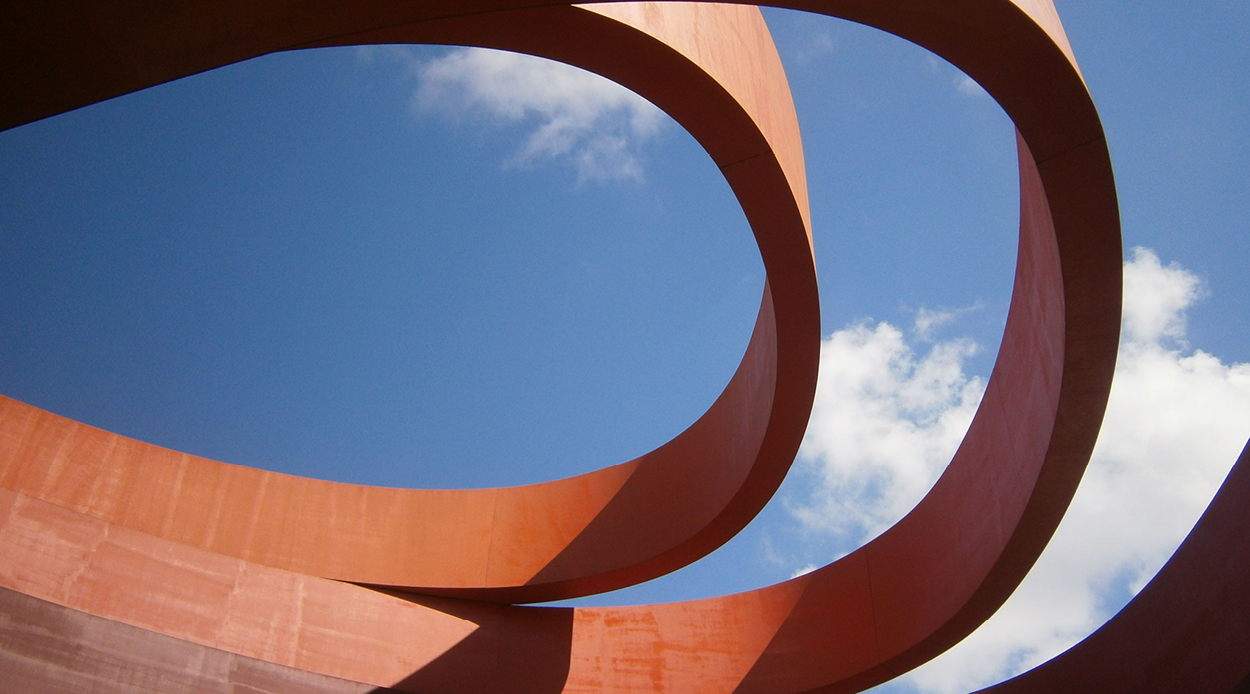 One of my favourite roads to wander down on our last trip was Bialik Street. On it sits the Bauhaus Museum, that hosts a selection of iconic furniture and design, as well as the eclectic Bialik House — home of the late Hebrew National Poet, Hayim Nahman Bialik.
From there I would wander to King Albert Square to admire the pastel visions of newly-restored Bauhaus and Art Deco builds, including The Norman Hotel. The Lev Ha'ir neighbourhood also plays host to Hotel Montefiore, one of our favourite spots for breakfast or an afternoon drink. The building itself features an eye-catching, pink Art Deco facade — you can't miss it.
Not all pockets of Tel Aviv are anchored by this idea of modernist design, however, which was very evident when we visited the ancient port of Jaffa. There, the buildings date back 4,000 years, long before Tel Aviv even existed as a city. Jaffa is also one of the few areas around Tel Aviv that has a mixed Arab and Jewish population, which makes its architectural offering far more varied. From beautiful old mosques to white stone alleyways and the famous flea markets, Jaffa is a place imbued with history.
But as 'old-world' as Jaffa may seem, it certainly felt like the place to be. It's fast earning a reputation as one of the best neighbourhoods to stay in, with a number of new luxe hotels popping up like The Jaffa — a former 19th Century hospital with a spectacular lobby. If, like us, you time your visit for a Friday morning, you'll be met with an uplifting experience. Friday is the day of rest, but not until the sun goes down. Before that happens, Tel Avivans are out in full force. There's music in the streets, cafes spilling out onto the sidewalks and markets humming with activity. We would happily perch at Shaffa Bar for a perfectly-plated Israeli breakfast and some excellent people watching.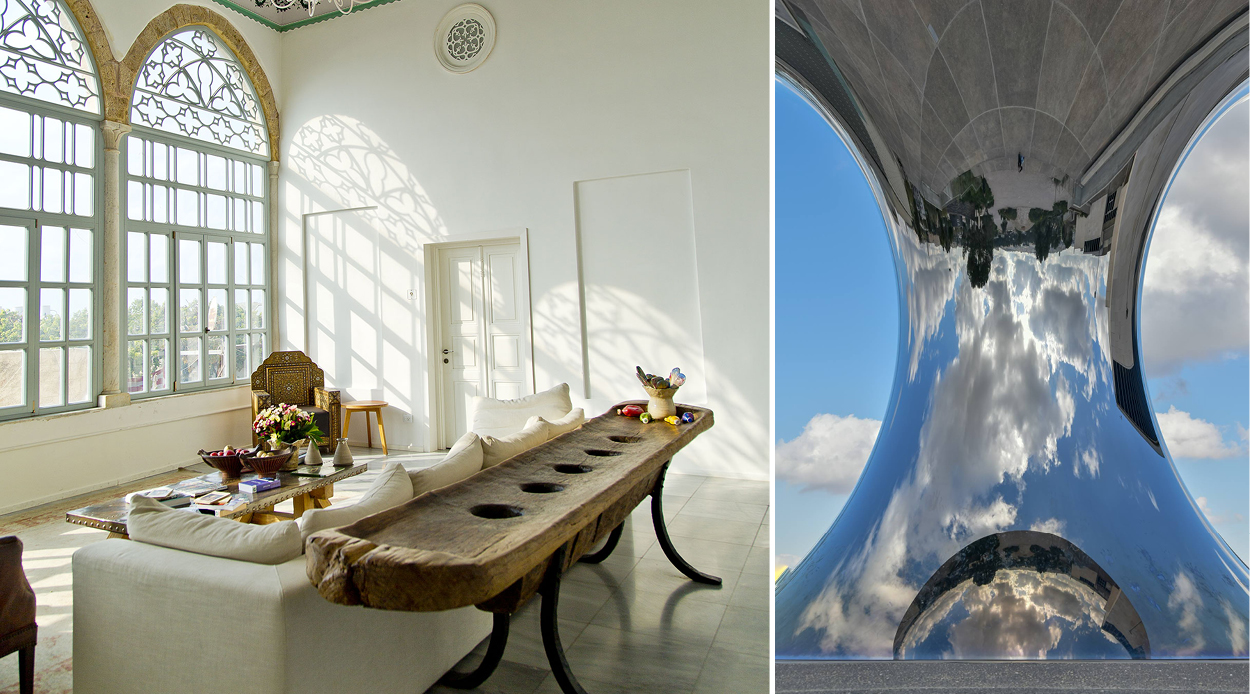 A visit to Jaffa offers an incredible view back onto the Tel Aviv cityscape. We would get there by bike or foot along the Teyalet (the main promenade). It's a great way to take in the buzzing beach scene along the way.
Beyond its architecture, its people and its scenery, I certainly couldn't talk about Tel Aviv, without mentioning the food. Bottom line — Israelis do food really, really well. We would head to the Shuk HaCarmel (Tel Aviv's largest food market) for local produce, spices or a delicious shakshuka.
Just tucked to the side of these markets is one of my favourite restaurants in the City — HaBasta. This unassuming little bistro served up delicious dishes created with fresh produce from the shuk, and a world-class wine list to match.
Elsewhere in Tel Aviv, any food offering that has passed through the hands of Eyal Shani — one of Israel's top chefs and the man behind Miznon — is guaranteed to be excellent. We found ourselves returning to local institution, Port Sa'id numerous times, which is a spot that truly encapsulates Tel Aviv. Here they serve beautifully executed local dishes and the space would be heaving every time we went, guests spilling out onto the terrace and stairs. While waiting for a table is expected, the atmosphere is very relaxed. We would grab a drink, sit on the stairs, chat with locals and take in the view of the neighbouring Great Synagogue.
Port Sa'id is refreshingly casual. Once seated, craft brown paper is slapped on the table along with a bag full of freshly-baked bread to soak up all the msabbaha goodness to come.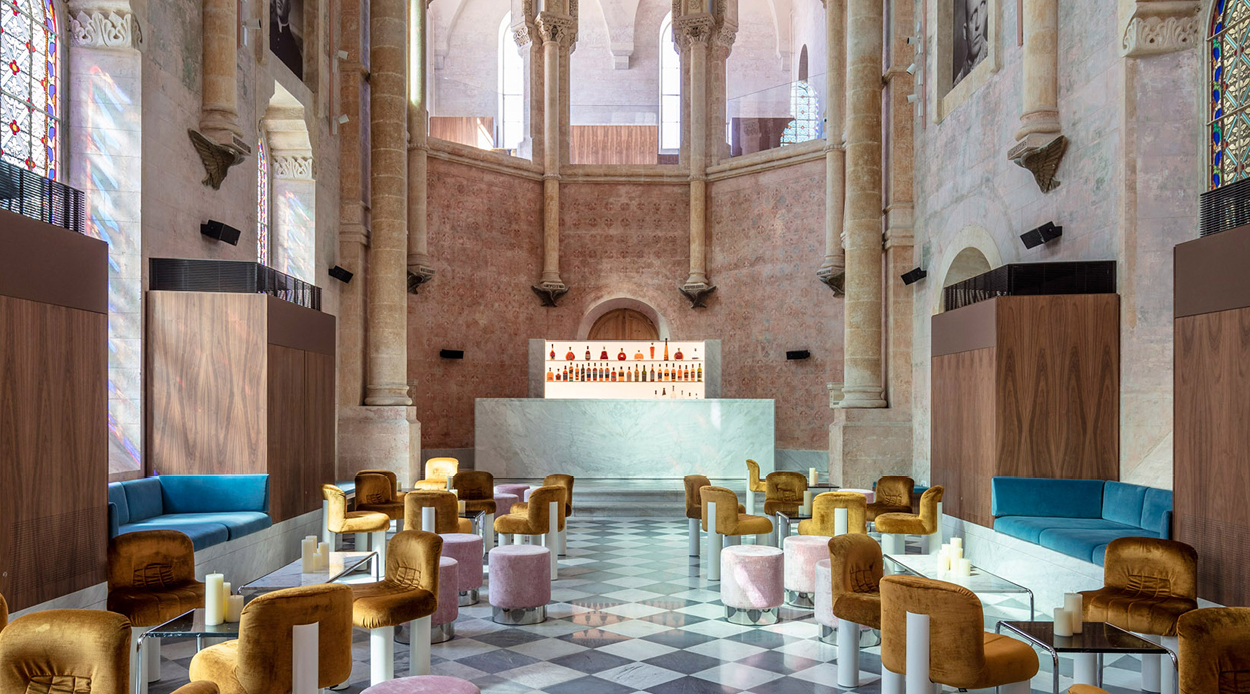 Another favourite pastime in Tel Aviv was visiting the city's many museums and galleries. Israel has the highest concentration of museums in the world and the Tel Aviv Museum of Art boasts a world-class curation. Walking around the exhibitions I became lost in some of the private art collections that had been donated to the museum — if not for the pieces themselves, for the fascinating lives of the benefactors behind them.
The Israel Museum in Jerusalem is also worth a day trip. Housing an incredible range of artefacts, from the Dead Sea Scrolls — the oldest biblical manuscripts in the world — to more contemporary pieces, it is a fascinating space, and even boasts an outdoor garden designed by Japanese-American sculptor Isamu Noguchi. We managed to catch Ai Weiwei while we were in town as well as an intriguing exhibition about the rings of Sigmund Freud. A visit here is a must.
I also made a sobering solo visit to Israel's Holocaust Museum — Yad Vashem, on recommendation from my mother-in-law. The building is an intelligent, thought-provoking concrete structure designed to walk visitors through the history of Jewish persecution, before opening out onto a breathtaking vista of Modern Jerusalem. The experience was profoundly emotional, but one I was glad I did. I would recommend it to anyone wanting to deepen their understanding of Israel's underlying cultural and historical landscape.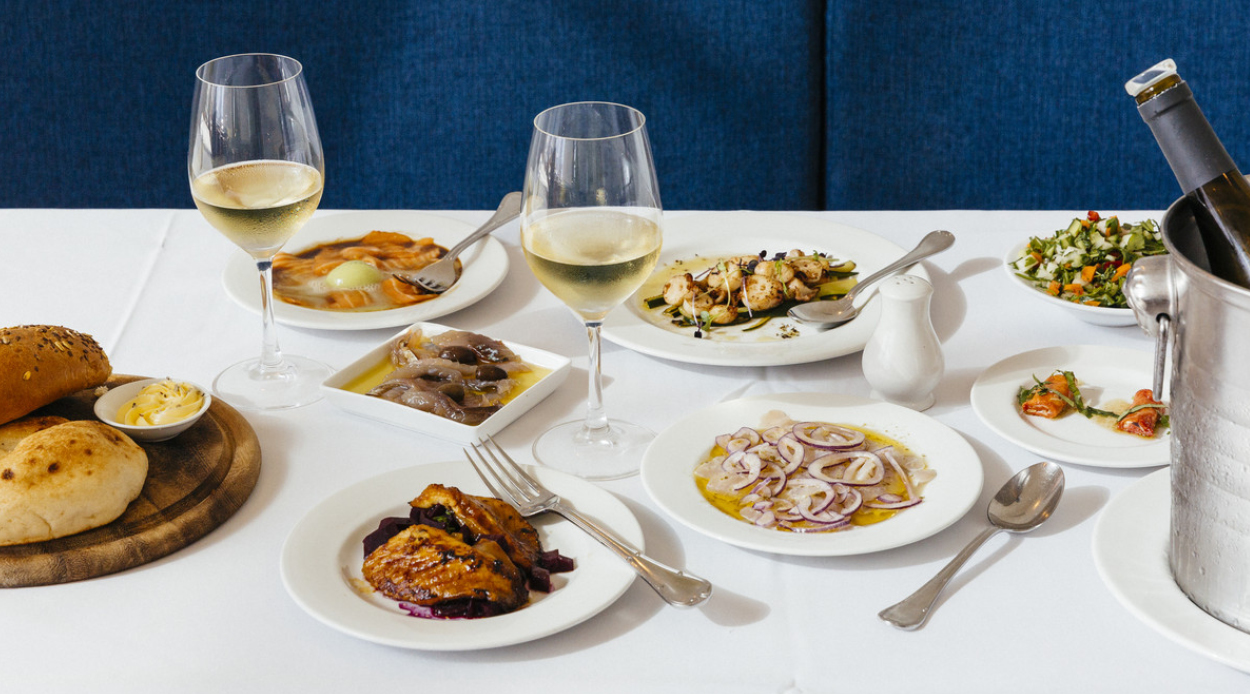 Finally, we managed to take a little time to explore some of the places just outside Tel Aviv, which I would recommend to anyone staying in the City for a good amount of time. Israel is small, which makes tripping around easy, and so day excursions and overnighters are the perfect ways to experience other pockets of the country.
Jerusalem is a no brainer. If not for its profound history and the fascinating life that simmers away there, at least for the museums and Mahane Yehuda — the renowned restaurant and shuk.
We made two trips to the Holy Land and both times we stayed at American Colony, a classic old hotel with beautiful gardens, a divine dining courtyard and a very impressive breakfast.
We also made our way up north to the ancient seaside town of Acre for a magical overnighter at The Efendi Hotel. This breathtaking boutique accommodation is set in two preserved Ottoman-style homes and offers exquisite treatments in its 400-year-old hammam (a traditional Turkish bath). We experienced some of the best food in Israel at the hotel's restaurant Uri Buri where I'd recommend trusting the charming waiter to order for you.
From Tel Aviv's friendly inhabitants to its unparalleled food to its breathtaking architecture and coastline, this City not only welcomed me with open arms but gave me a greater understanding of an ancient land into which I had never really had access before. It's a city that expands your world view and asks you to confront some of history's more uncomfortable episodes, but alongside this history sits an inherent energy of progress and a zest for life that not only leaves you inspired but ensures that no two visits will ever feel the same.