Paris has always attracted a certain type of person. Creatives, philosophers, entrepreneurs and elegant misfits who flock to the beguiling city to see if the same inspiration that served the likes of Le Corbusier, Hemingway, Piaf, Debussy and Van Gogh await them too. The gateway to glamour for some and a hedonistic escape for others, we have long adored its indulgent way of life. A landscape that finds harmony between heritage and progression, turn your eye away for just a moment and there's no knowing what you will miss.
New boutiques, world-class restaurants, lofty hotels and attractions are materialising at rapid speeds. Moreover, the entire ethos of the city seems to be shifting. Moving towards a more sustainable existence, courtesy of Mayor Anne Hidalgo's ambitious 'Paris Breathes' initiative, the changes rippling through the city are admirable and significant. For visitors, one of the most relevant developments is the introduction of a pedestrian-only walkway along the River Seine. Opened last year, it has transformed a clogged Parisian highway into a 3.2-kilometre trail along the bank, dotted with green spaces and play areas. Hidalgo's ongoing plan to minimise pollution levels in the city has seen the tenacious mayor vow to have Parisians swimming in the river in the not-too-distant future.
It's an exciting time for Paris, whose clichéd allure never fades. If you're planning a trip to the City of Light, heed our updated list of hotels, eateries and cultural attractions:
The New Hotels (everyone is talking about)
After an intense four-year renovation, this glamorous Hotel Ritz Paris is back and better than ever, fitted with much-appreciated modern amenities and plumbing and boasting a magnificent spa by luxury fashion house Chanel. Le Roch Hotel & Spa, conveniently positioned between the Louvre, Place Vendôme and Palais Garnier, is an elegant boutique hotel with a seamless blend of contemporary design and luxury service. There is something reminiscent of an Ace Hotel about Hotel Panache. Located in the 9th arrondissement, it's cool but not unapproachably so. The central Maison Albar Hotel offers 20s-inspired accommodation that puts a modern twist on classic Parisian glamour. Above all, it doesn't get much more prestigious than Hôtel de Crillon. Set looking over Concorde square, its refurbishment has seen the number of rooms reduced and the elegance emphasised, a directive that is, perhaps, best demonstrated in the two Karl Lagerfeld-designed suites, 'Les Grands Appartements'.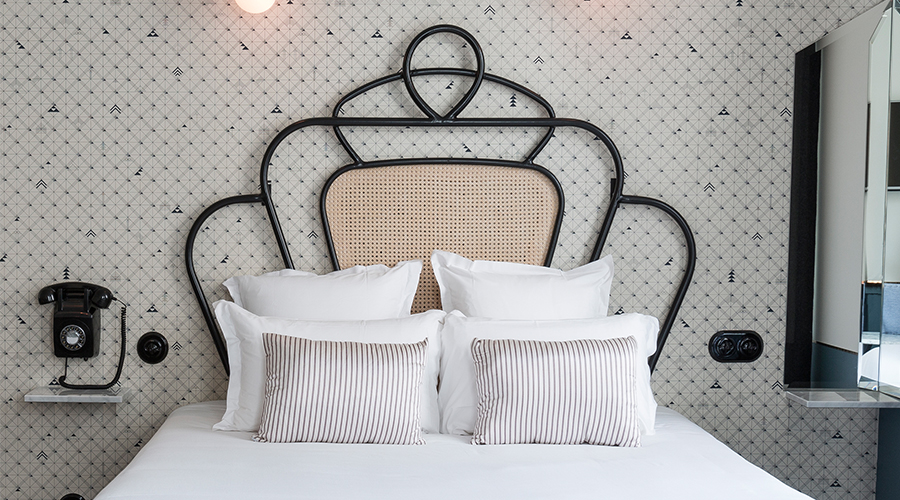 The New Restaurants (to book before you fly)
Situated within the must-visit Palais de Tokyo, Les Grand Verres has stratospherically raised the standard for museum dining. Its Mediterranean-inspired menu has captured the attention of food critics across the globe. Meanwhile, La Condesa sees acclaimed Mexican-born chef Indra Carillo finally unveil his own restaurant. Seating just 24 guests, the emphasis is on infusing traditional French fare with international flavours. For a taste of lively fusion of Israeli French and Moroccan cuisine, look no further than Balagan, whose name translates from Hebrew to 'beautiful mess'.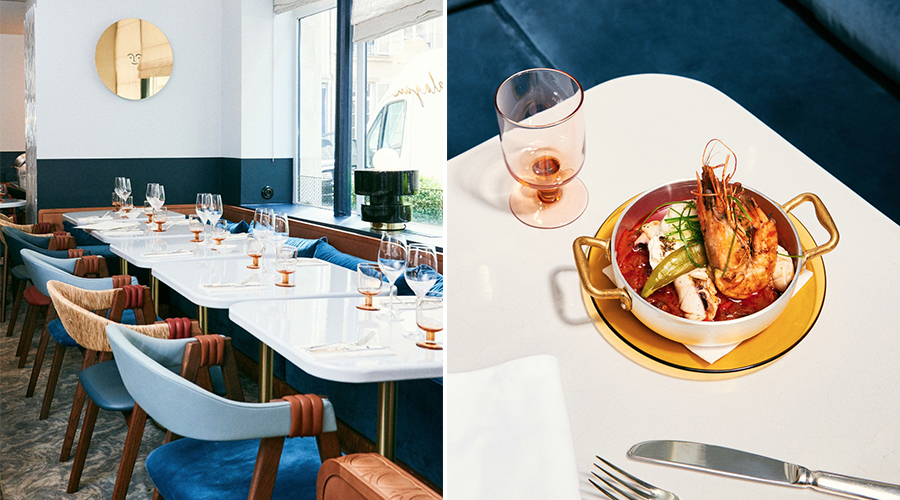 Must-do activities (for first-time visitors)
Firstly, head to breakfast at Café de Flore's terrace, aka one of the city's oldest coffeehouses. This is an experience that everyone has to live at least once in Paris. Order a croissant, freshly squeezed juice and coffee before sitting back to admire the entertaining clientele, which over the decades has included the likes of Jean-Paul Sartre, Simone de Beauvoir, Picasso and Sonia Rykiel. An extremely underrated activity is to climb to the roof of Galeries Lafayette and bask in the view over Palais Garnier and beyond. It takes a unique lens to the city's romantic rooftops and is a good excuse to do some shopping on the way in and out. Finally, the French are arguably bigger fans of aperitivo than the Italians, so make like a bona fide Parisian and head to favourite spots Frenchie Bar à Vins or Freddy's for an 'after work' nibble.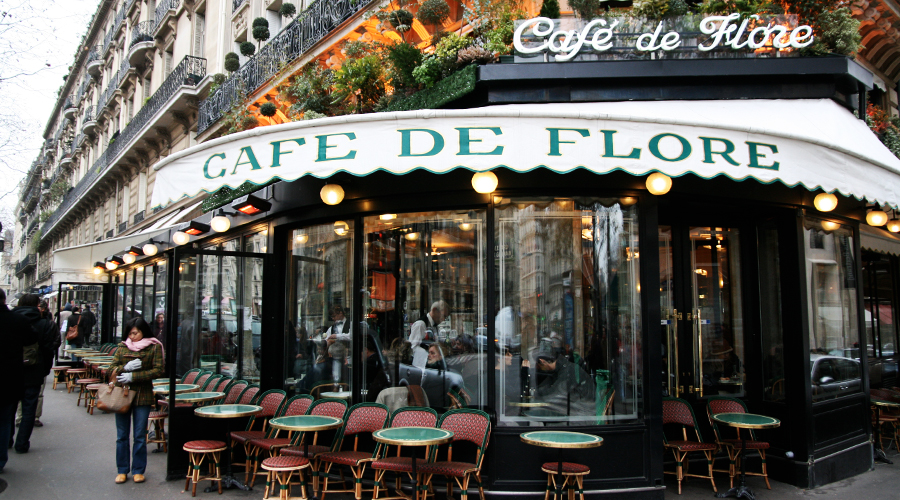 Out of the box attractions (to get your cultural fix)
Alexis Poliakoff, the son of modernist painter Serge Poliakoff (of the Parisian circle that included Marc Chagall and Wassily Kandinsky) has taken his artistic genes and applied them to the craft of figurine- making at Pixi et Cie. His niche clientele and superb craftsmanship mean that said figurines can sometimes fetch into the thousands so we suggest a 'look but don't touch' approach.
While the architecture alone is enough to inspire a visit to the exhibition space that is Grand Palais, positioned at the bottom of the Champs-Élysées, there is almost always an incredible show going on (you can check the website here). Situated in the Bois de Boulogne, LVMH's Fondation Louis Vuitton is an impressive Frank Gehry creation housing a panoply of modern and contemporary art. This year's principal exhibition 'In Tune With the World' will bring together artists such as Takashi Murakami and Mark Bradford.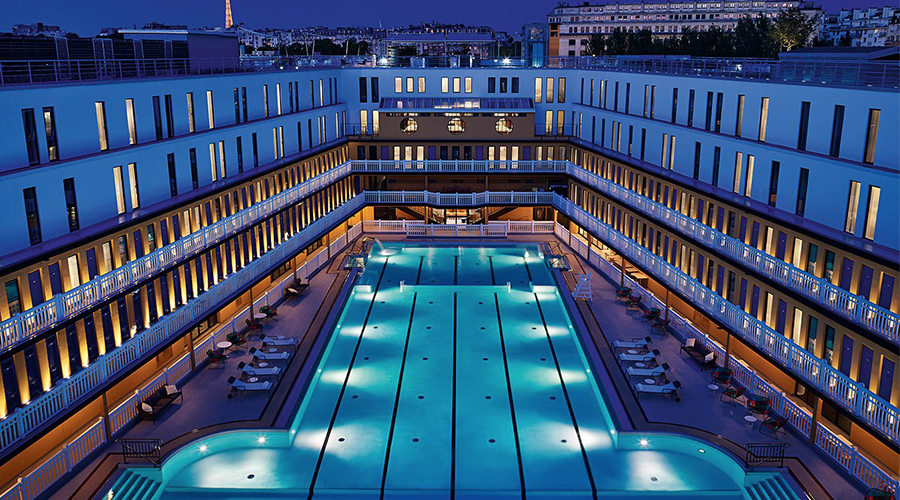 Venture a little further to the picturesque Bois de Boulogne and you will encounter Piscine Molitor. After falling into disuse in 1989, the Art Deco Olympic pool — at almost 100 years old — was rebuilt from scratch and now boasts two pools flanked by a four-star hotel. No wonder it stands as a 'monument historique'. The first retrospective in Paris devoted to Belgian fashion designer Martin Margiela is currently happening at Palais Galliera till 15th July. It traces his career, from his first collection in SS89 to SS09. Renowned for his non-conformity to the traditions of both the fashion system and the construction of garments, the exhibition will be a telling insight into his creative process.