Los Angeles is so much more than its Hollywood reputation. The sprawling metropolis houses some of the most experimental restaurants, unique bar concepts, best shopping and cutting-edge exhibitions in the world — and there's always something new. Considering it's only one flight from home if you're planning your next getaway, this exciting city should be high up on your list (and not just as a stopover on the way to Europe).
Here are some of the new openings and ground-breaking attractions drawing us to the City of Angels right now…
Somni
Nestled inside The Bazaar at Beverly Hills' SLS Hotel sits Somni, an ambitious dining concept from acclaimed chef José Andrés. Offering an ever-changing tasting menu of around 20 courses, the cuisine sees a mix of modernist culinary technique, Spanish influence and multi-sensory components. With a name that translates to 'dream' in Catalan, and a hefty price point of $235 per person, this intimate, 10-person-only experience is a once in a lifetime. Proving to be one of the hottest tickets in town, on the first Monday of every month at 10 am, tickets for the next month go on sale… but you need to be quick.
SLS Beverly Hills, 465 South La Cienega Boulevard, Beverly Hills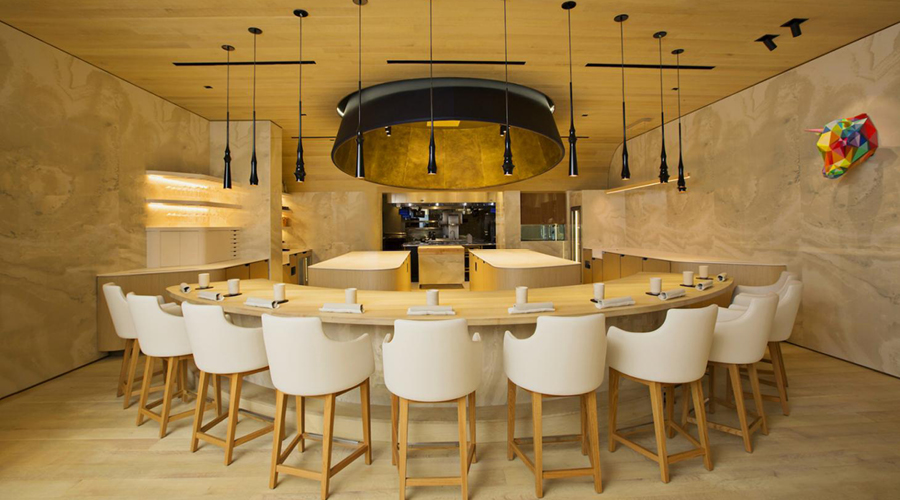 Lost Spirits Distillery
Allow us to let you in on this secretive little spot in LA's Arts District, touted as the 'Disneyland of liquor' and the 'Willy Wonka booze factory.' Lost Spirits Distillery offers award-winning whisky and rum, but it's the tour of its premises that is truly compelling. Offering an unparalleled experience that sees a mixture of science, intrigue and mystery, tour-goers are taken on a journey of awe-inducing surprise where each space of the distillery has been designed to reflect the liquor being tasted. 'Whisky Island,' for example, is a library room visitors have to take a literal boat to. It's no wonder this place won Best Distillery Tour In The World earlier this year.
1235 East 6th Street, Los Angeles
Ai Weiwei takes over LA
The renowned artist is set to stage something of a takeover, with three exhibitions heading to LA in late September/early October. His first show launches at Marciano Art Foundation on September 28th and will comprise a series of large-scale installations dealing with issues around the refugee crisis as well as seeing representations of the Chinese zodiac in Lego and traditional kite-making textiles. The day after that, he launches the inaugural exhibition at Jeffrey Deitch's new Hollywood gallery, which will showcase a wider range of his work including an installation he originally showed in Berlin in 2014 made from 6,000 salvaged wooden stools. Finally, on October 4th, the artist sets up yet another installation, this time in collaboration with United Talent Agency for its new gallery in Beverly Hills. Having helped the agency create their permanent artist space Ai Wei Wei will showcase a number of his marble sculptures there for this third exhibition.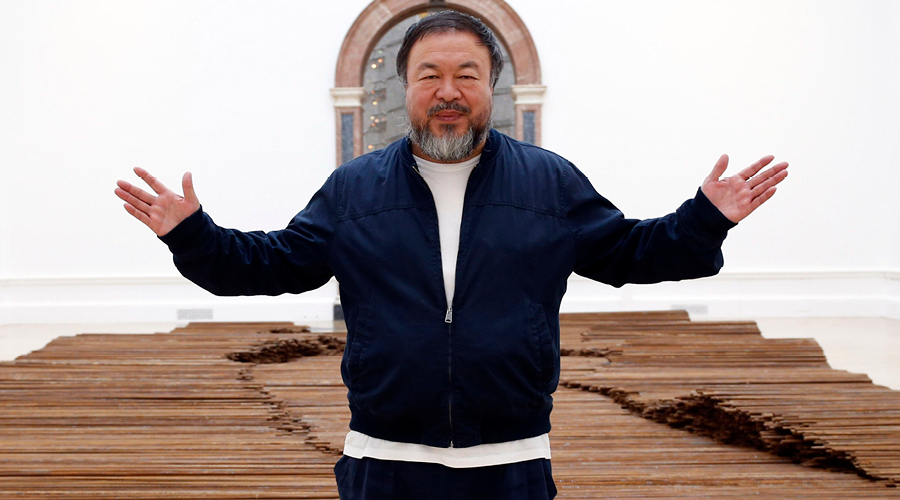 Majordomo
From the culinary powerhouse, David Chang, behind New York's Momofuku comes Majordomo — a new restaurant with a dense, ever-changing menu to reflect the city it's in. Rather than recreating his New York outposts, here Chang offers dishes like stuffed peppers with Benton's sack sausage and buttermilk, and innovative noodle dishes like Tapioca Lo Mein with ong choy, garlic and krill that sit alongside Grilled Prime Rib Steak with pickled onion rings, Thao's greens and chilli jam. Refusing to be categorised into Korean, Japanese, European etc. Chang's newest venture is a wide-reaching, unique foodie experience, and one to book before you fly.
1725 Naud Street, Los Angeles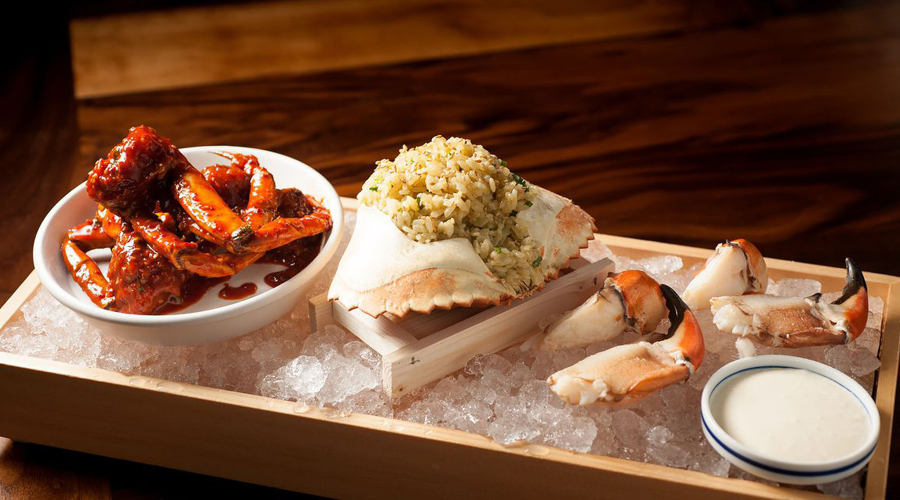 Chateau Hanare
Acclaimed restauranteur Reika Alexander, of New York's En Brasserie, opens Chateau Hanare as a new arm of the iconic Chateau Marmont. Set in a previously unused bungalow of the Hollywood hotel, this restaurant sees a kaiseki-style menu of fresh, precise Japanese fare served in its intimate but approachable set-up.
8097 Selma Avenue, Los Angeles
The Native Malibu
This cute, mid-century modern hotel has popped up in picturesque Malibu and offers visitors a series of interconnected bungalow accommodation in the unspoiled woodlands of the Malibu Hills. Capturing mid-century charm with a contemporary twist, think pastel pops, tactile touches, copper accents and distinctly 'cool' graphics, this simple hotel is promising a laid-back, relaxed LA experience where you can switch off a little from modern life.
28920 Pacific Coast Highway, Malibu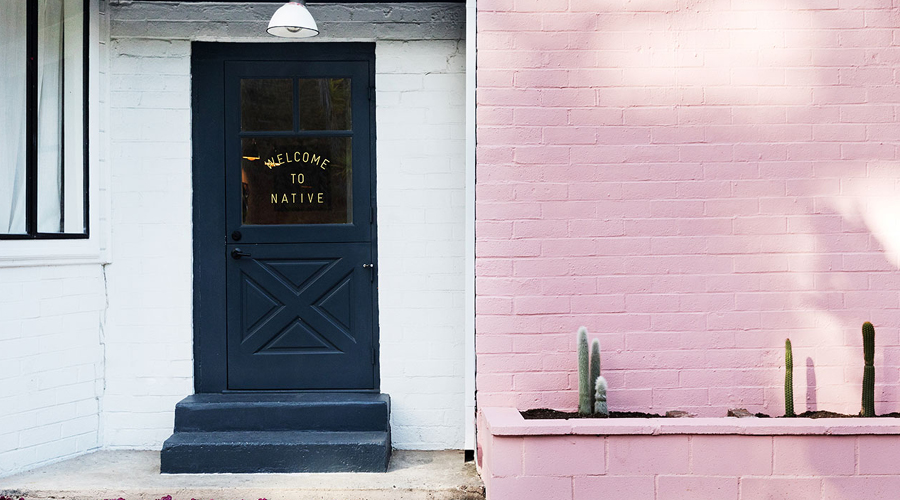 Jim Henson Exhibition
The man behind the muppets, Jim Henson has a dedicated, travelling exhibition and it has landed at LA's Skirball Cultural Centre. The Jim Henson Exhibition: Imagination Unlimited offers a portrait of a man who was, in many ways, a visionary and traces four decades of his career. It includes an iconic Kermit The Frog among 25 other historic puppets as well as sketches, behind-the-scenes materials and interactive elements.
2701 N. Sepulveda Blvd, Los Angeles

Barbette
Located in LA's West Hollywood neighbourhood, this sumptuous French dining room is offering full-scale European charm to diners and drinkers alike. Effortlessly combining elements of old-world glamour with modern sensibilities, this new hotspot serves elegant, French fare and features a beautifully finished marble bar, opulent velvet booths, mirrored walls and artistic interjections, all illuminated by the after-dark glow of a series of contemporary light fixtures.
7511 Santa Monica Blvd, West Hollywood