For 14 years, Working Style founder Chris Dobbs has been holidaying with his family in Matapouri Bay. Situated on the east coast of the North Island, with Tutukaka just to the south, this small yet stunning beachside community is the ultimate retreat from busy Auckland life.
While Working Style's flagship is now situated in Parnell (with five stores around the country), Matapouri is where Dobbs first established the brand in 1987, and it is now one of the biggest suiting stores in the Southern Hemisphere. The drive and perseverance required to get a brand to this place doesn't afford much downtime, so Matapouri is even more essential as a place to provide respite.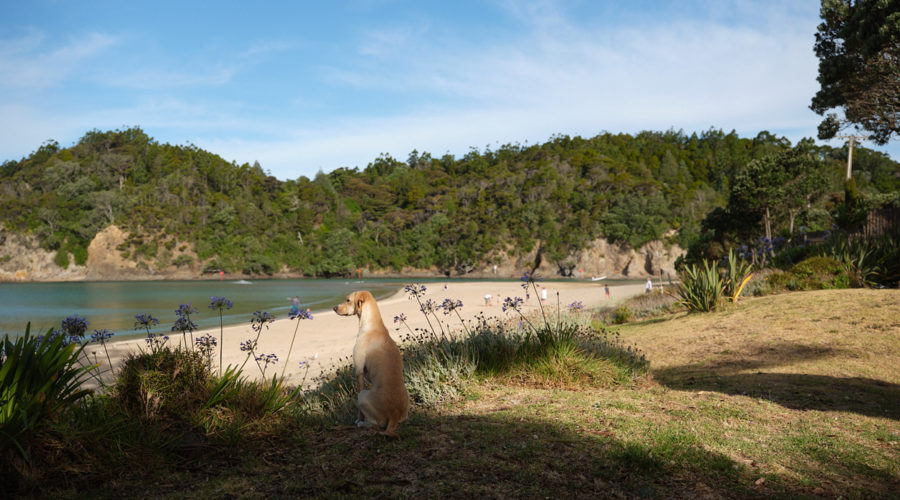 Speaking of drive, the journey via State Highway 1 to the beach is an essential part of decompressing and getting into holiday mode. The all-electric Mercedes-Benz EQC adds a seamless touch to the journey, treading quietly on the road and delivering superbly smooth and efficient acceleration. With three children and Oscar the dog, pit stops are always peppered throughout the journey north — such as at La Nonna Italian Bakery at Kaiwaka (more on the best places to stretch the legs and grab a bite below).
Beyond Auckland's city limits there are plenty of opportunities to enjoy how the EQC handles the winding roads that lead to the coast. The Mercedes-Benz easily climbs the twisting corners of the Brynderwyn Range and, once over its pinnacle, the generous windscreen fills with views out to the spectacular Ruakaka coastline.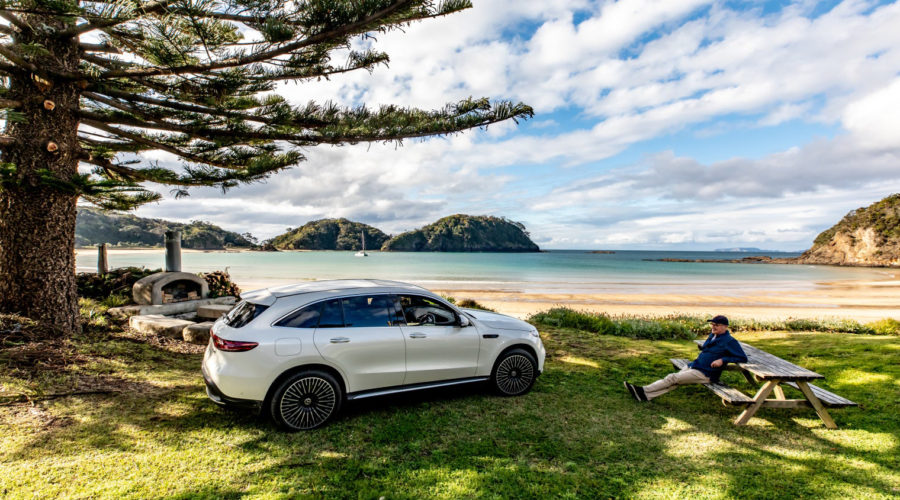 To reach the beach house, Dobbs turns off the road onto a shared, unsealed lane and parks on the grass, within easy reach of facilities to charge the EQC for the journey back to Auckland. With a hefty charging range of 434 kilometres, the EQC easily goes the distance.
The house doesn't have any internet connection (just how the family likes it) and this unpretentious beachside community provides the perfect place to take a breather from the often-frenetic pace of life. Here, Dobbs shares his secrets to a well-rounded Matapouri getaway.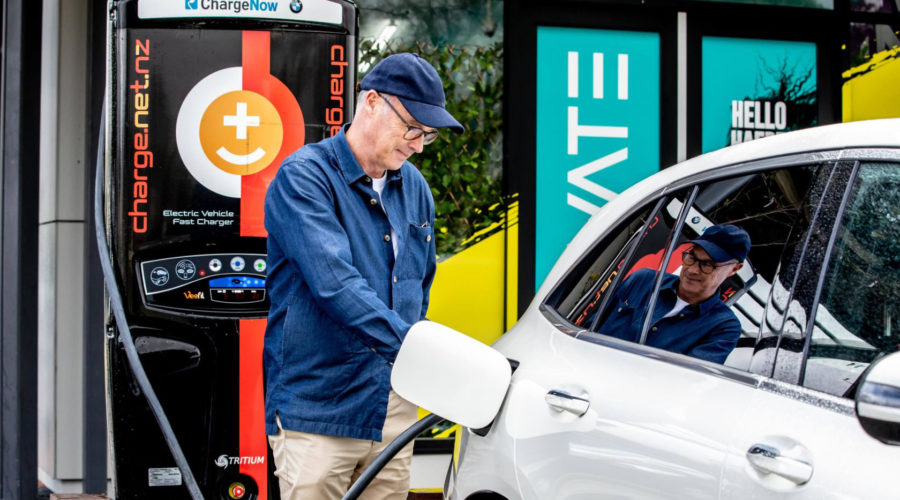 On the way
Dobbs and his family usually stop at La Nonna Italian Bakery at Kaiwaka, about 90 minutes out of Auckland, to catch up with owners Ilia and Eva Petro and stock up on delicious baked goods. Their cabinets are filled with Italian-style baking, plus a few nods to Kiwi classics like steak and cheese pies and, a favourite, the cream-filled doughnut.
The next stop – Huanui Fresh Produce and Black Stump Coffee Shop in Glenbervie – is a must for weekend supplies. Their fresh produce, much of which is organic, is grown locally on the area's long-established orchards – Huanui is the district's oldest and dates back to the 1870s.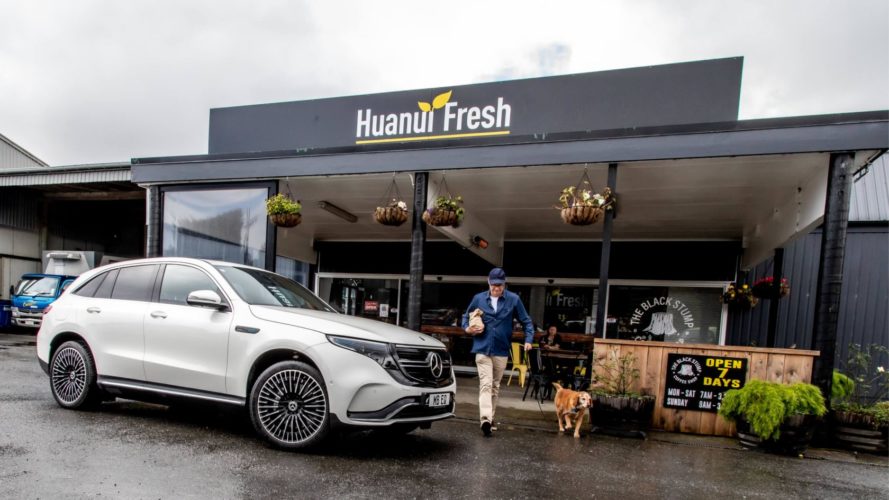 What to do
Dobbs and his family are dedicated active relaxers, and while Matapouri is laidback by design, there's plenty to keep one occupied. As well as daily swims and runs, there are coastal walks, tennis and surfing. Dobbs recommends The Poor Knights Marine Reserve as a diving and snorkelling destination. "National Geographic ranked the Tutukaka coastlines as the second-best in the world – we feel that they got that wrong," he says. Around 20 miles off Matapouri lies Poor Knights and the marine reserve, where underwater life is protected from all forms of fishing. An abundance of snapper and kingfish will entertain and delight those brave enough to be in the water.
Keen surfers need to know about Woolleys Bay and Sandy Bay, where surfers enjoy the left and right-hand breaks. "Without a doubt, Sandy Bay is the best surfing spot on the coast. It's just over the hill from Matapouri Bay and has a consistent easterly swell that creates a beautiful wave for young and old."
If you're after a breathtakingly scenic walk, the Northern end of Matapouri beach provides access to the Headland track which runs above the rugged coast and allows entry to the famous Whale Bay. The track then loops back to Matapouri itself, and it's a roughly 45-minute walk with beautiful vistas of the Northland coastline along the way.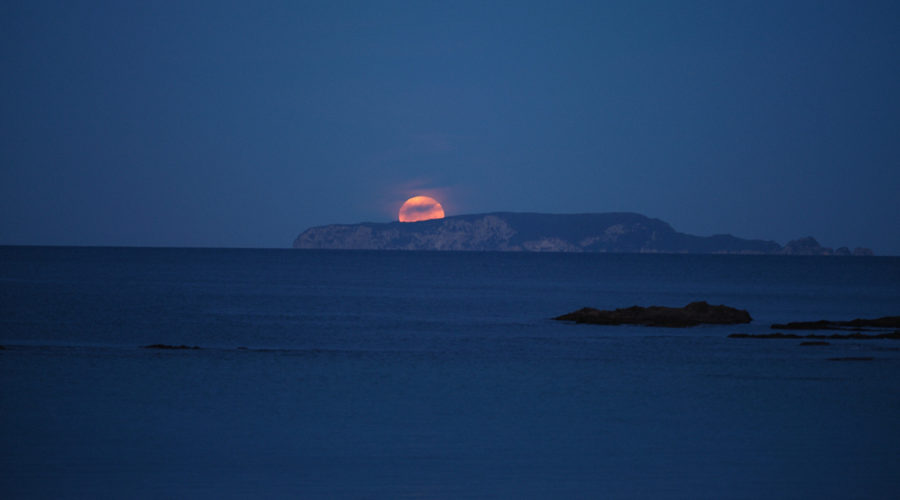 Where to eat
You'll have picked up most of your supplies at Huanui, and maybe a pie (or three) from La Nonna, but if you'd like a night off the cooking, Schnapper Rock Restaurant is where to enjoy some Northland cuisine. Owned by born and bred Northlander, Nick Paine, and with its beautiful indoor/outdoor dining room, it is set in the busy hustle of the Tutukaka Marina, around 10 minutes drive from Matapouri.
Also in Tutukaka, find Marina Pizza Bar & Grill right on the water. Order a few pizzas to take home for the family or sit in with a pint and take in the boat-dotted view. Whangarei Deep Sea Anglers Club is another great harbourside place to stop by, with a menu of easy classics like fish and chips, and a bustling atmosphere in peak season.
Catching your lunch or dinner yourself is also immensely satisfying, and Dobbs has some key tips for gathering mussels off the rocks. "At the Northern end of Sandy Bay Beach, it is a great spot to walk out on the rocks, wade through waist-deep water and then gather mussels," he says. "Low tide is best, keep an eye out for stingrays as you wade through the water, and take a bag and a hardy knife."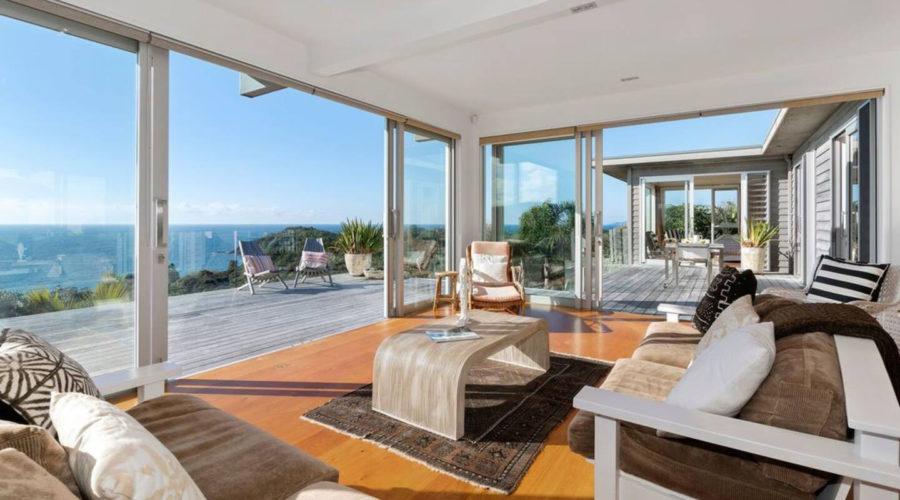 Where to stay:
If you are looking to rent a house, AirBnb has plenty of options that are both comfortable and spectacular.
This luxurious house is situated above Staffa Bay, just a stone's throw from Matapouri, Woolleys Bay and Whale Bay, sleeping eight people and boasting some of the most spectacular views around. This well-appointed abode sleeps 12, is right on the beach and boasts all the creature comforts.
Nearby, another comfortable gem with stunning views is great for eight guests, while this slightly more approachable beach house is located just on the other side of the headland.