*Anna Southwell is Denizen magazine's Creative Director. With an aptitude at hunting out the most promising places to wine, dine and be entertained no matter where she ends up, here she shares some of her local knowledge on go-to family holiday spot, Taupo.
Where to stay
If I'm overnighting in Taupo, I always stay at the Hilton Lake Taupo (pictured above). Our family home is much further around the lake, so when we're wanting to be closer to town, Hilton Lake Taupo is a no-brainer. Although it opened a few years ago now, it feels as fresh and light as ever. The rooms are well-appointed and spacious and there's a delicious restaurant, Bistro Lago, of which Gareth Stewart is the Executive Chef. What's more, the sparkling pool is perfect if you're not wanting to brave the chilly temperature of the lake. If you're stopping over in Taupo en route further south, it's a great place to rest your head and feel refreshed before resuming your drive the next day.
Where to eat
I've been visiting Taupo for as long as I can remember and while there have always been plenty of natural wonders to enjoy (and no, I'm not talking about the Huka Prawn Park), things have long been lacking in the dining department. The last few years, however, have seen a plethora of new eateries open up.

If you love your coffee, don't go past The Storehouse. They serve up delicious Kokako coffee in a trendy (read: hipster) environment. The food is generally pretty good too but it's best to order from the menu as opposed to the cabinet — I can personally recommend the fried chicken sandwich. Speaking of fried chicken… if food of the fast variety piques your interest, may I suggest Pauly's Diner. Independently owned and operated, the two brothers who run it say they make decent fast food, and I can attest it's definitely better than decent. Everything is extremely Instagram friendly — think beef and bacon burgers dripping with cheddar cheese and loaded sweet potato fries.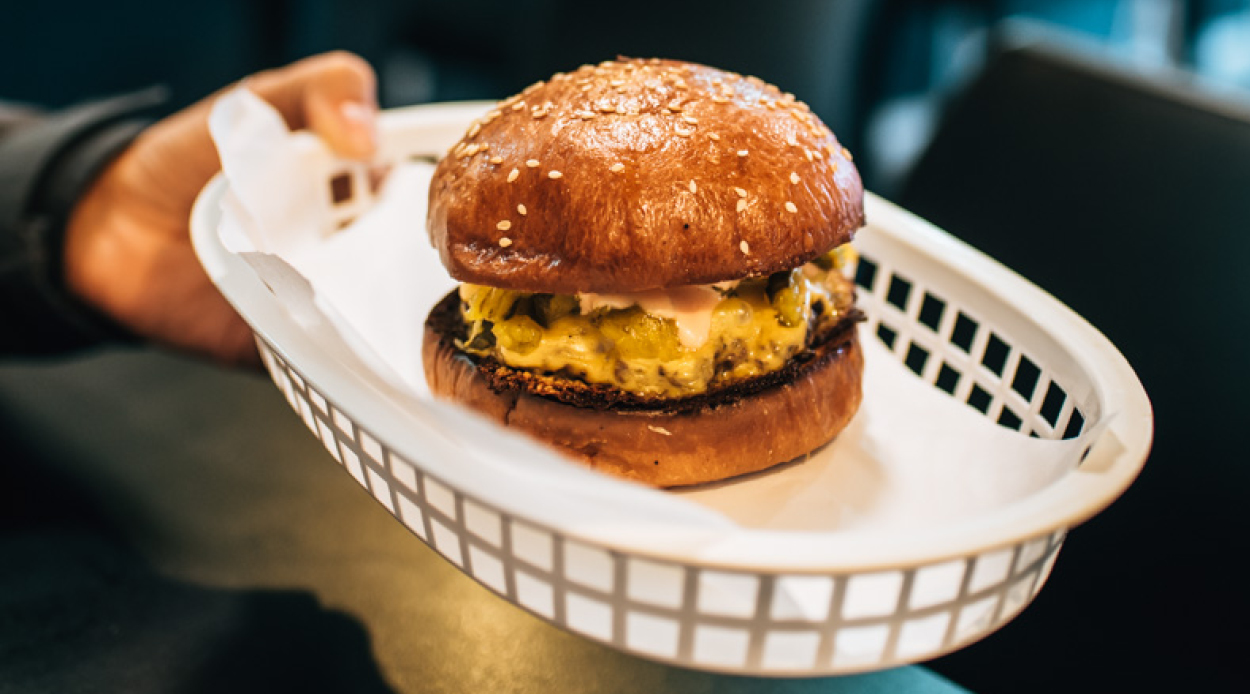 Visiting town with kids in tow? Spoon and Paddle is just the spot for lunch. Situated in an old Bungalow, they are relatively new to the Taupo gastronomic scene and have a menu brimming with all the cafe classics plus a full-sized playground out front for the little ones to run riot in.
I'm yet to try it, but I've also heard great things about The Bistro — a seasonally-focused restaurant and the head chef Jude has spent time working locally at Huka Lodge and also Peter Gordon's Sugar Club in London.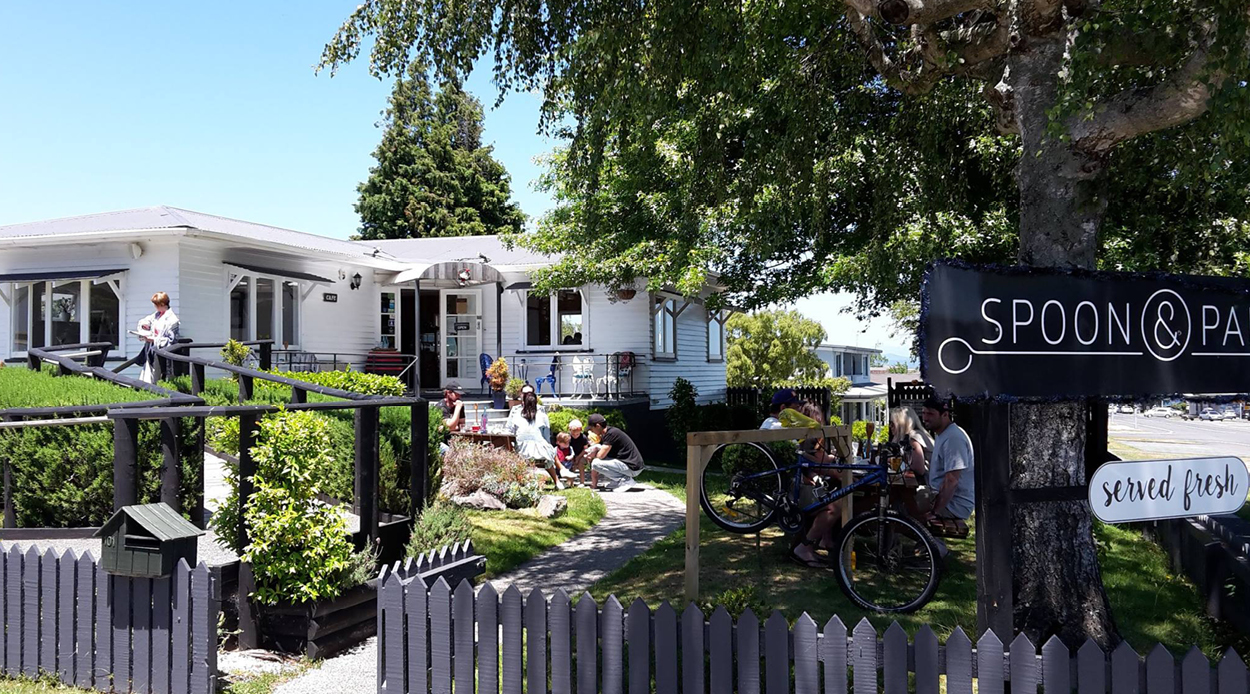 Things to do 
While Taupo's relatively similar to Rotorua in that there's an almost overwhelming number of touristic things to do, there are definitely some that are more imperative than others. The Maori rock carvings around the lake in Mine Bay are pretty spectacular. Completed in 1980 by Matahi Whakataka-Brightwell and a team of four sculptors (rumour has it wearing just safety goggles and speedos), the carvings tower 14 metres above the lake surface. You will need to either a) own a boat to get there or b) hop on a scenic cruise of some description. Bonus points if you spot Dan Carter on a paddleboard when visiting (sometimes he stays in the area).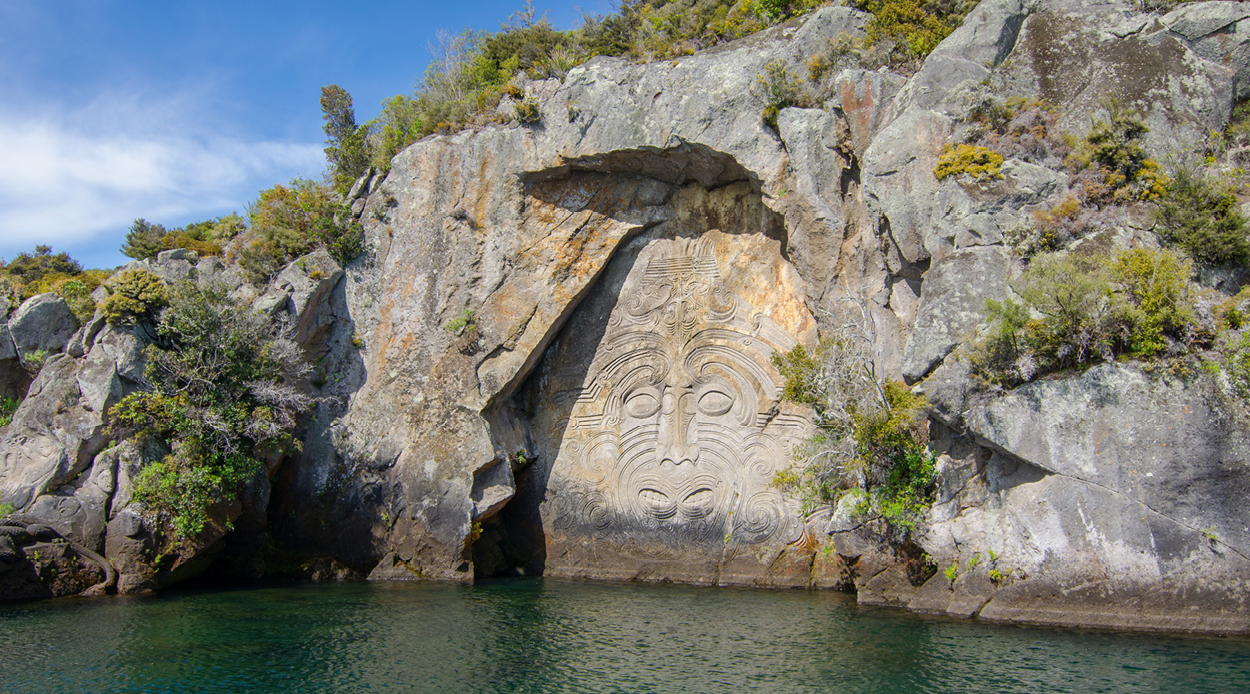 Speaking of obvious tourist activities, I highly doubt you'll be able to drive past the Hole-in-One challenge without having a go. In the same club-swinging vein, there are two world-class golf courses — Wairakei and Jack Nicklaus' Kinloch Club course — which are both well worth a round. If golf's not your thing (it's ok, not everyone has the patience) then might I suggest doing the Spa Thermal walk to Huka Falls — you will really feel the serenity of the fresh water air while walking briskly alongside the Waikato River. Don't forget to pack swimwear so you can take a dip in the natural hot springs along the way. When you arrive at the Huka Falls at the end you can state the fun fact that the volume of water passing over the falls varies between 32 and 270 cubic metres per second.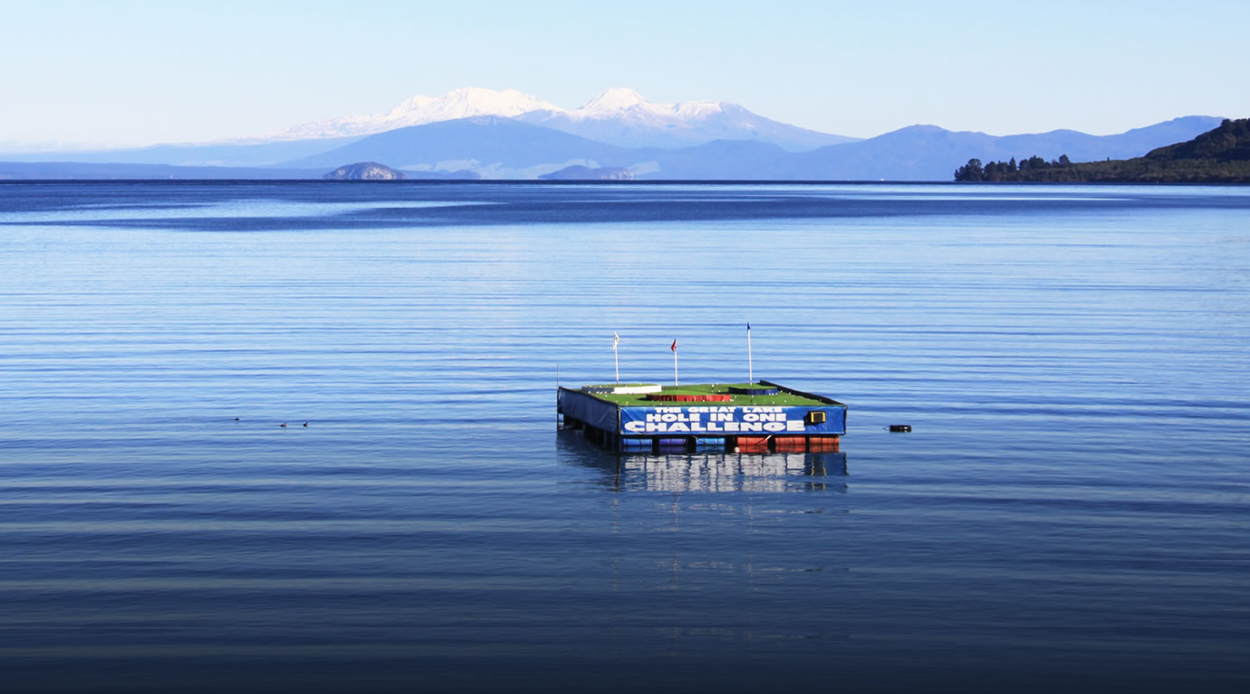 Hilton Lake Taupo
100/80 Napier-Taupo Rd
Hilltop
Taupo
(07) 378 7080