For someone who only recently acquired a full driver's license at the ripe age of 29, you can only imagine my nervous excitement when I got the call-up from BMW inviting me to partake in the Alpine xDrive experience, what could be described as the first class of defensive driving courses. Not only was I going to be able to showcase my accomplished driving skills, I was also about to learn a thing or two about how to manage the seriously powerful M and X series BMWs whilst driving at speed across snow and ice.
Hosted at the award-winning Southern Hemisphere Proving Grounds in Cardrona Valley, an internationally renowned automotive testing facility in winter and sheep farm come summer, we were absolutely spoilt with a bluebird day resulting in superb weather conditions for fanging around the impeccably groomed, snow-laden fields.
On arrival, we were greeted by a line-up of driving instructors. Now these weren't your typical straight-laced AA driving instructors, they were over accomplished professionals and world-class champions who, let's be honest, were about to be highly entertained by my efforts in the hot seat (Literally, all of the vehicles had been preheated to a temperature of toasty.)
First on the agenda was drifting. For those of you who aren't familiar with this driving technique, drifting, which originated in Japan, is the controlled slide of a car typically around a corner with complete loss of traction, and a combination of managing break, throttle and steering. Simple. After being given the 411 on what to do and more importantly what not to do i.e. crash into a grader, tractor or launch yourself off a cliff, we had our choice of the M2, M4 and M5 models. Naturally, I chose the M5; a brand new addition to the xDrive fleet and one of the most powerful vehicles BMW has ever built, it does 0-100 km/h in 3.4 seconds. In other words, she's quick. While I didn't quite nail the art of drifting, I did manage to pull a few doughnuts on the course, which impressed my fellow teammates (I think).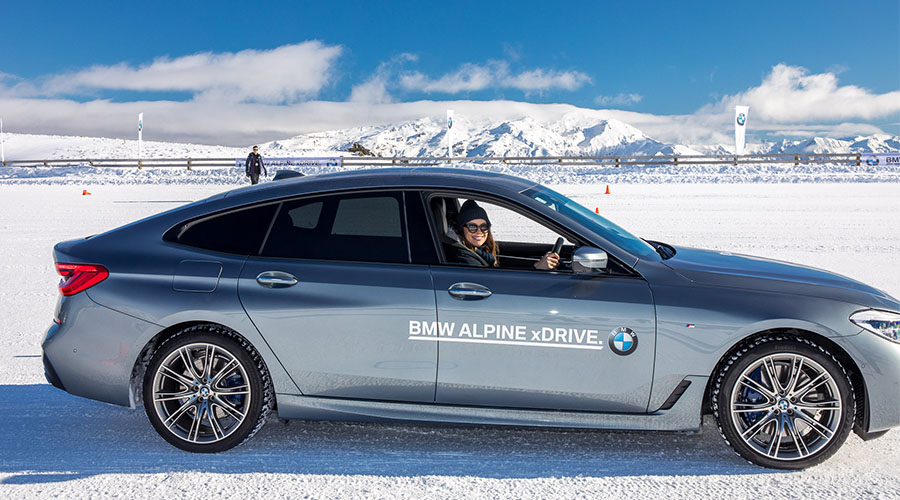 Slalom and gymkhana were next and my inner speed demon was awakened. I jumped in the 5 Series Touring and psyched myself up as we kicked off with some good old-fashioned drag racing. Foot on the gas, 0-90 km/h in what felt like milliseconds, off the gas at the finish line and on the brakes, hard. Better luck next time. My opponent had out-raced me by a matter of split seconds. For the next heat, I opted to swap to the 6 Series GT, best of two, winner takes all, and boy did I lap up that victory. To be fair, the entire day was nothing short of healthy competition. Barrel racing followed where again I proved my worth, however, it was the gymkhana that unfortunately I lucked out on.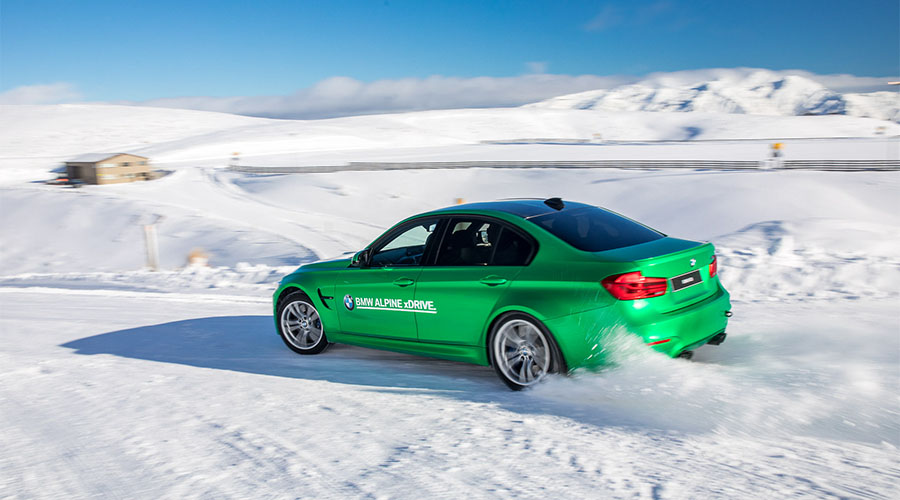 We took a scenic road tour in the X3s and X5s from the bottom of the Proving Grounds to the highest point, the Northern Flats, where you have the most breathtaking views of Mount Cook, Mount Aspiring and the Southern Alps' snowy vistas.
Saving the best and potentially the most petrifying for last, Senior BMW Instructor and gifted racing driver Mike Eady, whose personal best to date is a top speed of 150 km/h on snow, took us on a hot lap in the super speedy M3. I called shotgun, held on tight and squealed (with joy) as we slid from side to side, at a speed I don't wish to know, around the icy track. Adrenalin was at an all-time high.
In a state of absolute euphoria, I felt the comedown kick in as soon as I had to disembark from what had been the experience of a lifetime, petrol head or not. Would I do it all again? In a heartbeat.
For more information on the BMW Alpine xDrive, click here.