Once again, it's that time of the year when Webb's brings forth a conglomeration of exceptional visual goods via its much-anticipated suite of auctions — and this time around they're really setting the bar high.
The Art online auction, which wraps up on the 21st November at 8pm, is all-encompassing — including prints, paintings, drawings and photographs from New Zealand and international artists, alongside posters from New Zealand art exhibitions and events from the 1970s, 1980s and 1990s. The live auctions are very much in the same vein, of which there will be four each with its own distinct theme: Works of Art, Art to Date, Asian Art and Made In New Zealand.
Works Of Art
Preview Evening: Thursday 21st November 6pm – 8pm
Auction: Thursday 28th November 6.30pm
This catalogue presents a tightly-curated snapshot of contemporary and modern New Zealand practice, complemented by artworks from leading international practitioners. The modern works are headlined by a range of paintings from the likes of Colin McCahon, Doris Lusk and Olivia Spencer Bower, while the in-demand contemporary artist's comprise Liz Maw, Andrew McLeod, Peter Robinson and Fiona Pardington, to name but a few. We're feeling particularly inspired by Colin McCahon's Muriwai piece, and Damien Hirst's playful, visually arresting Mickey.
Luckily for those wanting to make a true experience out of the event, the preview evening will boast entertainment, provided by a live DJ, and refreshments supplied by Scapegrace Gin. Following this preview, the works will be on view every day until the auction. Webb's will also be showcasing a variety of talks for those who are interested in hearing from the talent: Saturday 23rd November will showcase Liz Maw and Erin Griffey in conversation, while Sunday 24rd November will see Ron Brownson discuss he life and work of artist and art historian Una Platts.
Art to Date
Preview Evening: Friday 29th November 6pm-8pm
Auction: Tuesday 3rd December 6:30pm
This live auction has a broad assortment of historical and contemporary works by both international and New Zealand artists. Those attending can expect to see pieces from the likes of Nigel Brown, Ralph Hotere, Richard Lewer, Seraphine Pick, Takashi Murakami, John Reynolds, Agnes Martin and more — with especially captivating pieces from the likes of Martin Poppelwell, whose 2015 Bumble would look great in any abode, and Pat Hanly's conversation-provoking Life.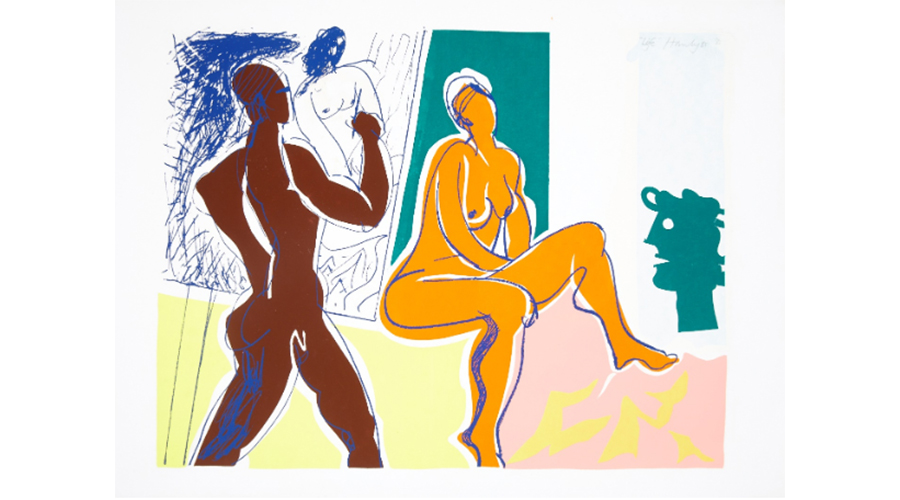 Asian Art
Preview Evening: Friday 6th December 6pm – 8pm
Auction: Wednesday 10th December 6.00pm
The year's final live Asian Art auction boasts a vast array of incredibly aesthetically-pleasing pieces, checking off everything from costume to furniture. There's a particularly breathtaking collection of vases and doucai bottles, including an elegant Chinese Qing Dynasty doucai bottle, painted with a delicate white and blue dragon pattern, a Chinese enamel gilt-copper vase adorned with historical paintings and a Chinese red glazed bottle vase, rendered in a crimson hue and finished with a calligraphy pattern. Other highlights include a selection of Chinese blue and white teacups, emblazoned with a dragon pattern, and a decorous Chinese, gilded Cloisonné box.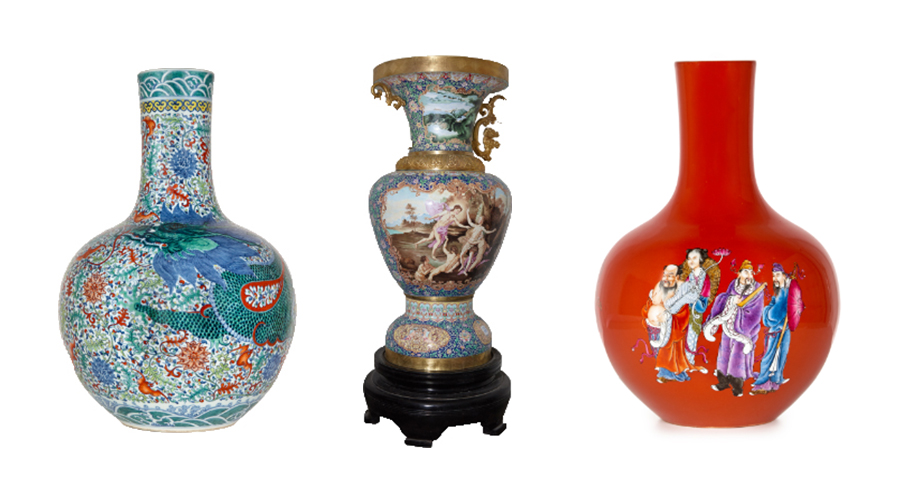 Made in New Zealand
Preview Evening: Friday 6th December 6pm – 8pm
Auction: Wednesday 11th December 6.00pm
On the following evening, Webb's will be showcasing some exquisite creations crafted on home soil. It will be a celebration of New Zealand, designed to tell the story of the country's history, folklore and pop culture through historical pieces. There are a number of standouts, including a 2007 Max Gimblett piece, Untitled Ceramic, which sees a red and black paint-spattered ceramic plate, a rare Ernst Plischke magazine rack coffee table and a signed verso by Sir Edmund Hillary and Alfred Gregory.
This Wednesday, on the 20th November, marks the final day Webb's are calling for entries for the Made in New Zealand Auction — so if you have an intrinsically Kiwi piece that should be featured, we suggest you get in touch with the team, here.
Webb's
33a Normanby Road
Mount Eden