Long have we admired the Germans for their precision and craftsmanship in the world of home appliances. Boasting a number of iconic brands as global exports, renowned for holding court in the kitchen, three of their best — BOSCH, Gaggenau and NEFF — have just landed in Auckland.
Meet UnserHaus, the Parnell-based showroom displaying the latest in German-made, home appliance technology and, according to BSH Managing Director Darryl Robinson a unique concept designed to help the consumer "choose the right products for the right space in their home, at the right time in their lives." Also set to be a facility for training, events and workshops the 720 square metre space offers each of these three, renowned German brands their own distinct areas, where customers are able to immersively interact with products.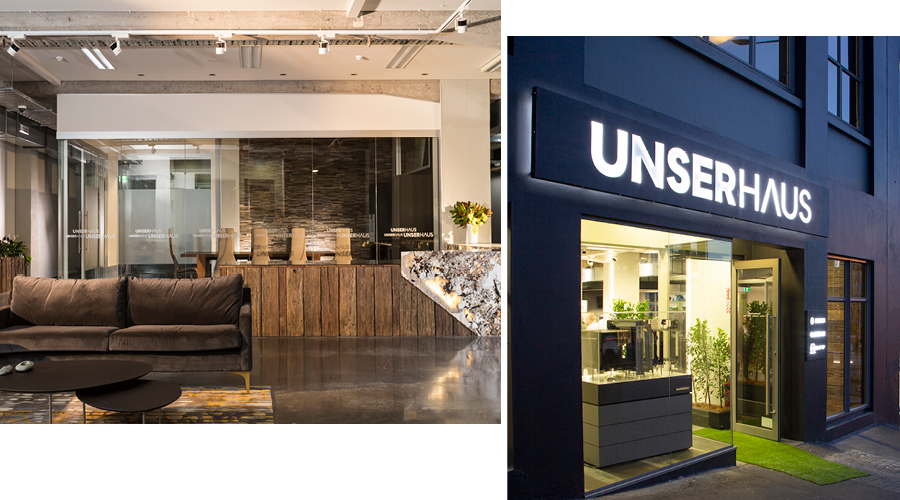 Foreshadowing the superior luxury housed within, UnserHaus' grand reception area, featuring a Patagonian stone lit bench is the first thing visitors are confronted with upon entering. It makes sense then that the display kitchens follow suit. Gaggenau's space includes a full working kitchen (able to seat ten people) where the brand's appliances meld seamlessly into their environment. With an incredible attention to detail, opulent finishes like the largest Eggersmann stone kitchen bench in the Southern Hemisphere meet raw, dark wood accents — a homage to Gaggenau's origins in Germany's Black Forest 335 years ago. And for anyone serious about a good drop, Gaggenau's dedication to perfecting wine storage is given its own area, where the brand showcases its precision cooling technology and innovative, at-home storage solutions for your favourite bottles.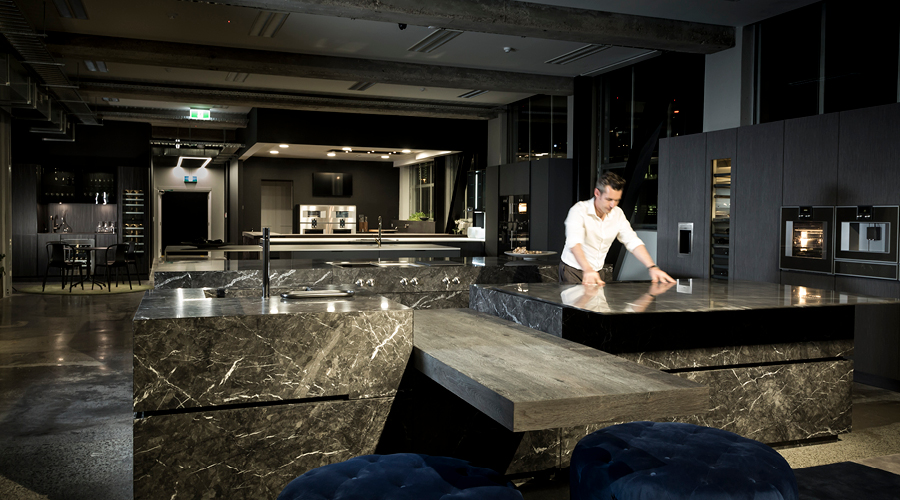 Over in the NEFF space, designed to mimic the style of a chic New York or Paris loft, the kitchen and dining table (able to seat up to 12 people) evokes the core message of the brand — that cooking is all about bringing people together and finding the joy in culinary pursuits. NEFF has always dedicated itself to those who love to cook and this idea is reflected in its bright, inviting space.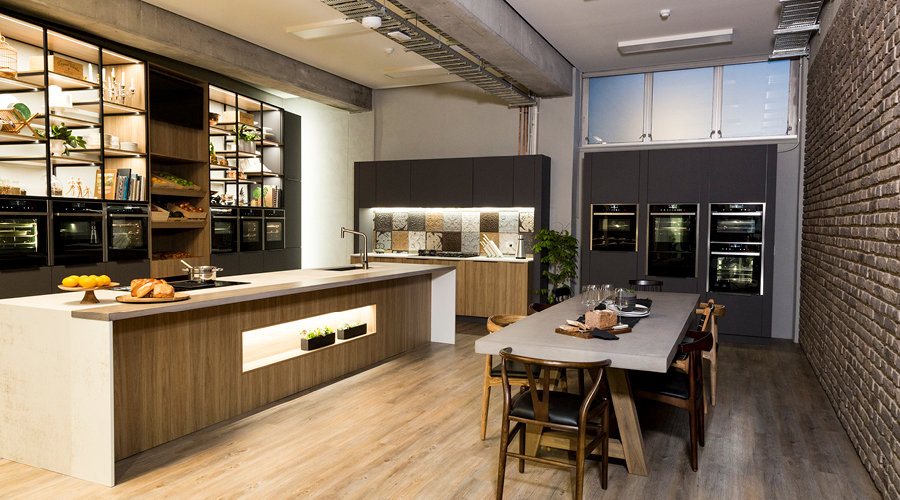 Taking things in a more technical direction, the BOSCH area is set up as a dedicated training facility, where up to 18 people can immerse themselves in the user experience and understand first hand what it's like to operate with this brand's kitchen, laundry and floor care products.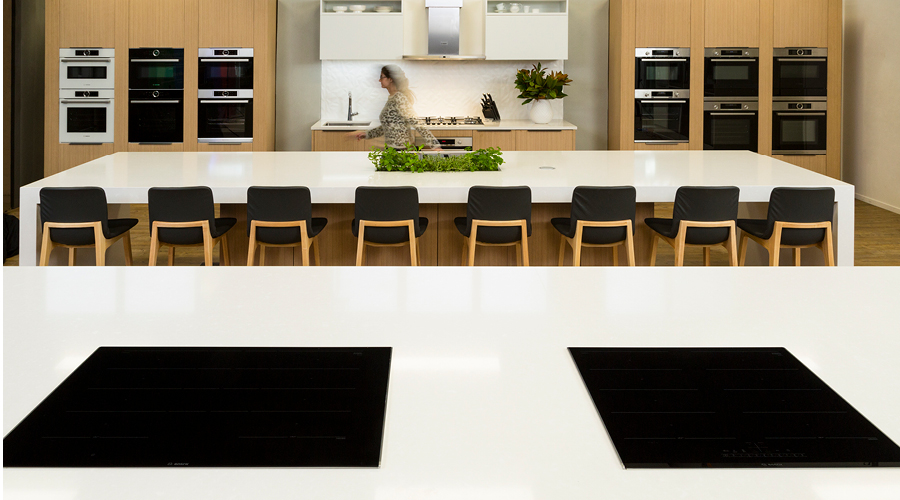 Set to be our go-to for any and all appliance-based queries, UnserHaus is offering the simplest way for us to see some of the finest brands in action and understand why their reputations for excellence have stood the test of time.
UnserHaus is open to the public now.
Opening hours:
Tuesday to Saturday, 10am – 4pm
UnserHaus
65 Parnell Rise
Auckland
0800 807 723