When we think of Beverly Hills, we think luxurious hotels, an esteemed culinary scene, and of course, the wide roads leading up to the ultimate Californian homes. The Trousdale Estates Contemporary Home arouses that same fondness.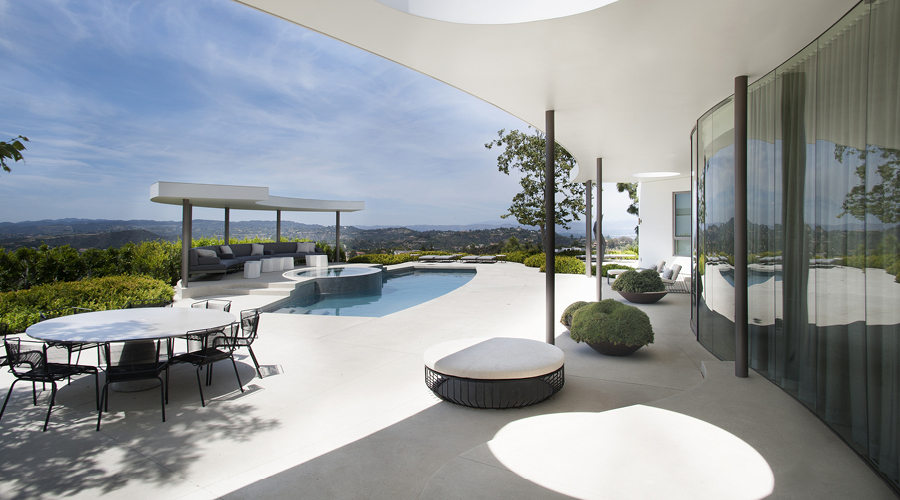 The original house was designed in 1962 and sits near the top of a cul-de-sac as part of the Trousdale Estates community, enjoying spectacular views of Los Angeles.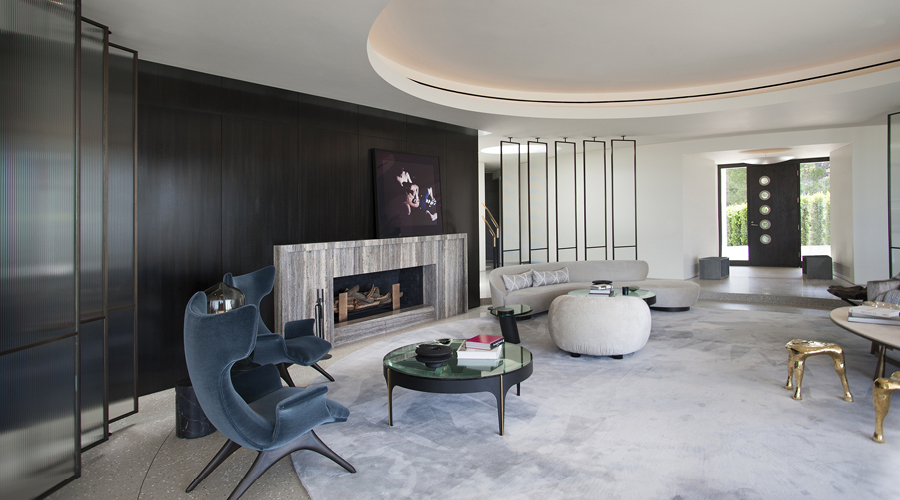 Renovated in 2014 by Dennis Gibbens Architects, the project called for a complete overhaul of the 5500 square foot estate. Sprawling around circular elements, it has allowed the owners to showcase their evolving collections of modern and contemporary photography.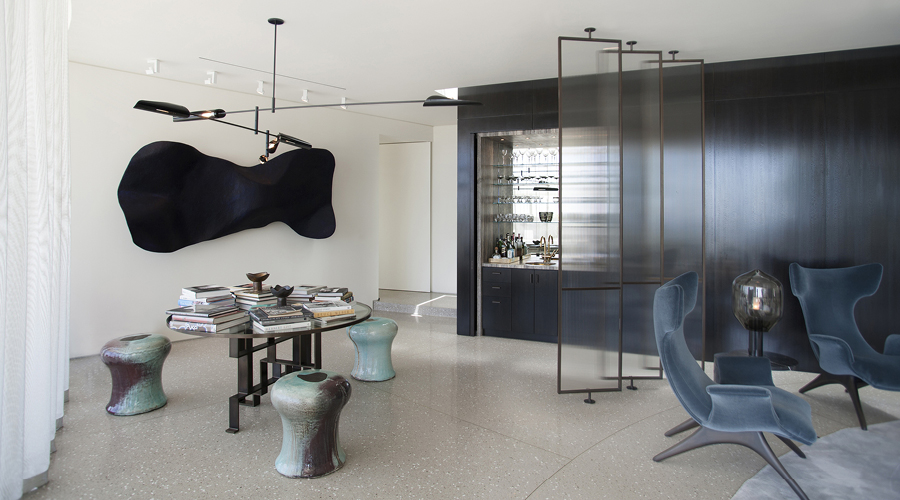 Taking various elements of the almost awkward existing structure, the goal was to reinterpret these, transforming the home into an open, airy and modern home for living and entertaining.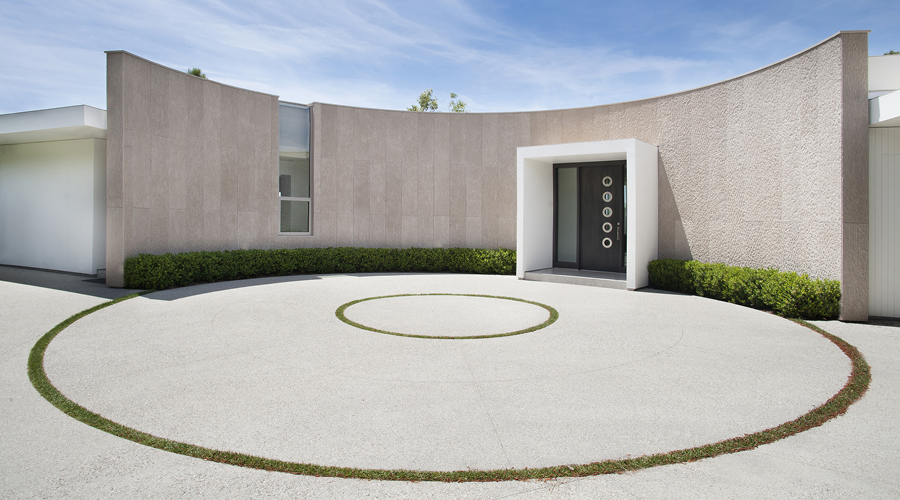 The front façade was reorganised as a simple curved shape, clad in ribbed Indiana limestone panels, which is a nice contrast to the smooth stucco exterior of the remainder of the house.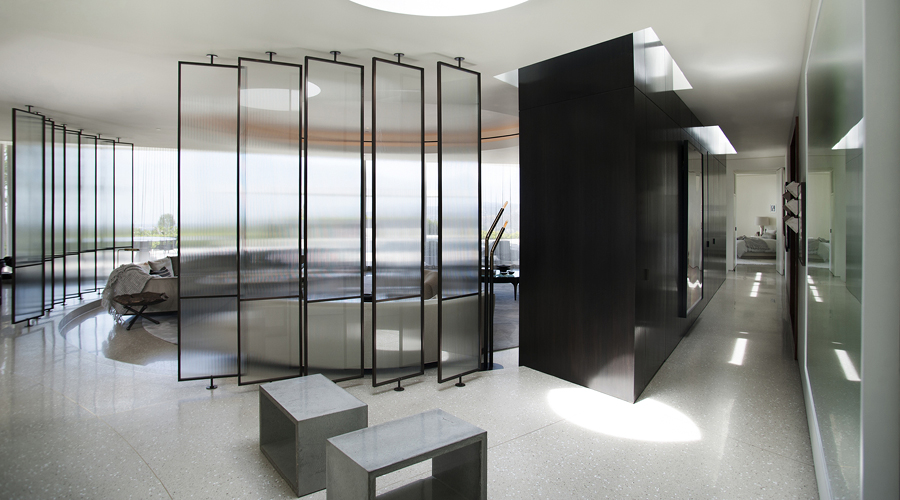 Exuding simplicity and minimalism, the sweeping white stucco curves and long serpentine glass wall reflects the generous scope of view.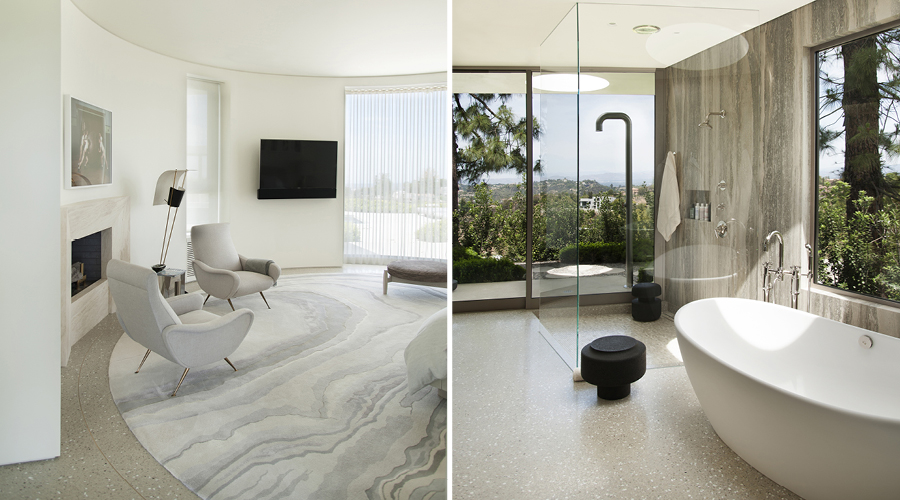 Featuring a minimalist theme throughout, the neutral tones are suitably balanced against the exterior lush, green landscape.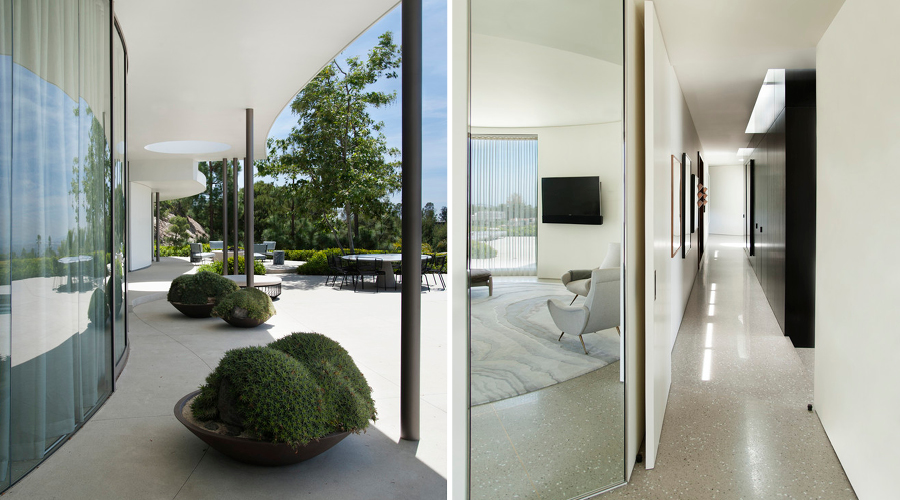 The richness of materials and details are what makes this home uncomplicated and refined, an elegant retreat that allows the attention to be focused on the surroundings.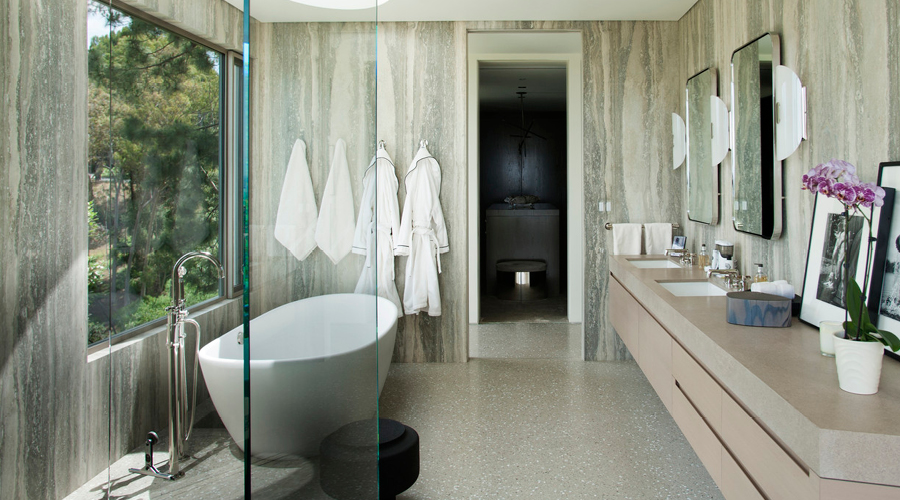 Allowing for easy spatial flow throughout, the open plan living space extends to the bathroom which features a Boffi shower, large windows and a glass sliding door.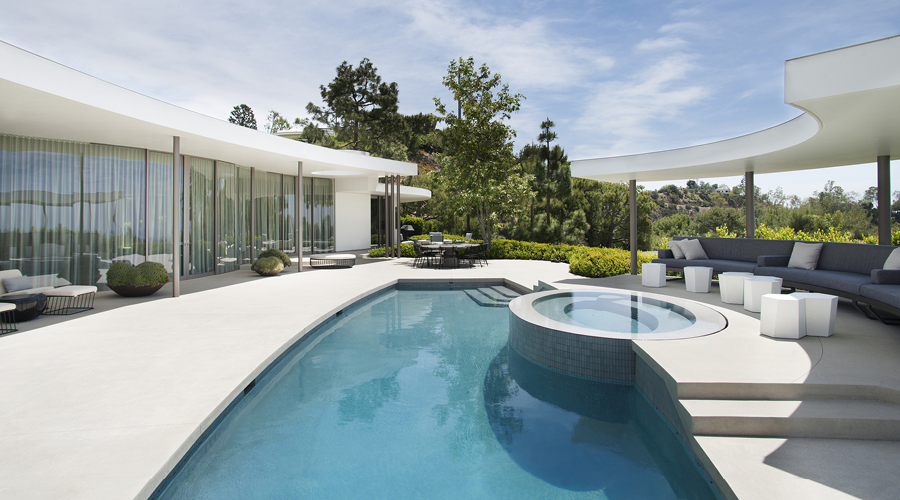 Ultimately, you are drawn outside to the pool, the garden and the mountains in the distance. Assuming a rather modest position in contrast to the dramatic setting of Los Angeles below, the final design is timeless and exquisitely polished.