With the appeal of more freedom and mobility, a greater sense of community, and a far cry less maintenance, in today's day and age, it's hard not to succumb to the allure of apartment habitation. This direct route to better living is impeded only by having to cull one's superfluous belongings down to a cathartic few. Apartments have always been synonymous with a considerably smaller living space, a stereotype that's about to be abolished thanks to The International's luxurious scale of apartments.
Boasting an impressive 178 square metres, with a 3.0-metre stud height, each two-bedroom apartment in the Princes Street complex is set to be more than deserving of the title 'home.' Not only can inhabitants keep their prized collection of furnishings, but there's also no need to scrimp on the amenities either. While the complex itself houses a 200-square- metre gym, a library, a wine cellar, a private cinema room, an outdoor swimming pool, a spa and a cafe, all apartments will also be fitted with a fully-appointed kitchen (complete with Miele appliances) boasting only the finest in interior design.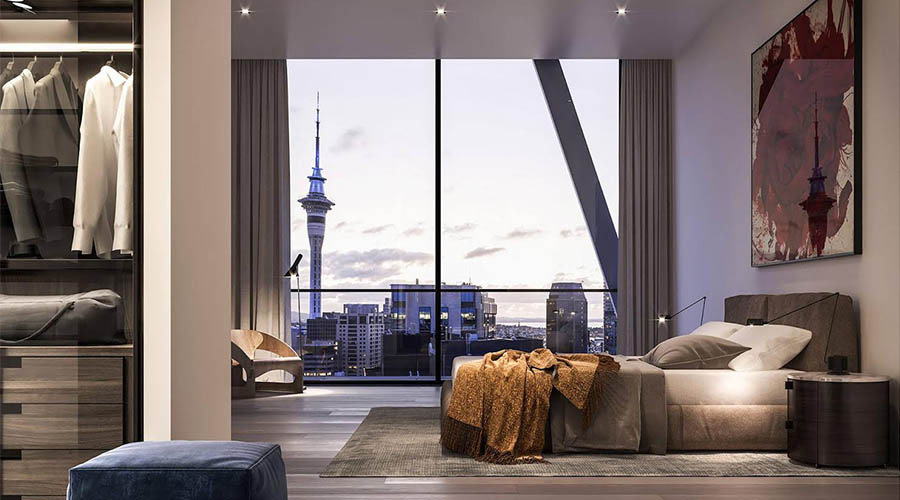 With these expansive open-plan spaces that are reminiscent of sprawling stand-alone homes, it's clear that The International is doing everything in its power to conquer the best of both worlds. It's time we forgot the shoebox connotations once and for all, thanks to Auckland's shiny new complex, high-rise living no longer means one needs to compromise.
Viewings of the scaled model and building materials are available by appointment with either Jason Gaddes (021 994 921) or Ross Hawkins (027 472 0577). 
The International
9 Princes Street
Auckland CBD
0800 20 20 90