Few apartment developments in Auckland can compete with the calibre of Princes Street's The International. Coming to life where The Grand Hotel once stood, the residential tower is preeminent for many reasons, starting with its heritage origins. Standing firm behind an unchanged Victorian facade, architects Marchese Partners are responsible for imagining the building's distinctive new exoskeleton, a focal point that draws us to the inescapably high standard at play within.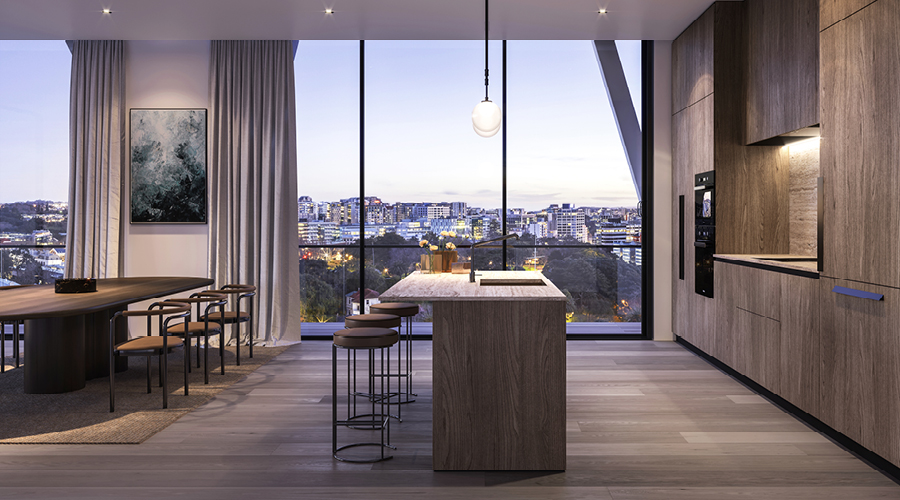 Locally owned, designed and developed, The International represents a collaboration of local creative talent, extrapolated to a truly luxurious level. With the calibre of a six-star hotel as its benchmark, it's no wonder discerning Aucklanders are flocking to get a piece of the pie. Just 23 stunning apartments remain available including five luxurious sub-penthouses, each boasting access to an incredible city-centric lifestyle.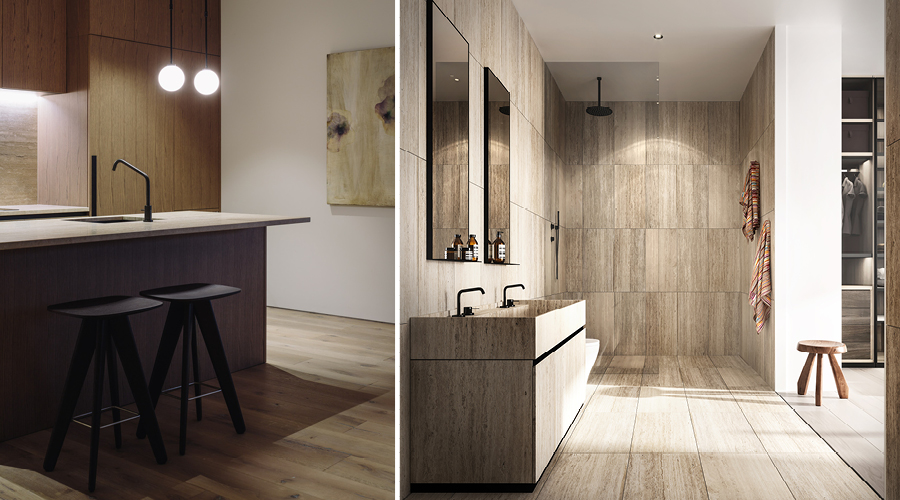 With some that face out to the greenery of Albert Park, in a manner reminiscent of the New York City abodes that look over Central Park, and others that offer unobstructed, larger-than-life views across the city and harbour, the two aspects are equally enticing. Each apartment — three bedrooms, three bathrooms, and some with a media room — boasts a sweeping floor area of 263m2 – 328m2 (approx), a lofty minimum 2.9m ceiling height, two carparks, ample storage facilities, and private lifts for unimpeded access.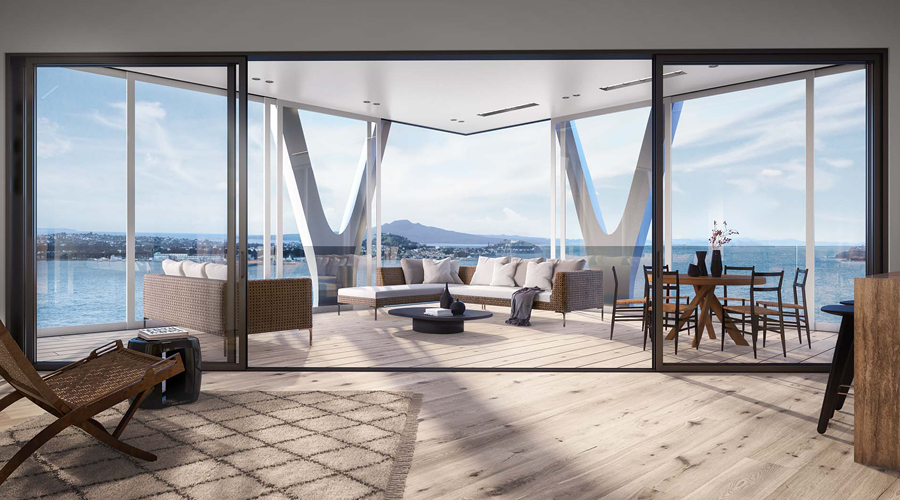 Those looking to purchase and reside in one of the sub-penthouses will be able to work with principal architect Blair Keenan of Marchese Partners and acclaimed interior architect Rufus Knight to decide upon finishing touches in accordance with their lifestyle. The uncompromising standards will be seen in the seamless quality that permeates each large-scale space via the strict use of premium materials.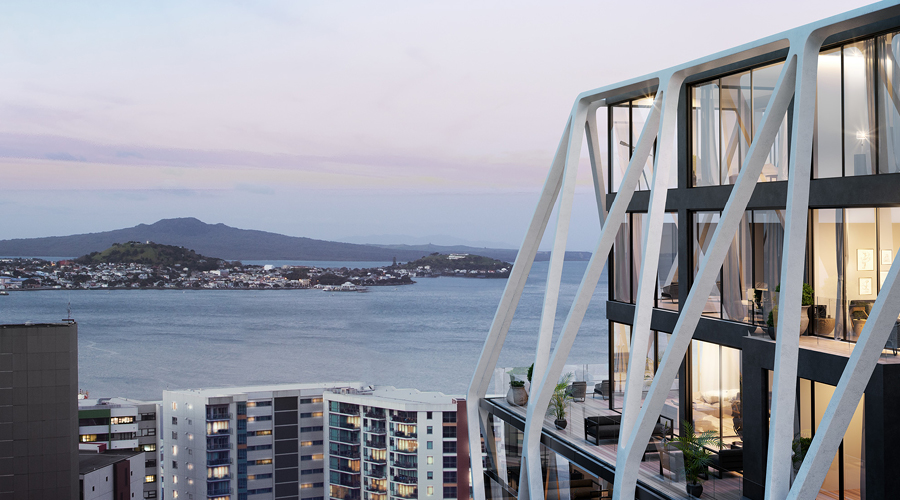 Delivering a truly international lifestyle, echoed by like-minded inhabitants, world-class amenities, and an unparalleled hospitality offering, life at The International will set a prestigious new standard for central city living.
For more information please visit
theinternational.co.nz or nzsothebysrealty.com