Set in a historic tenement building, this Warsaw apartment is a study in bold lighting, simple colours and how to make a feature out of a bathroom. Featuring original brick walls as an industrial backdrop for the apartment's contemporary and quirky furnishings, there is an undeniable air of modern luxury.
The main living space is warm and inviting with wood accents and panelled, white walls. Touches of marble lend sophistication, while the unique Moooi carpet offers a pop of artistic of colour against the overwhelmingly neutral scheme.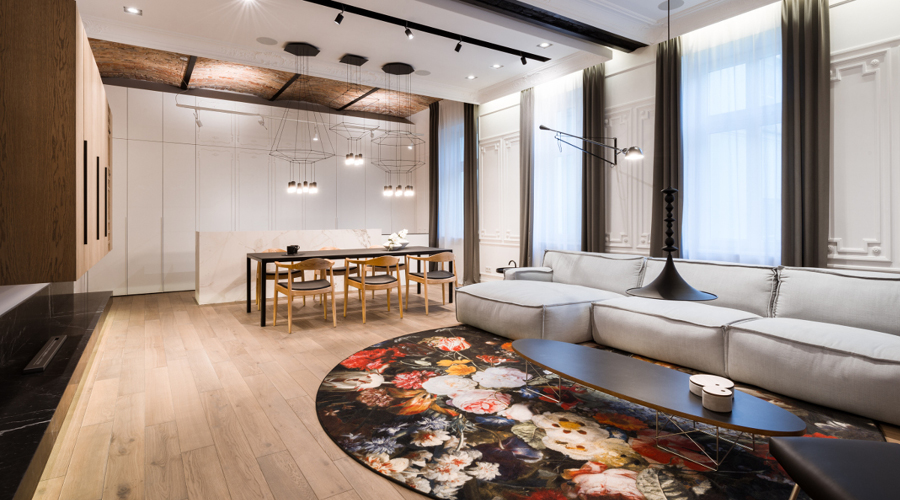 The real hero of the room, however, is the lighting. Strong, black pendants hanging from the ceiling and protruding from the walls inject an ultra-contemporary edge to the overall look. And while the Vibia pendants are the sculptural features illuminating the dining space, the Flos wall light provides a subtle reimagining of the traditional lamp, making reading time a whole lot brighter. Even in the hallway the happily haphazard Flos pendants add intrigue and accentuate the oversized, chic artwork.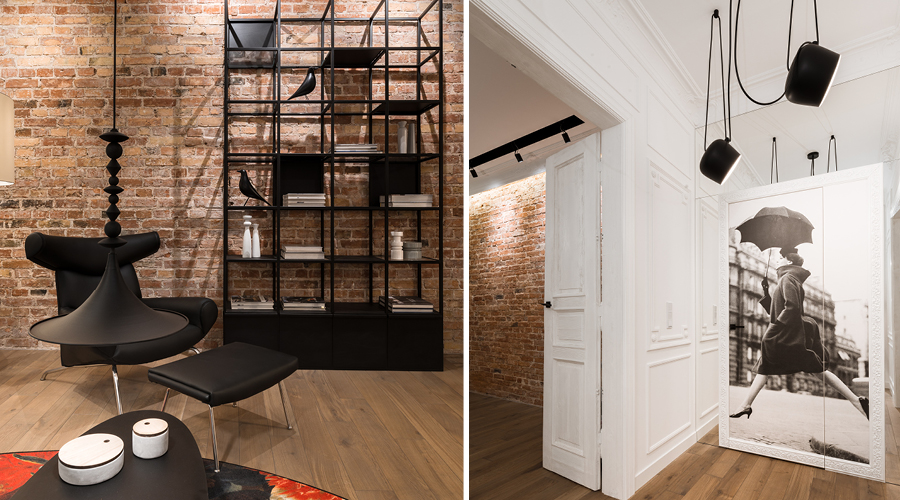 In the open plan bedroom, natural wooden floors meet white marble as the master ensuite stands prominently in the same vicinity space as the sleeping area. An interesting choice for two spaces that are traditionally kept separate, the subtle design of the bathroom with its Zuchetti.Kos tapware and minimalist aesthetic actually works perfectly next to the grey, white and black colour scheme of the bed and it's surrounding accessories.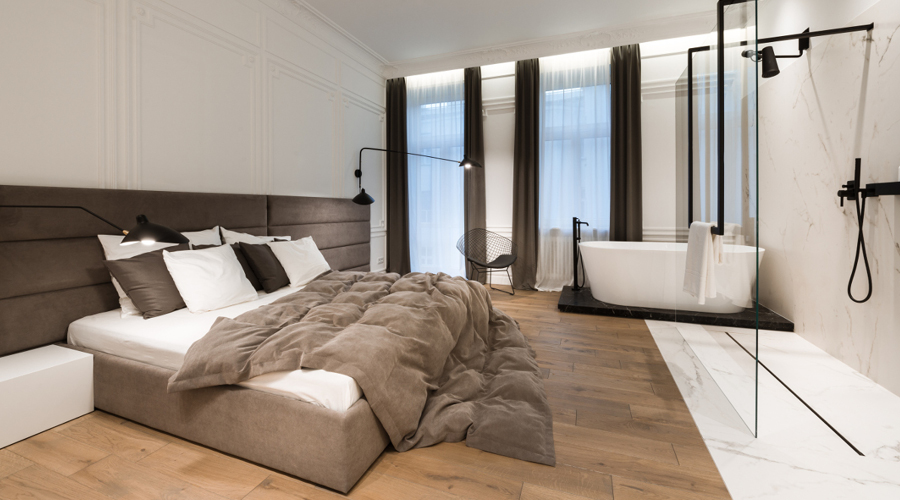 It is an apartment that makes a strong case for reimagining room layouts and making bold choices that ultimately pay off.