Reflecting the undulating curves of the vast body of water it overlooks, this modern home in Sydney's beachfront suburb of Tamarama, is bending the rules. Conceived by Luigi Rosselli Architects, the house used the strong foundations of its previous structure, including the stoic, sandstone front wall, while turning into something wholly unique.
Employing natural materials and a neutral colour palette, Rosselli utilised curvature to lend this house a soft sense of refinement, while imbuing it with eye-catching design. The use of off-white concrete, sandstone, natural timbers and simple, intricate detailing makes the home as relaxing to be in as it is to look at.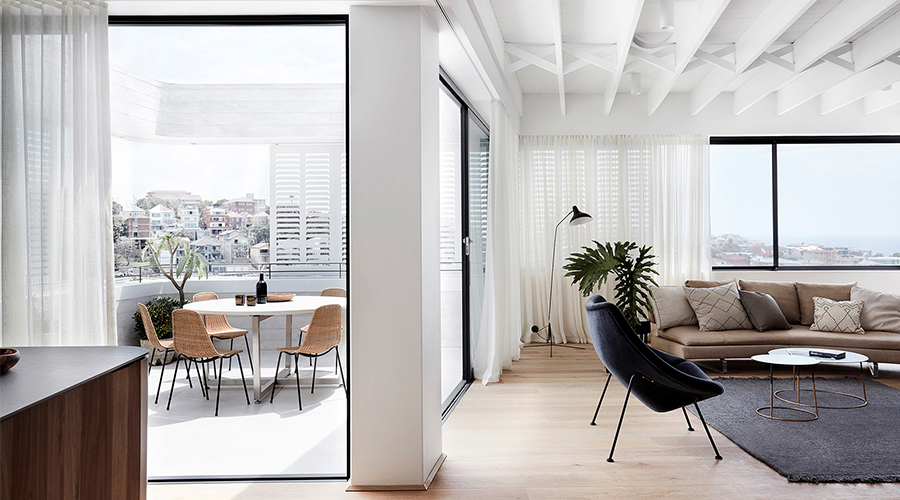 Inside, the curve motif continues, with a wavy kitchen bench, curved walls and a distinctly architectural fireplace that mirrors the structure around it. The house feels like it is bending around and embracing those within it.
Not only a feat of contemporary design, this incredibly realised house is reflecting and reacting to its environment — and shows us why it isn't so bad to deviate from the straight and narrow every now and then.